'People' are the biggest resource of a country and no country can survive without its people. In a very simplistic understanding, the number of people in a country or a region is termed as population. Population is a very interesting and important area to picturize the landscape of a country regarding its function, growth, stagnation, potential to improve, possibility of downfall and the like. It is a concerning issue for the world leaders of the respective countries to plan and design the economy, policies, environmental laws, health guidelines and laws, education and other such sectors that makes a country flourish. Without considering population no leader can run a country efficiently. This article is an attempt to understand the changing picture of population or 'trends of population' over the years.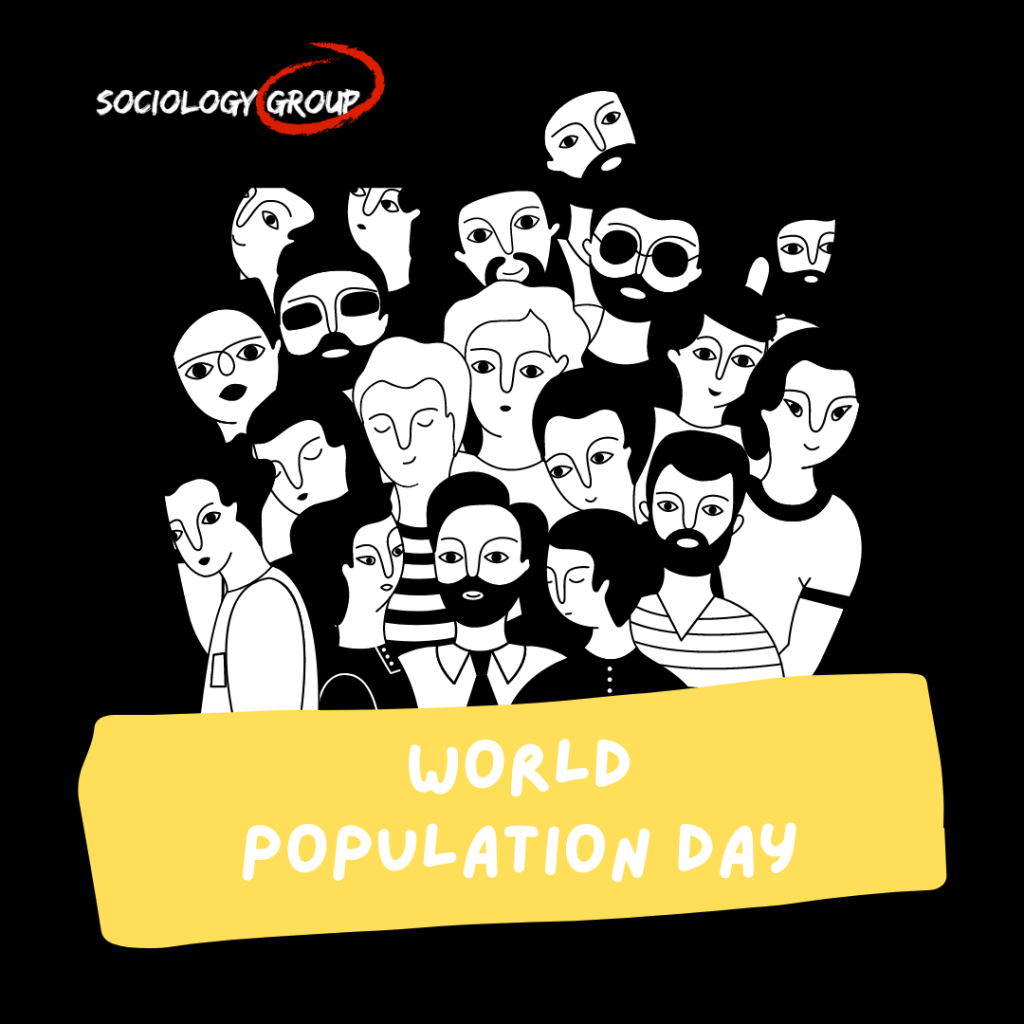 Introduction: As per the United Nations, on 15 November 2022, the world population reached 8.0 billion and it is expected to increase by nearly 2 billion persons in the next 30 years from the current 8 billion to 9.7 billion in 2050 and could peak at nearly 10.4 billion in the mid-2080s. As far as the calculation of the world population is concerned, it is done on the basis of available data sources about population size, levels of fertility, mortality and migration. Population Census is the source of such data collection that takes place once a decade. Collecting population data has unfortunately been disrupted by the COVID-19 Pandemic but many countries have made use of administrative registers to collect population related data. Through various studies and surveys on population, the changing trends of population like the changing size and dynamics of population can be known. It is important to bring these population trends to consideration in order to identify the direction to which world population will move ahead, what changes and consequences will it bring to the world, so on and so forth.
20 interesting facts about world population trends
1. Unemployment
In simple language, unemployment is a situation where an individual is not getting any opportunity to offer services in return of money. Unemployment has a very bad impact on the economy of any country because the man power resources goes in vain. Besides the economy, the personal lives of the unemployed people becomes difficult with increasing stress of managing the expenses of the households, breaking down of family, lack of consuming nutritious food, lack of self worth and self esteem, insufficient productivity and the like. As per the latest UN survey of 'Economic and social developments in the Arab region', Arab region registers highest unemployment rate. Again, as per the ILO definition of Unemployment, the OECD publishes a report in the month of December 2022 stating that Spain had the highest unemployment rate at 12.6 %. It is noteworthy to mention that the  society too faces the consequences of unemployment when crime rates reaches its peak.
2. Brain Drain
Lack of opportunities in a region or country forces talented and qualified people to migrate to a country where there is ample amount of opportunities to earn a wholesome living. This is a rising issue in many countries as this process of brain drain is taking a toll on the development of a country. Developing countries are the worst sufferers of brain drain as these countries lose quite a lot of human resource to the developed countries further accelerated by the process of Globalization. Moreover, the developed countries induce in the minds of people all over a sense of contentment and fulfilment in leading a good life which is why currently it has been witnessed how 'moving and settling abroad' has become a major life goal. With time, the wishes and life goals of the succeeding generations have changed. For instance,  according to UNESCO, India has seen a rise in the outflow of students pursuing higher education abroad. Growing unemployment rate is another reason why people these days seek jobs in foreign countries.
3. Immigration
Humanity has been on move since a very long time. This movement has been taking place due to various reasons like economic opportunities, escaping conflict, terrorism and even in response to effects of climate change and natural calamities. This process is called immigration where individuals become permanent residents of another country and this is  intensified due to the rise of globalization. The immigrants in the receiving country does not belong to one particular group or community which means that the immigrants are a heterogeneous group who assimilate with the host culture and participate in the economic, political and social affairs of that country. The appropriate example that could be cited in this context is the influx of immigrants into India right after the partition of India in 1947 into India and Pakistan. More specifically, the separation of East Pakistan (now Bangladesh) from Pakistan led to the coming of Bangladeshi immigrants to India and this is the burning issue of India as every now and then Indians are seen raising concern about the future of the country and its  citizens as it is feared that the immigrants would pose a threat to the culture and their economic opportunities would be snatched. This is evident in the Citizenship Amendment Act (CAA) protests in many parts of the country specifically in North East India where people vehemently opposed the Indian Government's move to provide citizenship to the Hindu, Sikh, Buddhist, Jain, Parsi and Christian religious minorities who fled from neighboring Muslim majority countries who came to India by 31st December 2014 and had suffered persecution in their country of origin. The long term presence of the immigrants in India has changed the demographic framework of the country that has a great impact in the overall functioning of the country.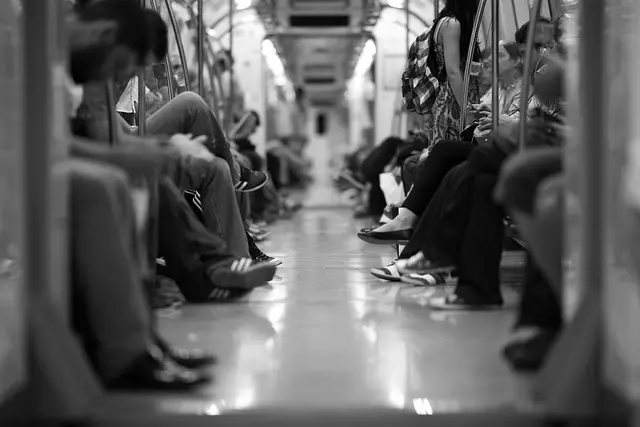 4. Capitalist Mindsets
Capitalist mindset is a direct outcome of capitalism where a country's economic resources are controlled by private enterprises. The economic system of a country fueled by profit motivates the capitalists and its beneficiaries to carry on with the capitalist mode of production and accumulate wealth. Countries that has open and liberal economic policies always strive to expand its economy all over the world as per the market regulations. Today, the entire world enjoys having fast food and the most popular chains of fast food like KFC, Pizza Hut, Domino's and the like comes from a capitalist country, the USA. The capitalists constantly keeps on identifying the medium through which they could persuade people into their capitalist ideas and they have tremendously succeeded. Through mass media, capitalism is perpetuating and people have accepted these ideas. For example, Pepsi is quite a popular soft drink in the entire world and almost everyone knows about it or have tasted it. This is possible because of advertising the product on a global platform. The capitalists present their products in appealing ways that will grab the attention of the viewers and this trick always work in  favour of the capitalists. Privatization is another important feature of capitalism. India being a mixed economy country is slowly starting to privatize government oriented institutions. For example in the year 2021, the operations of the  biggest Airport of North East India, the Lokpriya Gopinath Bordoloi International Airport was given to the Adanis, a famous capitalist of India. There are plenty of examples as such depicting the capitalist mindsets of people across the globe.
5. Luxurious Lifestyle
With capitalism taking over and with the stark rise of globalization, the lifestyle of people has tremendously changed. The demands of people for materialistic possession is rising every year. The needs and demands of the world population has become nearly homogenized as lifestyle pattern in all the countries is quite similar. People engage in conspicuous consumption which means consuming more than what is needed to show off that one is better off than others. People develop an urge to own luxury items although an economic one would serve the same purpose. For example, Gucci bags that costs more than a lakh still make great profits each year because people purchase it despite being costly. It has become a constant pressure for some to lead a luxurious lifestyle no matter whether they are able to afford it or not.
6. Social Inequalities
The existence of socially created differences is social inequality. These socially created differences can be different privileges that some people enjoy at the expense of others for being powerful, rich and honoured. The UN Department of Economic and Social Affairs (DESA), published The World Social Report 2020 that showed that income inequality has increased in most developed countries, and even countries like China which is the world's fastest growing economy is no exception. The UN chief António Guterres stated that the world is going through "the harsh realities of a deeply unequal global landscape". The extent of poverty and differences in life chances among people due to class stratification leads to social inequality. Social inequality is built on the foundation of biological inequalities as well and in such a case, the scenario of gender discrimination comes to light. Females are always considered the weaker sex for their biology and males are considered to be superior by the society due to which gender discrimination is rising even now. Women get less opportunities to earn their living and are always expected to be dependent upon their male counterparts. Subordination of women by men is not limited to a few countries but it is a worldwide issue. People with disabilities are another group of people who are oppressed in the society. This system of inequality is characterized by ableism that treats people with disabilities as if they are defective or less than full human beings. The UN Partnership to Promote the Rights of Persons with Disabilities (UNPRPD) is a unique collaborative effort of the UN that brings together UN entities, governments, Disabled People's Organizations (DPOs) and the broader civil society to fight for disability rights around the world. Also, most importantly, the 2030 Agenda for Sustainable Development clearly states that disability cannot be a reason or criteria for lack of access to development programming and the realization of human rights. This promoted complete integration of persons with disability in the society.
7. Casteism
Casteism is another grave social inequality particularly in India. Caste in traditional society was strictly viewed as a closed system where social groups were divided on the basis of occupation that strictly follow a hierarchy where certain social groups belonged to the upper castes and other belonged to lower castes followed by a  code of conduct as prescribed by tradition. But in the contemporary society, caste is understood as a marker of identity. Although caste affairs have become a private affair now rather than public yet many upper caste people still try to assert their caste superiority. There are many instances that proves how caste hierarchy still prevails in India as it was witnessed in 2020, in Rajasthan, a groom belonging to Dalit community was forced to get down from the horse at his wedding by the upper caste people as horse riding was an activity performed by upper castes in earlier days.  The Hathras rape case is another example where caste won over humanity when a 19 years old Dalit girl was raped by four upper caste men who later succumbed to her injuries and no justice was meted out to the girl and her family.  Human Rights Watch urged UN member states to ask the Indian government to take effective measures to protect the rights of Dalits, punish offenders for crimes committed against them and ensure access to justice and basic services.
8. Racism
People have to face consequences for the way they look or their physical attributes. People belonging to different races have to face differential treatment in terms of equitable opportunities, rights and privileges. Some races falls prey to prejudices and are discriminated on several grounds. Racial discrimination often takes violent turn as people are physically harassed, experience life threatening incidents and even death at the hands of others. Racial discrimination violates human rights and this issue should be addressed in all the international platforms so that it comes to an end. The World Conference Against Racism (WCAR) is an attempt by the  UNESCO to fight racist ideologies and actions. Every year, 21 March is monumentalized as the International Day for the Elimination of Racial Discrimination. On this day in 1960, police opened fire and killed 69 people at a peaceful demonstration in Sharpeville, South Africa, against the apartheid "pass laws". So, on this day from 1966, the UN General Assembly called on the international community to make loud its efforts to eliminate all forms of racial discrimination. The UN Human Rights Office has launched its #FightRacism campaign to stimulate a global culture of tolerance, equality and anti-discrimination. But the largest protests against racism took place right after George Floyd's brutal murder in police custody in Minneapolis in May 2020 in the United States. The murder infuriated people and the protest was supported by people across the globe to fight against racism. The slogan 'Black Lives Matter' echoed all over the world and people even made use of social media to protest. The black activists who has been constantly fighting against racism actively participated in the protests to bring concern in the world about the wrongdoings on the people discriminated on the basis of race.
9. Ageism
 Ageing is a natural process and is completely biological but age can also be a factor of discrimination. Discrimination on the basis of age isn't called out much because it is unrecognized despite the fact that age discrimination can hold back development of a country in every sphere. Age related stereotypes are the sole reason for age discrimination as younger people are considered to be inexperienced or unbothered while older people are believed to be too old to work or in many cases old people are fired from jobs to replace them with energetic young employees at workplace. Older persons are often  perceived as a burden to society as they are believed to be unproductive that makes them prone to abuse and neglect. The UN Global Report on Ageism published by the UN Independent Expert on the enjoyment of all human rights by older persons, Claudia Mahler pointed out that all the policies  and laws often reflect stereotypical and generalized  perceptions of older persons that they always need help and care which is not always the case. Ageism takes a toll on older people's health. For instance, it shortens their lifespan, deteriorate their physical and mental health, hinders recovery from disability, and accelerates conditions leading to cognitive decline like Parkinson's disease, Alzheimer, Lewy body disease etc. Ageism also leads to social isolation and loneliness and reduces access to employment, education, and health care, all of which impact health, even leading to death. Ageism contradict the  principles of human rights as it require people to be treated and evaluated on their own merits, instead of on the basis of assumptions, and to be given the same opportunities and benefits as everyone else, regardless of age. To combat ageism, we must not pay heed to any stereotypical assumptions and create awareness that ageism is another major obstacle in the development of a country and how a section of population has to go through difficulties in accessing the services and facilities they deserve due to discrimination on the basis of age.
10. Sexism
Sexism is a form of discrimination on the basis of sex or  gender where one gender is considered superior and valuable than the other. Sexism is an outcome of patriarchy where men has control over everything and oppress women. Sexism is perpetuated when gender roles are taught to children during the process of socialization along with gender stereotypes where girl children are taught to be docile, obedient, dependent and they are expected to behave so for the rest of their lives whereas on the other hand, boy children are taught to be bold, brave, loud, independent. Even the ways of talking, sitting, standing, dressing is gendered. Boys are often taught that 'Men don't cry' and if they cry it will make them less of a man. In a sexist environment men often tend to be misogynist who harbour hatred towards women which leads to  various forms of violence against women like physical harassment, rape, domestic violence, acid attack, eve teasing, commodification of women and many more. Sexist ideology will  also prevent women from earning their living by snatching their employment opportunities as according to stereotypical gender norms, women are tied to the domestic realm. Gender non- conforming people are even the worst sufferers in a sexist world as they do not get recognition anywhere. Sexism is a stubborn hurdle in achieving gender equality as the voices of women and gender non-conforming people  are suppressed and controlled  by  discriminatory practices, social  attitudes, culture and of course patriarchal values. Achieving gender equality and empowering women is believed to be  the greatest human rights challenge according to the UN Secretary-General, Mr. António Guterres. Gender Equality was made part of international human rights law by the Universal Declaration of Human Rights, which was adopted by the UN General Assembly on 10 December 1948. It was then recognized that "All human beings are born free and equal in dignity and rights" and that "everyone is entitled to all the rights and freedoms set forth in this Declaration, without distinction of any kind, such as race, colour, sex, language, religion, … birth or other status."
11. Fertility
Fertility is an important factor to consider when determining population. Fertility rates are always studied to understand the dynamics of population which refer to the rates of birth per 1,000 women of reproductive age in a given population. High fertility rates lead to overpopulation which will have terrible consequences on the development of a country. The governments of almost every country formulate certain population control measures by trying to control fertility rates. This is the reason why India adopted the Family Planning Program in 1952 to keep population growth under control. But India witnessed high fertility rates despite population control measures. During the Emergency years, forced sterilization was done which received severe criticism as it clearly violated human rights. China government implemented the one child policy in the early 1980s but this policy was later relaxed as fertility rates drastically dropped and China had to face negative consequences as aged population was much more than younger population and the government feared that it would take a toll on the overall development of the country. India too is witnessing the trend of smaller or nuclear families due to the process of urbanization and women education has made women more aware of her rights and the aspirations of well educated women are not just limited to reproduction. Moreover, married couples find it stressful to manage finances for childcare due to which they don't plan for children like earlier days. Also, a few Indian states have also implemented a two child policy and made it compulsory to adhere to this policy or else government employees will lose their jobs. The report of the fifth round of the National Family Health Survey (NFHS-5) revealed that the total fertility rate of India has declined from 2.2 to 2.0 which indicate progress of population control measures.
12. Medicalization
Medicalization is the labelling of non-medical issues in medical terms. This has become a very normal practice in the contemporary times where people receive treatment and medicine for almost any issues which does not come under medical concerns. This can be the result of changing times when people are leading a modern lifestyle and they are more conscious about presenting themselves to others. For example, people are happily going under the knife to change their facial features via cosmetic surgery or other surgeries to change the way their body looks. People change their looks by enhancing their features as per societal beauty standards. For instance, being of dark complexion is considered to be 'unacceptable' in many countries which is why people undergo treatments and procedures to lighten their complexion to meet the beauty standards of the society. This is the reason why fairness creams are popular all over and to convince people of its authenticity, a dermatological label is attached to it. Again, baldness is natural and people consult doctors for receiving treatment to stop baldness. Because of such concerns and demands of people the pharmaceutical industry has been rising on business and profits and we can find hundreds of medicines that guarantees 'no baldness'. Patients have become consumers for the medicine industries and this has become a serious issue that goes unchallenged in the society. Consuming variety of medicines that the body doesn't need have serious repercussions on health in the long run. The entire population is getting addicted to consuming medicine for even minor convenience in their body without realizing the fatal results they will face if they continue to do so.
13. Pandemics and Population
Rapid population growth leads to disease outbreak leading to an outburst of  pandemics that is disastrous for the survival of population in the whole world. The recent COVID-19 Pandemic needs no description about its fatality. It shattered humankind into pieces after taking lives of people in a dreadful manner. As per the data provided by the WHO, as of 31 December 2020, COVID-19 had infected over 82 million people and killed more than 1.8 million worldwide. Highly populated countries saw the attack of the virus significantly as the densely populated areas led to rapid spread of virus as a result of which majority of the population got affected. Deaths occurred on a massive scale. The pandemic challenged the healthcare facilities all around the globe and everything was taken aback. Many countries faced serious loss in all aspects due to the pandemic and the recovery process is still questionable as spread of the virus is still present. Not just COVID-19 but the world has also faced serious pandemics in the history like the flu pandemic, black death, cholera pandemic and many more.
14. Climate Change
Population growth has taken a toll on the environment in various ways which is quite evident in the climate change that we are currently facing. The demands of the population is being fulfilled by the market at the cost of environment as natural resources extraction, deforestation, mining and other such activities are carried on uncontrollably at a large scale for commercial purposes. The ability of the earth to endure these destructive processes is reaching its limit. The complex natural cycles that took millions of years to develop is constantly being interrupted which is why we are currently witnessing climate change, loss of biodiversity, pollution and the like. Realizing the consequences that the earth is facing for the selfish human interests, many international agencies have called up conferences to come up with solutions like the Earth Summit in Rio de Janeiro in 1992, Kyoto Protocol in 1997 to combat climate change, Montreal Protocol, India's very recent PM Narendra Modi's five point agenda called the 'Panchamrit' that he delivered in COP 26 conference in Glasgow, Scotland to fight climate change. Extreme human intervention in nature is leading to an environment imbalance which is harmful for the humankind. Mother nature showed signs of healing when the world population was locked inside their homes during COVID 19 Pandemic. Quality of air improved, the sky was seen clear, birds flocked together in the roads which are otherwise a rare sight. But as soon as imposition of lockdown was withdrawn all over, the healing of nature stopped again. An alert and aware population will not harm the environment in a dreadful way but expecting this from a population of billion isn't wise.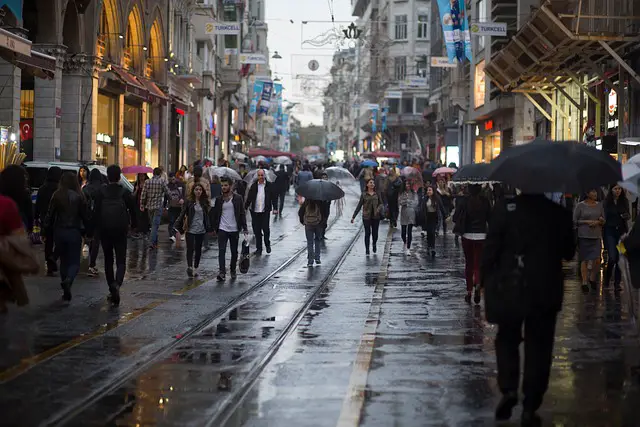 15. Human Trafficking
To get rid of the thirst of money, people can go to any extent without giving a second thought to their actions. In an immensely populated world, earning a decent living has become difficult. Instead of trying to survive in the competitive world through ethical ways, people resort to criminal activities to make money. Human trafficking these days has become a common criminal activity where people are traded for money. Buying and selling fellow humans have become a profitable business. As per the data provided by the UN, in 2018 about 50,000 human trafficking victims were detected and reported by 148 countries. 50 per cent of detected victims were trafficked for sexual exploitation, 38 per cent were exploited for forced labour. Women and children are the most vulnerable groups in human trafficking. The easy access to internet and other technology further helped people with criminal mentality to execute their evil intentions.
16. Literacy Rate
Literacy rate has a direct relation with population. Literate people are well aware of their surroundings and they could see how the world is affected due to population dynamics. Higher the population rate, lower the population growth and also high literacy rate also has a direct relation with lower fertility rate and lower birth rate that results in a stable population growth. Further, high literacy rate also leads to economic development leading to welfare of people all over. As per UNESCO, the global literacy rate is estimated to be 86.5 per cent. In terms of India, its  literacy rate has positively increased in the last few years with an impressive increase in literacy rate of women.  According to the report published by the National Survey of India, the Literacy Rate of India in 2022 is 77.7 per cent. Kerala is the most literate state in Indiawith literacy rate of 96.2%.  As per UNESCO, India will achieve Universal Literacy in the year 2060.
17. Religious Ideology Conflict
The world population has different religious beliefs and each religious groups has the right to follow their own religious beliefs. Unfortunately, religious extremism is disturbing world peace in the name religion by imposing the notions of superiority of any particular religion leading to religious ideology conflict among different religious groups. Many violent massacre has taken place throughout history and even in the 21st century such violence are taking place. Many people impose a religious angle in every possible arena and disturb the development process. In India, Hindu-Muslim conflict needs no separate explanation. This conflict has infact accelerated in the current times and every incident in the country gets a religious side. Similarly, the entire world is tied in such religious conflict just like the Israeli Palestinian conflict, conflict of the North Americans with the Muslims. War and bloodshed is witnessed in the world  since a long time because of religion. Protests to safeguard religious sentiments is almost a regular phenomena in many countries when the threatened religious groups come out in solidarity to protect their religious beliefs and practices. For example, in many European countries, wearing of  Burqa is banned which infuriated the Muslim population and they took to protests. Similar incident was noted in Karnataka, India when students protested against the wearing of Hijab. The world every now and then gets involved in religious conflict and it affects the functioning of the country to a great extent.
18. Identity Threat
No country in the world can claim that their population is a homogeneous group. People belong to different religious groups or ethnic groups , different races and tribes with their own distinct identity. This identity of the groups make them unique in the world and they want to protect their identity at any cost. When a group of people feel a presence of threat to their identity, they resort to certain measures to prevent identity theft.  One example that could be cited in this context is the autonomy movement by the Nagas of North-east India. Angami Zapo Phizo,the Naga nationalist leader with British nationality propagated that the Naga Hills had been a nation since many years and only some parts of the Naga Hills became a part of the British after the latter annexed those areas. In June 1947, an agreement was signed between the Naga leader and the then Governor of Assam known as the Nine Point Agreement according to which 10 years after the agreement the Nagas will be free to decide their future. But after India got independence, this agreement was disregarded and Naga Hills (established as Nagaland) was included in the Indian Union.  The Nagas had a unique history and they wanted bro protect this uniqueness along with their identity which was why they refused to be a part of the Indian Union and rejected the Constitution, the National Flag and also boycotted the first general election.  Similarly North-East vehemently opposed the passing of the Citizenship Amendment Act (CAA) as they feared that the coming of the immigrants who will get the Indian citizenship would pose threat to their culture and their identity will be at stake when they will be outnumbered in their own state.  Fighting for safeguarding identity is a natural tendency of every group of people in the world and there is no short of examples to cite the same.
19. Technological Advancements
Technological advancement brought a great revolution to mankind.  It is not a new phenomenon as the world has been running on technology since a long time. Right from the invention of telephone in the 19th century to the smart phones in the 21st century the population around the globe has been connected by technology. Today, life cannot be imagined without technology. Technological advancements has led to tremendous growth of productivity. The economy is expanding every passing year with technological advancements. Industries and factories, agriculture, health and all other aspects of life is impacted by technology. The world is moving towards sustainable approaches in terms of development to protect the future generations from any possible adversity. For instance, the buzz is around Tesla  hitting the headlines every now and then for their sustainable transport that deals with electric vehicles and battery operated products. In the medical field too technology has done wonders that made possible for people to seek treatment for severe diseases. The introduction of various reproductive technologies like surrogacy, In vitro fertilization (IVF), artificial womb etc.  helped people overcome the issue of infertility and these technologies are being used by people worldwide. The world has been connected because of technological advancements and the benefits of technology can be equally enjoyed by everyone in the world. Japan is one of the tech savvy country and we are enjoying their technology almost everyday in our life. For example, the invention of rice cooker, karaoke, PlayStation, pocket calculator, walkman has changed the lifestyle of people all over the world. Artificial Intelligence (AI) is  another great contribution to the world where machines emulate human intellectual processes  and it is not a recent invention. The use of AI can be traced back to the invention of first generation computers and later used in creating high level computer language like FORTRAN, COBOL etc. Later AI has been used by companies like Facebook, Twitter, Amazon. Technological advancements has done wonders to the world and will continue to do so in the near future with even more inventions.
20. International Laws in Security and Safety
Laws on security is a must for the protection of the population all across the globe. These laws will bring peace in world as people will be well aware of their obligations and limitations. When it comes to providing security to the world population, the United Nations comes to the front in maintaining peace and security at the international level by taking action against the threats to peace and security by formulating laws and regulations. The countries who are members of the UN are strictly advised to adhere to the norms and laws of UN to implement the same in their respective countries. There are various agencies under the UN that are bestowed with various responsibilities and functions to perform in order to help the countries of the world to operate smoothly and also address their issues to be solved. Some of these agencies are- United Nations Educational, Scientific and Cultural Organization (UNESCO), World Health Organization (WHO), World Bank Group (WBG), International Monetary Fund (IMF), International Labour Organization (ILO), Food and Agriculture Organization (FAO), United Nations Children's Fund (UNICEF) and many more. Each of these agencies look after the issues assigned to them and offer solutions to bring peace and provide security to the people.
Also Read: Global issues in the 21st Century – Essay!