Depth of knowledge in one click within the comfort of home – Online Tuitions
Sociology Group is delighted to announce its new endeavour with all our trusted readers! Until now, communication between you and us has been via the textual medium. However, it is going to change soon. We are excited to inform everyone that from July 1st, 2022, Sociology Group will be taking Online Social Science Tuitions across the globe at minimal fees! Interactive classes will be offered for multiple social science subjects such as History, Political Science, Sociology, Philosophy, Psychology, and many more, with well-qualified and dedicated scholars. 
Concepts of social sciences might seem like everyday things from a layperson's eye. Although, students of social science know how intricate and complex this web of society is and all that happens in and with it. Abstract and vagueness are inherently linked with social sciences as a discipline through stereotypical image projection. But the truth is that almost all the hows and whys of the world can be answered by studying social sciences. The answers might not always be straightforward and free-flowing, but there will be answers nonetheless. Sociology Group Global Tuitions will provide a platform for the tutors and students to flourish, learn, and grow, and this article will explain how.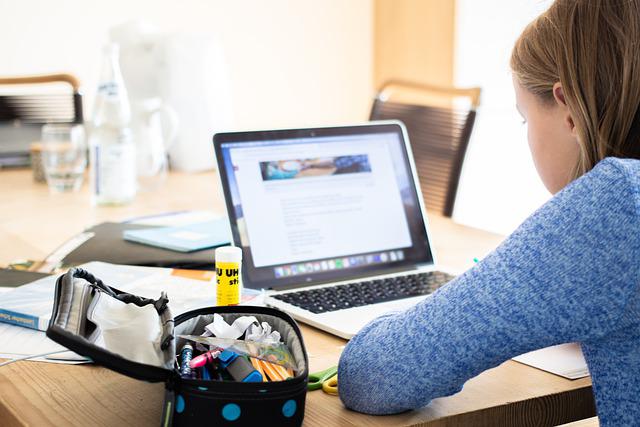 Why Online Tuitions are beneficial
Sociology Group Global Tuitions will take place online because of the following advantages: 
It Saves Time and Money. With online tuition classes, you do not have to spend any extra money travelling for classes. Both the students and teachers also save time that one may require for travelling. 
Exposure. Online classes will allow the individual to intermingle with many people located in different cities or countries. Such interactions add to the richness of education. 
You never miss a class. Online classes can easily be recorded and shared with students. This allows the students to catch up and revise with all the lectures that take place. 
Safety. Although the scare of Covid-19 has decreased, the virus still exists in large numbers. Online classes are highly beneficial amidst the Covid-19 social distancing norm.  
Affordable. Compared to offline/ classroom teaching, online tuitions are more economically affordable, allowing all students to gain the best knowledge at a minimal cost. 
Digital Record. Online tuition means online assignments, assessments, and study material in PDF format. In this manner, any individual associated with Sociology Group Global Tuition will have lifetime access to the material that they receive and produce during the session.  
Why trained Sociologists should join Sociology Group Global Tuitions as Tutors 
Are you obsessed with subjects of social sciences? Do you have a Master's of Arts in any social science discipline? Does talking, explaining, and discussing your subject's concepts and themes excite you? Is teaching something that you would like to do? 
If your answers are mostly YES to the questions asked above, you have come to the right place! 
The world of social science is full of interesting facts, reasons, and debates. Being a student within the various disciplines means exploring multiple things and gaining essential knowledge required to understand the working of a society. Cohesion, conflict, system, institutions, and more understanding tools can be applied to study society. Who knows this better than someone who has spent significant years studying the subject and grasping its benefits.
The following reasons should help you make the decision as to why should you enrol with us today as a Tutor of Sociology Group Global Tuitions: 
A Starting Point. Being a Tutor can be a great first internship or a part-time job for people who are freshers and looking to enter the job market. 
Learn Skills. Being a tutor means dealing with students, working within a timeline, meeting end goals, etc. enhancing skills that can be utilized anywhere in the future. 
Improve your Understanding. Teaching also means improving your knowledge and learning something new daily. It is a process of revising, learning, and unlearning. 
Gain Experience. You can gain work experience by teaching at Sociology Group Global Tuitions as a fresher.  
Networking. Talking to several people spread across the globe will provide everyone with a platform to mingle with various sorts of people from all walks of life. Some connections can prove to be fruitful in the future. 
Work From Home. Every tutor will work from home for a dedicated number of hours. The hassle of travelling is eliminated when working with us. 
Earn Money. Joining Sociology Group Global Tuitions will allow you to earn some extra money, which is an essential commodity in this capitalist society.
Who are we looking for? 
You have experience or deal with any one discipline under the umbrella of Social Sciences for 3-6 months of experience.
You are well versed with basic concepts and have a greater edge in a minimum of one specific topic as your area of expertise. 
You are a fluent English speaker and writer. 
You know how to make Google Slide/ Powerpoint presentations and operate Zoom/Google Meet, etc. 
You have a stable and good-speed Internet connection with a laptop and/or computer system. 
Most important: You are passionate about Social Science.
You can apply as an online tutor by filling out this form
https://forms.gle/i31HpVHE3KLdeWKD
Why students should join Sociology Group Global Tuitions 
Are you struggling with grasping concepts? Do you like social science but find it difficult to study? Do you love social science, and you are searching for study groups of like-minded people? Do you require help in understanding and completing study projects? 
If your answers are mostly YES to the questions asked above, you have come to the right place! 
The subject of Social Sciences is such that it requires the least as well as the most amount of focus and deviation to study. Although it is a study of society and everyday communitarian life, it formed complex webs of relations. A student of this subject can very easily be lost in its vast syllabus, peculiar terminology, and schools of thought. This is where Sociology Group Global Tuitions enter the picture. With correct and quality guidance, every student can crack the code for understanding and analyzing different social science subjects.  
The following reasons should help you make the decision as to why should you enroll with us today at Sociology Group Global Tuitions: 
Global Exposure. The services offered by Sociology Group Global Tuitions would be global online tuitions. This will allow you to explore study patterns and perspectives that are not accessible to everyone. 
In-depth Understanding. The teacher-student ratio will be maintained, which will allow every student to gain the most in-depth understanding of all concepts. It will ensure that every student's needs are catered to.  
Learn and Unlearn. Sociology Group Global Tuitions will not be a platform where only the teachers speak. It will be a focused group that navigates through the course by engaging in debates and discussions. Such sessions will support the process of learning and unlearning, which is essential for studying any subject. 
New Perspectives. Students will learn about many new perspectives that would broaden their horizons. Multiple lenses can then be applied by them to study any situation. 
Academic Guidance. Academic projects can be tricky at times. The tutors will also aim to guide students in understanding and completing their academic work. 
Goal-Oriented Learning. All teaching would be done with an end goal in mind. Regular assessment, dedicated syllabus, timely finishing of the course, etc., would be the priority of our tutors. 
The Best Price. Sociology Group Global Tuitions provides the best services at the most affordable prices. Our services are global and online, accessible to all students from the comfort of their homes.  
Who are we looking for? 
You are a student of social sciences looking for guidance and/or a platform to refine your knowledge. 
You have access to fast-speed Internet and a device to access the classes. 
You understand English. You write and speak fluent English. 
You are ready to dedicate time and invest in your growth. 
Most important: You are passionate about Social Science. 
You can fill out the form here
https://forms.gle/jw8ZL3QZyERNMkcHA
If this article speaks to you, feel free to contact us at [email protected]. More information and clarification about the process will be provided to you after we get in touch.