What is a sociology assignment?
Sociology is a scientific study of society, its individuals, institutions, organization, structure, compositions and functions. It aims to understand society as a whole and try to find out the changes that happened to its structure. A sociology assignment is a task to find out the answer to unknown questions in society. It contributes to understand, analyze as well to compare and contrast the past, present as well as future. It helps the readers to understand society and its institutions.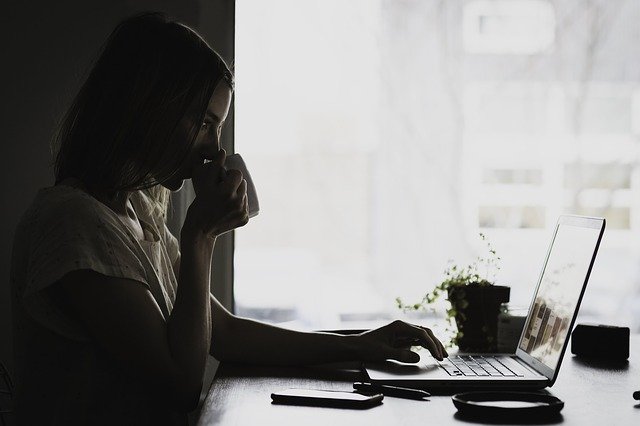 The assignment that we write and find leads to answer the research questions. Therefore, it is inevitable to work on every dimension of the assignment. Through the assignment, you answer the research question, which refers to assignment assertion. An assignment can be criticized, or further studied by others. It is open for critical evaluation. And it is based on observable experiences and empirical evidence. It is a systematic investigation of phenomena. It aims at describing, interpreting, and explaining the phenomena.
Pre-requisite for writing an Sociology assignment
The first and the most important factor in doing an assignment is to understand the topic well. It is a crucial step to do an assignment. A topic identifies your destination. It is essential to select a topic on a particular issue, even though you are unknown where it will lead. It should tell you and your readers what you intended to do and that must genuinely interest you. 
There are two types of topics those which are related to states of nature and those which are related to the relationship between variables. First of all, you must single out the topic you want to study, that is you must narrow down the general topic into a more understandable topic. Therefore, you have to decide the general area of interest or aspect of a subject matter that you would like to inquire into. For example, instead of doing the assignment in Changes in an institution, you might narrow your focus to ask for Changes in a religious institution in the specific area of your interest. It will help you to study deep to this topic. It will give more accurate and reliable data. It must be a discovery to you and others.
Also, Read 50 Awesome Sociology Research Topics!
After the topic is formulated, a summary of it should be written down. To Search effectively for the literature in your field of enquiry, it is essential that you have at least some idea of the broad subject area and the topic you wish to investigate. And it helps you to set parameters for your search. Reviewing the literature may be time-consuming but it provides essential information, innovative ideas to your assignment. It is an integral part of the assignment and provides a valuable contribution to every aspect of your study. It helps you to establish the theoretical roots of your study, clarify your methodology. The literature review serves to enhance and consolidate your knowledge base and helps you to investigate your findings with the existing body of knowledge.
Read: How to Write Sociology Summary
In short, the literature review helps you to provide;
Theoretical background to your study
It helps you to establish the link between what you are proposing to examine and what has already been studied.
It provides you to show how your findings have contributed to the existing body of knowledge in sociology. It helps you to integrate your findings into the existing body of knowledge.
One great way to start a summary is with a sentence or two summarizing the most argument of the whole work. From there, you'll explain the most components of the argument in greater detail. Use your discretion. You can't include every point made during a piece in your summary, so you want to ask yourself: what are the foremost important points? Focus on those. While you don't want to go away with any crucial details, you are doing want to avoid redundancies and digressions.
You have to write down all things that pop up in your mind whether it is phrases, ideas, sentences, words, concepts, context, etc.
Structure of assignment
The structure of the assignment should be well written. You have to outline what you intended to write in your assignment. You have to make each section under the topic and try to make what you need to write in each section. Each section should have headings and subheadings. The heading itself must convey what you intend to convey. It should be brief and clear.
The following is the structure of the sociology assignment:
It should contain a clear statement of the topic of the assignment and explanations of the methodology adopted in accomplishing the assignment. The scope of the study along with various limitations should be stated in this part.
The main body of the assignment should be written in a logical sequence and divide into readily identifiable sections.
The discussion section is to supply argumentation for your assignment. In this section, you can provide a theory supporting your findings. For example, if you're going to study 'Cause of suicide among youth in Kerala', you can give Durkheim's theory of Suicide in support of your finding. According to Durkheim suicide in society is a 'social fact' and not an individual one. The rate of suicide depends on social integration and social regulation. If you find out that the suicide rate is higher among youth who have lack social integration into the group, it is an egoistic suicide. And you can support the theory of Durkheim with your empirical data and findings. Providing theory in your assignment is inevitable.
Towards the end of the main text, you should provide the result of your study clearly and precisely. You can emphasize your findings. You can also add recommendations in the conclusion for further research. You must write the conclusion briefly and clearly.
An appendix should be enlisted in respect of all data. Bibliographies, which are the list of books, journals, reports etc, should be given in the end. 
DOs & DON'Ts – SOCIOLOGY ASSIGNMENT
Do's
As mentioned earlier you have to well structure your assignment. These include the headings for each section and its subheadings. The headings should only contain 3 to 4 words. It must be brief and clear to convey the message in each section. Each section leads to the other to maintain a continuity of assignment. 
Relate to sociological terms
For a better assignment in sociology, you must include terms and concepts related to sociology. And these terms should be clearly defined in your work for a better understanding of the concepts. As a sociologist, you must include sociological terms. For example instead of using relationships, conversation, and encounters between people we can use the term 'socialization'. Gender, caste, urbanization, migration, actors etc are common terms that sociologists used in their study. You have to operationalize each concept in your study. For example, if you use religion you have to specify which religion, in which area is used in your study.
It is very useful to your readers to understand what you are trying to say in your work. You can provide an example which related to society.
Citation means an indication of author(s), publication date if known. Your reference list must contain only sources you've got read yourself and cited in your assignment. Do not include sources that you haven't utilized in your assignment. It doesn't make your referencing look good, and it doesn't cause you to be an honest academic. There are many various sorts of referencing utilized in academic writing, so one of the keys to good referencing is consistency. You need to use an equivalent referencing style throughout. And aim to become comfortable with the practice of referencing as soon as possible.
APA (American Psychological Association) format is widely used in sociological writings.
Example of put reference for a book;
Format:
Author's last name, first name, first initial. (Publication date). Book title. Additional information. City of publication: Publishing company
Allen, T.(1992). Vanishing Wildlife of North America. Washington, D. C.: National Geographic Society.
Example of reference for encyclopedia and dictionary
Format:
Author's last name, first initial. (Date). Title of Article. Title of Encyclopedia (Volume, pages). City of publication. Publishing Company.
Bergmann, P.G.(1993). Relatively. IN the new Encyclopedia Britannica (vol.26, pp 501-508). Chicago: Encyclopedia Britannica.
You can Learn Citation here
Plagiarism means writing other authors work as your own in your work. It is against the ethics of writing. It is a violation of academic writing. If you put anything, ideas, phrases, theories etc without reference is considered plagiarism. If you adopt someone's ideas in your writing you must quote, cite and provide a reference in your work.
Also Read: 10 Ways to Avoid Plagiarism
Don'ts
Unnecessary contents: You have to write to the point in your assignment and avoid unnecessary content and phrases that not need in your work.
Write without references: As mentioned earlier, writing without reference is considered plagiarism and a violation of academic and reference writing. 
Copy and paste: It is also considered plagiarism. Copy from other sources without reference. To have accurate and reliable work you must avoid copy and paste.