Programmes for Women and their Impact: Rural women's Development and Employment Project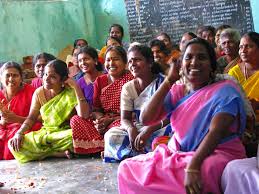 No  country can be considered as developed, if a particular gender-group is preferred with privileges over the other groups: if males are given preferences which are most common in every society, then the development of the country having such societies is tough and rather impossible; as more than half of the population is ignored while having right of getting better and getting more developed through achieving education of better quality, more than 50% of a country is already depriving a country's status. Thus, the government has made many schemes to support girls and females in order to help them in their development; moreover, emphasis is made on the demands of accepting "transgender" as a gender in a normal society, in order to help  those individuals: which have  such gender, in achieving their basic respect.
A programme: launched to increase the development of females, has launched and sanctioned by the government of India. This programme is widely known as "The Rural Women's Development and Empowerment Project" it has been enacted on the day of  16th October 1998; it is along with its terms and regulations, launched after fixing its time of expiration, which is of 5 years. It is sponsored   Centrally, which can remain in effect for five years. The price which is fixed annually is of Rs. 186.21 crore.
Also, read Feminism 
Keeping in view the different situations, which may demand an extra expenditure, some extra funding in addition o amount of Rs. Five crores can also be provided, within the project period and excluding the recommended and decided amount for the project.
Government proposes any project after finalizing and with prior expecting changes that a project may bring; with the Rural women's Development and Employment Project:-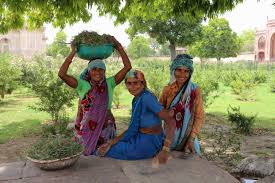 It aims at setting up of groups, such groups which allow only 15-20 members to get -in as members. These groups are collectively known as Self-reliant women's "Self-help-groups" (SHGs). The quantity of such groups is expected in between 7,400 and 12,000. Objectives of such group is to improve the quality of lives of women through making it easy for women, to have access to their requirements; moreover control over the resources;
Strengthening the support capacity of every institution: making institutions more sensitive towards the needs of a woman and equipt them with enough resources for completing such demands;
Encouraging healthy relations and making an integrated linkage between Self-help-groups and the other leading institutions so that the access of the woman in utilizing the conferred facilities can be traced, for income generation activities;
(iv) Making resources within the reach  of women so that they might enjoy their rights, thus it  allows them to make a good contribution in developing a country, by improving their own lifestyle; and
It aims to make women aware of the importance of money and the ways through which or the different possibilities through which money could be earned; also to make them aware about how to control the money expenditure.
Also Read: Rural Sociology