Anthropology Optional is becoming a popular choice for aspirants especially students from a science background. The preference increases because of its scoring capacities. There are strategies for every subject to complete all topics. It varies from person to person. It has vast spheres as it includes domains like arts, humanities, science, and social sciences and so on. Tips to remember: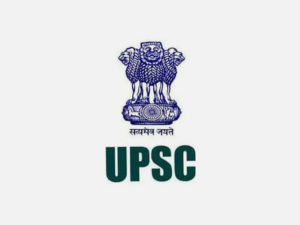 For UPSC, the foremost thing to try is past year question papers. It helps in practices and along with it gives confidence when the same question repeats. Alone last year questions can make you confident about 400 to 450 marks.
We know our strengths and weak points. Your cramming power should be high because here we have many factual things like diagrams and all.
Always try to give your best in grabbing concepts. Once you are able to mug up every significant aspect every other thing will become relevant and familiar to you.
Divide the syllabus into various subtopics. It will reduce stress and helps in making things more clear and crux.
Whatever book you are referring to, you need not study it thoroughly. Division of topics also helps in reducing book concepts because everything in a book is not crucial as per UPSC demands.
Making notes can really work if your notes are comprehensive in nature. For beginners, it is important because by using your previous notes you can try other sources also.
Questions that are written with diagrams fetch more marks. Examples and figures in any answer promote more clarity to examiners.
A newspaper plays a very pivotal role in preparing. For topics of paper 1 like tribes, family, etc. we can use current issues and connect them. Even many government schemes and programs have significance in upgrading the quality of an answer. Always keep a special focus on answer writing by using the contemporary relevance of that topic.
Remember these are not the 'only' ways to use while preparing but some basic pointers that should not be ignored.
Advantages and Disadvantages of choosing Anthropology Optional:
Every subject has its own benefits. Science related areas are usually very scoring as compared to theoretical subjects.
Advantages:
The foremost and most vital windfall is that questions are generally direct. They are not abstract and subjective but more objective. A good understanding of the basic concept can give you a good score.
With proper diagrams, tables, flowchart and so on, we save our time and score high. Answer writing becomes less hectic.
It is easy to grab this subject if you study with interest and concern. Your attention while studying would overweigh your performance.
The most important aspect is its relation to other disciplines. It has an interdisciplinary connection with many subjects of GS paper I and II. Even Internal Security issues can be understood by using Anthropology. Almost all the entire Biotechnology is also covered.
The syllabus is normal. It is not so lengthy and abstract that it forces you to give 6 to 8 months for preparation and formulation. You can acquire it in 4 months approximately.
Disadvantages:
We always say about a subject that is so difficult. But in reality, it just needs some precautions to study and alertness.
The majority part of General Studies is related to humanities. This is a reason students do not go to science. Anthropology would need extra time.
Extra guidance and mentors are also limited. Only a few tutors are available for the same. Self-study helps but you can waste your time if you are not focused on what is beneficial to study.
Concepts should be clear because science is not about mugging up things. Political science, history, sociology optional and many more are more theory-based subjects but not Anthropology.
Answer writing:
A big and confusing task that arrives is all about answer writing. The solution to this confusion is 'continuous practice'. Some common main body structures like introduction, criticism, definitions, name of scientists or more specifically of anthropologists, etc. should be incorporated. Subheadings always surpass the quality of any answer. Using pictorial representations and avoiding unnecessary information is your goal. If this goal is achieved with time management, then this is your descent answer. Try to relate various case studies with technical concepts. Current affairs work as a magnet to attract more marks.
Success Stories:
People who have experienced the same thing that you are going to experience in the future are very useful for your career. Many times, life's turning point depends on our admirations. There are so many success stories of aspirants who took Anthropology as an option and achieved high.
Akshat Jain (CSE AIR 2, 2018): He has achieved All India Rank 2 in UPSC with Anthropology optional. He gave 2 attempts in total. He is an alumnus of IIT Guwahati. According to him, Anthropology serves best in attaining high marks if you follow certain steps. His strategy was to complete the whole syllabus for optional before prelims. At least once, everybody should be prepared with notes and thorough revision before prelims. He scored 335 marks in optional papers and which is pretty high. He was very clear about the answer writing practice. It should not be ignored. He suggests that everything should be clear as a road map before preparation. Anthropology is a good optional if you have a science field. He recommends practising a lot with previous year papers and with a proper target to complete the whole syllabus before prelims.
Anudeep Durishetty ( CSE AIR 1, 2017): With All India Rank 1, Anudeep scored the highest total in 2017. He secured 318 marks in Anthropology. His basic tip is about concept clarity. According to him, book reading should not be end to end. Always learn what to leave from topics. Prepare hard for diagram making. It gives insight to examiners about your aptitude and a clear explanation of the answer. Use the internet, newspaper, and magazines for current connect.  He also prefers answer writing practice to promote a high degree of accuracy in your performance. Just put your heart into preparation, Anthropology is not that difficult.
Anthropology Optional Book List:
Paper 1-
 Paper 2 –
Other sources:
NITI Recommendations on Tribes, Tribal Ministry of India, Newspaper, internet, and magazines like Yojana
Case studies related to tribes and Online videos on Anthropology like e – pathshala.
Choose your booklist wisely. These are the best books. Always try to grasp more with fewer sources. Try to read one book multiple times rather than reading multiple books.
Success Rate:
According to the present scenario, we can see that the number of competitors choosing Anthropology is less as compared to other subjects. Subjects like Political science, Public Administration, Sociology are more renowned for optional. But the success rate of Anthropology is relatively high. As per the data of 2016, a total of 345 students gave Anthropology and 37 got selected which is 10.7%.it was more in 2015 with a 14.8% success rate. Check availability of directions and guidance for this subject and go for it with keen interest.
Conclusion:
The toughest decision is to decide on the optional subject. It carries 500 marks from the total and which is a big deal. After going through all the pros and cons of Anthropology, we would appreciate that this subject is very scoring. Every subject needs strategy and techniques so does Anthropology. It would be suggested that you choose your ideas of preparation with precautions. See toppers videos and read books that are commonly inferred by all.
---