Read this article to learn about Sociology optional for UPSC Exam
What is UPSC? What is Sociology optional in UPSC Mains Exam?
About  union public service commission (UPSC)
The Civil Services of India refers to the Government of India's permanent bureaucracy and includes Indian Administrative Service (IAS), Indian Police Service (IPS), Indian Forest Service (IFS) and various other services and all of them form the backbone of India's administrative machinery. The Union Public Service Commission (UPSC), which is a constitutional body, recruits the candidates for the various posts through a rigorous examination process. The controlling authority for the IAS and IPS is The Ministry of Personnel, Public Grievances, and Pensions and for IFS, it is the Ministry of Environment, Forests and Climate change.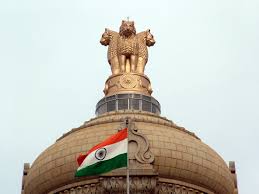 The Indian Administrative Service (IAS) is part of the executive branch of the Government of India. The IAS officers hold various strategic posts across the country and play an important role in the management of bureaucracy, both of the central government as well as the state governments.
The Civil Services Examination
The recruitment for various administrative bodies across India is done through the Civil Services Examination, Conducted by union public service commission (UPSC), it has three stages namely Preliminary Examination, Mains Examinations and The Personality test (Interview) and is believed to be one of the toughest examinations in India. An aptitude paper common for all is the second paper and therefore the preliminary exam is known as the Civil Service Aptitude Test (CSAT).
Main (written) Examination will consist of the following papers:
Qualifying Papers (Non-Ranking)
Paper A
One of the Indian Language to be selected by the candidate from the languages included in the Eight Schedule to the Constitution.
300 Marks
Paper B
            English
300 Marks
Papers to be Counted for Merit (Ranking)
Paper I
Essay
250 Marks
Paper II
General Studies I (Indian Heritage and Culture, History, and Geography of the World and Society)
250 Marks
Paper III
General Studies II (Governance, Constitution, Polity, Social Justice and International relations)
250 Marks
Paper IV
General Studies III (Technology, Economic Development, Bio-diversity, Environment, Security and Disaster Management)
250 Marks
Paper V
General Studies IV ( Ethics, Integrity, and Aptitude)
250 Marks
Paper VI
Optional Subject- Paper 1
250 Marks
Paper VII
Optional Subject- Paper 2
250 Marks
For the optional papers in the Main Examination, UPSC has a list of about twenty-six subjects out of which anyone subject has to be selected by the candidate.
Subtotal (Written Test)
1750 Marks
Personality Test (Interview)
275 Marks
Grand Total
2025 Marks
UPSC Mains Sociology Optional Syllabus, Notes, Strategies, Book List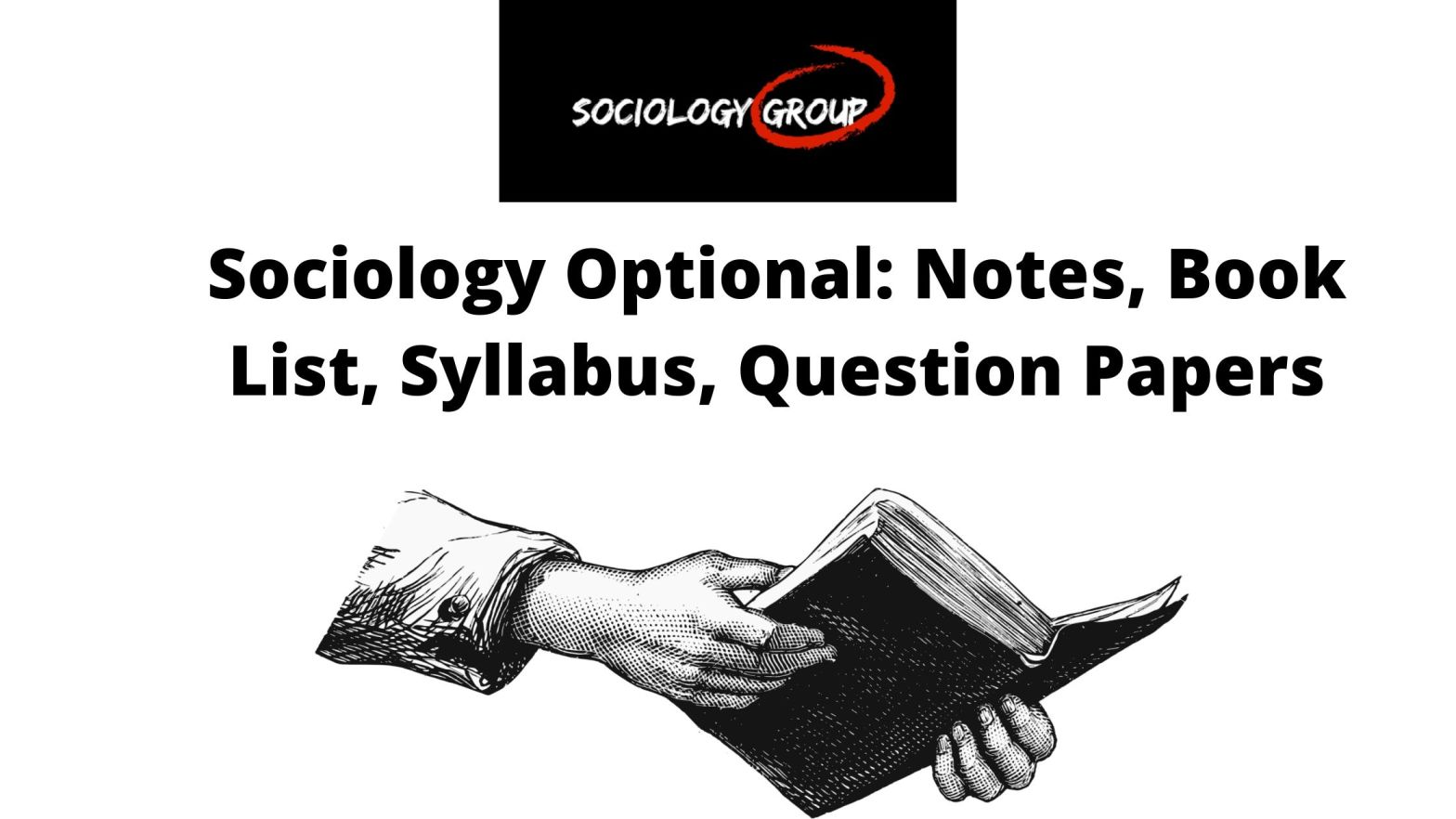 Sociology Syllabus and Notes Paper
-1
FUNDAMENTALS OF SOCIOLOGY
1. Sociology – The Discipline: 
(a) Modernity and social changes in Europe and the emergence of sociology.
(b) The scope of the subject and comparison with other social sciences. 
(c) Sociology and common sense. 
2. Sociology as Science:
(a) Science, scientific method, and critique.
(b) Major theoretical strands of research methodology.
(c) Positivism and its critique.
(d) Fact value and objectivity.
(e) Non- positivist methodologies.
3. Research Methods and Analysis:
(a) Qualitative and quantitative methods.
(b) Techniques of data collection.
(c) Variables, sampling, hypothesis, reliability, and validity.
4. Sociological Thinkers:
(a) Karl Marx– Historical materialism, mode of production, alienation, class struggle.
(b) Emile Durkheim– Division of labor, social fact, suicide, religion, and society.
(c) Max Weber– Social action, ideal types, authority, bureaucracy, the protestant ethic and the spirit of capitalism.
(d) Talcott Parsons– Social system, pattern variables.
(e) Robert K. Merton– Latent and manifest functions, conformity and deviance, reference groups.
(f) Mead – Self, and identity.
5. Stratification and Mobility:
(a) Concepts– equality, inequality, hierarchy, exclusion, poverty, and deprivation.
(b) Theories of social stratification– Structural functionalist theory, Marxist theory, Weberian theory.
(c) Dimensions – Social stratification of class, status groups, gender, ethnicity, and race.
(d) Social mobility– open and closed systems, types of mobility, sources and causes of mobility.
6. Works and Economic Life:
(a) The social organization of work in different types of society- slave society, feudal society, industrial /capitalist society.
(b) Formal and informal organization of work.
(c) Labour and society.
7. Politics and Society:
(a) Sociological theories of power.
(b) Power elite, bureaucracy, pressure groups, and political parties.
(c) Nation, state, citizenship, democracy, civil society, ideology.
(d) The protest, agitation, social movements, collective action, revolution.
8. Religion and Society:
(a) Sociological theories of religion.
(b) Types of religious practices: animism, monism, pluralism, sects, cults.
(c) Religion in modern society: religion and science, secularization, religious revivalism, fundamentalism.
9. Systems of Kinship:
(a) Family, household, marriage.
(b) Types and forms of family.
(c) Lineage and descent.
(d) Patriarchy and the sexual division of labor.
(e) Contemporary trends.
10. Social Change in Modern Society:
(a) Sociological theories of social change.
(b) Development and dependency.
(c) Agents of social change.
(d) Education and social change.
(e) Science, technology, and social change.
Paper-II: Sociology Syllabus and Notes
INDIAN SOCIETY: STRUCTURE AND CHANGE
A. Introducing Indian Society:
(i) Perspectives on the study of Indian society:
(a) Indology (GS. Ghurye).
(b) Structural functionalism (M N Srinivas).
(c) Marxist sociology (A R Desai).
(ii) Impact of colonial rule on Indian society:
(a) The social background of Indian nationalism.
(b) Modernization of Indian tradition.
(c) Protests and movements during the colonial period.
(d) Social reforms.
B. Social Structure:
(i) Rural and Agrarian Social Structure:
(a) The idea of Indian village and village studies.
(b) Agrarian social structure – an evolution of land tenure system, land reforms.
(ii) Caste System:
(a) Perspectives on the study of caste systems: GS Ghurye, M N Srinivas, Louis Dumont, Andre Beteille.
(b) Features of the caste system.
(c) Untouchability – forms and perspectives.
(iii) Tribal communities in India:
(a) Definitional problems.
(b) Geographical spread.
(c) Colonial policies and tribes.
(d) Issues of integration and autonomy.
(iv) Social Classes in India:
(a) Agrarian class structure.
(b) Industrial class structure.
(c) Middle classes in India.
(v) Systems of Kinship in India:
(a) Lineage and descent in India.
(b) Types of kinship systems.
(c) Family and marriage in India.
(d) Household dimensions of the family.
(e) Patriarchy, entitlements and sexual division of labor.
(vi) Religion and Society:
(a) Religious communities in India.
(b) Problems of religious minorities.
C. Social Changes in India:
(i) Visions of Social Change in India:
(a) The idea of development planning and a mixed economy.
(b) Constitution, law and social change.
(c) Education and social change.
(ii) Rural and Agrarian transformation in India:
(a) Programs of rural development, Community Development Programme, cooperatives, poverty alleviation schemes.
(b) Green revolution and social change.
(c) Changing modes of production in Indian agriculture.
(d) Problems of rural labor, bondage, migration.
(iii) Industrialization and Urbanisation in India:
(a) Evolution of modern industry in India.
(b) Growth of urban settlements in India.
(c) Working-class: structure, growth, class mobilization.
(d) The informal sector, child labor.
(e) Slums and deprivation in urban areas.
(iv) Politics and Society:
(a) Nation, democracy, and citizenship.
(b) Political parties, pressure groups, social and political elite.
(c) Regionalism and decentralization of power.
(d) Secularization
(v) Social Movements in Modern India:
(a) Peasants and farmers movements.
(b) Women's movement.
(c) Backward classes & Dalit movement.
(d) Environmental movements.
(e) Ethnicity and Identity movements.
(vi) Population Dynamics:
(a) Population size, growth, composition, and distribution.
(b) Components of population growth: birth, death, migration.
(c) Population policy and family planning.
(d) Emerging issues: ageing, sex ratios, child and infant mortality, reproductive health.
(vii) Challenges of Social Transformation:
(a) A crisis of development: displacement, environmental problems, and sustainability.
(b) Poverty, deprivation, and inequalities.
(c) Violence against women.
(d) Caste conflicts.
(e) Ethnic conflicts, communalism, religious revivalism.
(f) Illiteracy and disparities in education.
 TOPPERS STRATEGY
1.Utkarsh Gupta, Rank 78, CSE 2016 – the strategy
For sociology optional exam he took coaching and was interested in the subject. He understood the concepts well. He didn't follow any standard books.  According to him, it should be a balanced approach apart from studying, one should also hang out with friends and have fun., rather than only studying
2.Chandra Mohan Garg ( rank 25/CSE-2015) sociology
Strategy-According to him, he chose sociology because the syllabus was limited the material was readily available, there are various notes of teachers, apart from this he already had an interest in sociology, moreover, it helps in Essay and GS.
STUDY MATERIAL/ BOOKLIST
PAPER-I
PAPER-II
OTHER REFERENCES AND BOOKS FOR STUDYING SOCIOLOGY OPTIONAL
Online EPW articles (which provides with sufficient knowledge of the current affairs)
ADVANTAGES AND DISADVANTAGES OF SOCIOLOGY OPTIONAL
Advantages of Sociology Optional
Sociology is the study of society, which includes a vast variety of topics, which are general and easy to understand.  Students of any background can understand it can complete the syllabus easily. The syllabus is not too vast, it is precise and ha the correlation between the general studies and essay paper. Study material is readily available.
It consists of theory and your understanding of society which in return helps in writing a good answer.  The subject gives a generalized understanding of society, which one can write in his/her own words and can form a great answer.
It helps to score more marks than other subjects. Sociology is interesting as it is related to social issues and the view of society from the other perspective. For the beginners, who are not familiar with sociology, they can begin with class 11th and 12th NCERT books to have an idea about the subject. Further, they can refer to IGNOU B.A books.
sociology basically is based on many thinkers, and how these thinkers viewed society from classical to contemporary modern times. Sociology is also based on social reality which includes a wide variety of sub-subjects such as, political system or political sociology, economic sociology, urban sociology, it studies social system, Indian sociology which includes class, caste, religion and their relationship with other subjects such as social anthropology, etc.
Hence, with the wide variety of information, readily available material and one's own perspective & understanding, studying sociology as UPSC optional becomes more advantageous.
Disadvantages of the sociology optional
The disadvantages of sociology optional as compared to the advantages are less. The main disadvantage for sociology optional would be of self-interest in the subject. One should have an interest in order to study sociology because it includes one's own understanding and perspective of society. One should be able to critically analyze a different perspective. There is no right and wrong stated answer to a particular question, it is completely based on one's understanding and writing skills. Apart from one's own knowledge and thought, Sociology is filled with theories and concepts and perspectives of different Thinkers, which for a beginner would be difficult to understand.
Sociology is also a study of the scientific understanding of society but this scientific understanding of society is quite different from the other optional subjects.
Download Sociology Optional Question Papers