How to Prepare MA Sociology Entrance Exams: A Complete Guide!
How an MA in sociology is useful? Sociology is the key subject to understand society and the dynamics involved in creating the society emphasizing specifically on the human relationships which form them. In a society like India where diversity was always present and especially now with globalisation and an increase in interaction between individuals, it becomes important with passing time to understand the subject of sociology better to fully grasp how these interactions are taking place. Getting a Masters's in sociology is exactly what equips an individual with all the necessary skills to question these interactions. For example- why is right-wing populism becoming mainstream or how xenophobia and cultural hegemony is working in the contemporary world. These subjects though need to have a significant understanding of subjects like psychology, political science, and economics- the importance of understanding the people involved in these crises is best understood through a deeper understanding of sociology.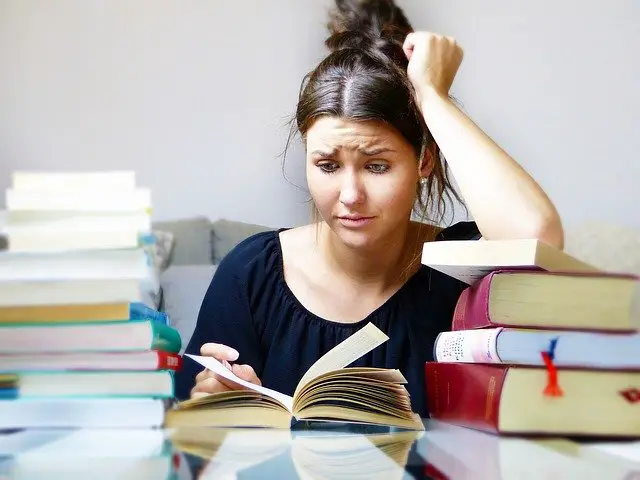 Scope in India and Universities which offer the course
In India, sociology is a field that can be studied in a variety of ways. Social anthropology, criminology, social psychology are all very important subjects in understanding the phenomenon of the social processes and changes that happen within the nation. Sociology is key to understanding the various legislative and legal actions, government schemes and newer policies for both national and international contexts to emerge within a nation.
Some Universities that offer courses in sociology for Masters are:
1. JNU- Jawaharlal Nehru University has one of the most sought-after courses for sociology. The department offers through its courses a clear balance between various sociological thinkers and their works and also several contemporary issues which helps the student to analyse and critically think about the situations. JNU conducts its exam through the NTA (National Testing Agency) and consists of 100 questions each question testing the student's sociological understanding at a BA level. There is no negative marking for the exam however, the questions are not solely based on theory but also a very practical understanding of the subject.
Download JNU Entrance Questions Paper
 2. Jamia- Jamia Milia Islamia the course aims to engage students by providing them with a lot of papers which helps them build their understanding of sociology and keep it very flexible. Sociology is also taught in an interdisciplinary way and along with a combination of theory, students are encouraged to understand various topics. For the entrance exam, one has to prepare in a similar way as JNU. A very clear understanding of sociological issues is an absolute necessity and contemporary thinkers and their works especially names of books and essays and commissions they were a part of are all important aspects.
3. DSE- Under Delhi University, Delhi School of Economics promises an excellent course in sociology by encouraging the students to prepare for the future by equipping them with adequate knowledge about the practical issues and enables students to understand the topical issues and develop a critical approach towards the recent happenings of issues. The question paper pattern for DSE is similar to the two mentioned above however it does have a slightly different approach than the MCQ approach where you can reach an answer through an objective statement. In this case, passage-based and essay-based questions are more important than simply an objective approach. At the end of the passage, some direct questions from the passage are asked, and coupled with it one would be application-based questions drawing from your previous sociological knowledge.
DOWNLOAD DU SOCIOLOGY ENTRANCE PAPERS
4. HCU– Hyderabad Central University is one of the most esteemed central universities when it comes to research output. HCU s famous for its excellent research in the field of sociology and is one of the very sought-after places for pedagogical exchange in the field of social sciences. The question paper in this case is divided into 5 sections each based on- English, mathematical reasoning, logical reasoning, sociological MCQ's and essay-type questions. The first three sections require the student to have a sound understanding of class 10th standard maths and English skills and logical reasoning omes with practice from any book one might purchase off the market about logical and deductive skills. The sociological MCQ's consist of a similar pattern of objective statements and the essay based section encourages the student to think about certain contemporary issues and answer them with a theoretical and real-life understanding of situations.
5. Pondicherry University– Pondicherry University offers an integrated 5-year course which is very beneficial for a student wanting to explore the different aspects of sociology over a substantial period of time. Most of the papers undertaken in the university are interdisciplinary in nature and highlight the importance of understanding society as a subject to further understand social sciences as a discipline. The University holds a similar exam pattern to the other universities like having 100 MCQs based on sociological theory of knowledge at a BA level.
How to prepare for MA Sociology Entrance Exams
All the Universities have some basic criteria which range from being a graduate in any stream and gaining a 55-60% passing grade. Some of the universities conduct consolidated tests under the central university or the University has its own tests which ensure the candidate applying for it has a fair sense of understanding of the subject of sociology at an undergraduate level. Perhaps, the first attempt anyone can take who hasn't majored in sociology is to study the curriculum of any central university which offers an undergraduate degree in sociology and familiarise oneself with the topics.
It is also important for someone to be aware of the schools of social thoughts and the important sociological thinkers associated with those thoughts- like studying the functionalism and the conflict perspectives and also understanding key thinkers like Karl Marx, Max Weber, and Emile Durkheim who have significantly contributed to the field of sociology and made great strides too. Another very important takeaway one can have during preparation is to familiarise oneself with basic sociological terms and how those are applied while understanding the sociological framework.
Most of the entrance exams are multiple-choice questions however, those are application-based which further makes t important for the candidate to have a very acute understanding of subjects. For example- a question can go like this:
Who coined the term 'sociology'?
Emmanuel- Joseph Sieyes
Auguste Comte
Karl Marx
Radcliffe Brown
Now when one is answering the aforementioned question, the last two answers are out of the question. This is called the process of elimination. Many times students may not know the exact answer but by eliminating the other options which are obviously wrong the student will be able to narrow down the answers coming close to answering correctly. Now the first two answers might seem close but the catch is they asked who is the one who coined the term, the father of sociology is Auguste Comte but the one who coined it in the year 1760, in an essay is Emmanuel- Joseph Sieyes. This is the attention to detail one has to go through while answering questions.
HCU and DSE also have a portion of their entire question paper based on passage-based MCQ's which requires a candidate to have a fair understanding of the topics and applying to them in real life or hypothetical contexts to understand how to answer them.
Suggestions for MA Sociology Aspirants
For anyone who is attempting to study sociology in their Masters here are a few ideas you can try implementing:
Start preparing early– Try to work through your undergraduate years and simultaneously practice for the entrance exams and understand sociology as s subject. Sociology is vast and takes a significant amount of time to understand so the earlier one begins to start preparing the better.
Understand the concepts– Rather than trying to find patterns based on question papers it becomes much easier if one familiarises themselves with the topics and everything that comes along with it. This not only increases your chance to succeed at the exam but also makes your core concepts clear
Figure out a schedule– A schedule and organisational skills always are important for any candidate to finish tasks within deadlines and thus enable them to cover more areas and leave ample time for revision at the end. This is key as most of the exams take place from February- June and one has to divide time between studying and attempting to sit for exams
Join forums or follow blogs that help you- Utilise your technology adequately, follow websites and blogs which has discussions, forums, notes and brief ideas about topics so that you can familiarise yourself with it. Lately, understand the University where you want to go and figure out if your thought process, University culture and ambience aligns with your needs and just try your best!
List of Books for MA Sociology Entrances
Refer IGNOU BA Sociology Books ( Selected Topics )
Future prospects
Sociology is an ever-evolving social science. For an individual, to major in sociology, they have a lot of scopes to work with think tanks, international organisations, government commissions and even academic research. All these areas require individuals to have a keen sense of understanding of social issues and also develop for themselves an analytical and sense of understanding t better equip themselves with skills that help them solve the issue. A Masters in sociology can open several avenues for you. One might proceed to do their PhD or in fact, be able to crack NET-JRP competitive exam securing a fellowship from the central government. One can also apply to universities abroad. Getting to work as research assistants and helping individuals to understand demographics and social structures better can be very useful for anyone who has pursued sociology. One can even apply to independent fellowships and show interest in working in a specific field as such. One can even join corporate jobs which enable people to carry out surveys and audience consumption. CSR is also a very viable option to be useful for a student having a Master's in sociology.