India is rich in minerals, fertile lands, rivers, deltas and many other resources including high demographic dividend, young minds of investment, agriculture and textiles as major income yielding resources of India.
So undoubtedly there must be the intervention of government in some way to boost the economy and for full utilization of these resources, where under such thoughtful circumstances government finally came up with this "SUBSIDY POLICY".
              The subsidy is a benefit given by the government to groups or individuals, usually in the form of-of a cash payment or a tax reduction. The subsidy is given to remove some type of burden and it is often considered to be in the overall interest of the public.The subsidy is very important for a welfare state and it is necessary for a country like India, which is still under the process of ongoing socio-economic development.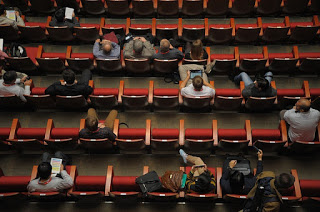 meeting
As we all knew now what subsidy is, let us know about the fact that,'Are subsidies solution to the problem or are they themselves a problem'.So, moving on to this, government through this subsidy aims at
1.Extending consumer services to be affordable to poor
.
2.Making foundation and extending their support for the private sector participation.
However, pilling up of subsidies over time consumes the scarce resources of which forces it to cut there other developmental and infrastructural allocation or other arises a fiscal or revenue deficit, wherein money is squeezed out of the economy which results in lower consumption or demand.It, in turn, hits the growth of the economy, which results in less collection of taxes, high subsidy burden to cover this low growth rate and further the burden of the interest rate on the borrowings to cover fiscal deficit.So, in short politically motivated or careless subsidies lower revenue for the government and high unproductive expenditure.
             But there are some of the subsidies which lead to distortions of India.They are
1.Indiscriminate use of Groundwater and Energy
              As India is agriculturally dependent country, it has to be taken into account and so government heavily gives subsidy on water and electricity. But due to some political intervention, these subsidy hasn't been utilized effectively.Where groundwater is extracted indiscriminately with this free electricity which leads to falling in underground water level,drying of wells, contamination of water and not making this subsidy to reach the poorest section of people.
              So, Upadhyay to rescue it government made plans under DeUpadhyayGram Jyoti Yojna where separate agriculture feeder will supply electricity only for few hours a day with an interest to reach everyone and was first implemented in Gujarat and got succeed.
2. Over usage of fertilizer
               Nutrient Balanced Subsidy with an idea of fixing subsidy as per nutrient[per KG] in the fertilized and leave the price determination to suppliers is introduced in 2010. But it has been misused and Urea is not included in it by some political compulsion and the subsidized price of Urea remained constant.This excessive use of Urea by Farmers resulting in bioaccumulation and soil degradation
               Apart from this manufacturer who is responsible to receive the subsidy and then transfer it to farmers are charging high prices and making farmers unaware of this subsidy.And also this subsidy and only been utilized by the rich sections of society and thus not reached to the poor people.
3.Railways
              Due to high rise in the Wholesale price index between 1993 and 2011, there has been the huge rise in the fares of sleeper class and second class travels.So government subsidized them in order to increase their revenue but railways did not make any initiative to improve quality and capacity of services and along with this it also increased the freight charges which resulted in fall in heavy demand and usage of freight services. Further, it ended up with the burden of subsidy on the public without any increase in revenue.
4.Finance to Agriculture
               A lot of subsidies is given to farmers for their pre and post-harvest loans and subvention of timely payment.But there are few problems where it does not reach every section of the society. They are,the subsidy loan is of high amount where poor people are unable to pay interest for such high amount and it accesses only to the rich.next, an extension of subsidy is concentrated only at last three months which is unable to meet priority sector targets and makes them difficult to reach the end of the loan.Further, the credit is targeted only in the periphery of urban areas or being diverted to nonagricultural use.
5.Inflation: There is a chance rising is in the price level due to over subsidy
 Solution-Direct transfer benefits
 DTB comes to rescue of government by providing multiple benefits
1.Fiscal Savings
            DTB will take care of expenditure of government and will curb expenditure bt 15% by looking at current leakages which were expected to reduce expenditure by 50000 crores.When DTB is implemented everything will be sold at market prices by the government. For E.g. Fair Price Shop owner will get PDS food in full central issue price plus margin kept by a state government. Then the question of giving away PDS commodities illegitimately doesn't arise.It will also eliminate intermediaries and reaches directly to beneficiaries which will hit the corruption. DTB will deregulate the industries by scrutinizing them and checking under proper guidance which will lead to an equilibrium of prices through open market operations and likely reduces inflation.Direct cash transfer is made in the order in increase the protein and nutrient intake of people.
           But there is a chance of misusing of these cahs transfer to some under illegal and addition purposes so selected the eldest women in order to transfer these payments and it will also empower women.
           Many programmes has also been introduced by government for the proper functioning of subsidy system which include, Government launched PAHAL scheme – pan India initiative for transfer of direct benefits for Liquefied Petroleum gas which will save up to 15000 crores by identifying fake beneficiaries Direct Cash Transfer is also being implemented for transfer of wages in MGNREGS scheme. It has resulted in the reduction in delayed and fake payments in relevant areas..
JAN DAN YOJNA, ADHAAR, MOBILE BASE AND INTERNET ACCESSIBILITY
             In order to run this DTB system smoothly, there must be JAM initiative which includes an opening of a bank account under Jan Dhan Yojana with the identification of achaar system and reaching it to every section of society with accessible internet and mobile services.This all will be developed into digital mobile or internet based cash transfer mechanism.
             Further, RBI has opted for differentiated banking by rolling out licenses for Payment and Small banks to reach out to rural areas mostly.Apart from this, in-principle licenses for Small Finance Banks have been granted to 10 entities.Apart from these initiatives, behavioral and technical remedies may be of immense use to control and target subsidies better.
              Subsidies are meant for poor people and they shall ensure equitable redistribution of the resource. Subsidies extended to rich are regressive Rationalization of subsidy regime will improve markets in India which will then attract more investment. This, in short, can turn the wheel of a virtuous economy which creates more employment and attacks poverty at its roots. So there must be proper initiatives as well to take care of the loopholes of the subsidies introduced by the government which will be beneficial to the growth of the economy.