short essay on Andhra and Telangana Tourism by uk times monthly newspaper
Andhra Pradesh and Telangana tourism are the one of famous place located in south India with many tourist places which make people joy and wonderful by seeing them. Now going into deep about Andhra Pradesh tourism main tourist places are Vizag beach, Vijayawada Durga temple and Nagarjuna Sagar,charminar and many other.
1.AHOBILAM: it is located in district Kurnool and know as the capital of demon king hiranyakashipu father of bhakta Prahalad, devotee of Sri Bhagwan Vishnu appeared here as Narashima and killed hiranya kashipu.it is only here Nava Narasimha are worshiped.
2.AMARAVATI: it is located in district Guntur, famous for Buddhist monuments on river Krishna.acharya Nagarjuna constructed here the largest stupa 2000years back.
3.ANNAVARAM: it is located in district east Godavari and famous for Sri Satyanarayana Swamy temple.
4.BASARA: Telangana tourism , it is located in district adillabad and it famous as the goddess of learning saraswati and it is the most famous place were people bring there child at there akshra basyam and worship goddess.
5.BHADRACHALAM: it is located in district khammmam. Famous for its temple sitaramachandra Swamy temple on Godavari river.
6.KALESHWARAM:  it is located in district Karimnagar .the confluence of river Godavari and pranhita .famous for its temple named mukateshwara Swamy temple and a rare temple dedicated to Sri Brahma.
7.KAWAL: it is located in district Adilabad.famous for its well-known wildlife sanctuary near normal.
8.KOLLERU LAKE: located in district west Godavari. A large sweet water lake and bird sanctuary is the famous place.
9.KONDAGATTU: located in district Karimnagar.a temple of Sri Anjaneya Swamy temple is located on hills, valleys.
10.MEDAK: it is located in district medak.famous as century old church and it is one of the best example of goethic architecture in the country.
also you write for us,share your ideas and knowledge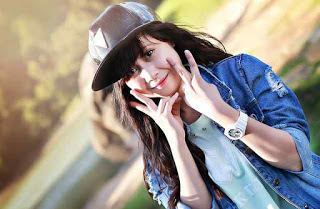 a girl like ap and Telangana places
11.NAGARJUNA SAGAR: it is located in district Nalgonda .famous for tallest masonry dam in the world on river Krishna and also famous for its wild life sanctuary.
12.SRIHARIKOTA: located in district Nellore.famous for a great satellite launching station.
13.TIRUMALA-TIRUPATI: located in district chitter .tirumala is the abode of Sri Venkateswara,popularly known as balaji.tirupati is located at the foothill of Tirumala hill.richest devasthan in India