As technology advances throughout time, the options for earning a degree continue to become a lot more accessible and cheaper. The wide-ranging options for receiving a degree online are also opening up new and unique opportunities for people around the world. If you would like to receive a degree in Psychology and would like to explore the online degree option, you've come to the right place! In the current times, Psychology as a career path has opened up a variety of potential opportunities in sectors such as education, business, health, social service, and so on.  This article is designed to help those who are interested in exploring an online degree option. It discusses how an online degree would be different from a traditional class, the benefits of an online degree, and also discusses the various options available.
Would an online degree be ideal for you?
While a traditional on-campus class and online class have various pros and cons and can be beneficial in their own ways, it mostly depends on the capabilities and educational background of the certain person. But regarding an online degree, various factors could determine if a non-traditional classroom would be more suitable for you.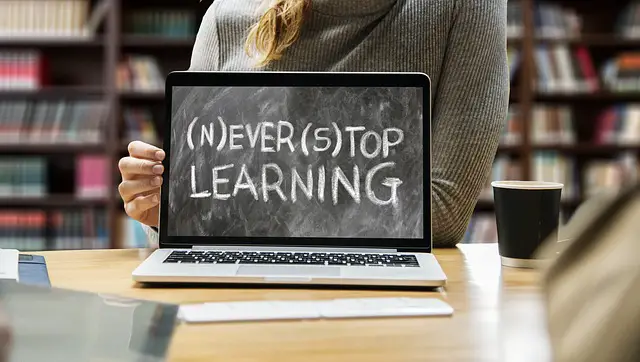 The advantages of an online degree would be first, self-direction and the extent of flexibility. This is since students in an online setting can establish and fulfill their own deadlines which allows them to be self-motivated. The flexibility of being able to go at your own pace to complete your coursework can help you achieve your intended goals and may help you find success with online learning. Furthermore, being able to attend classes at a more convenient time- either on the weekends or before or after work makes online classes a major benefactor. People with commitments like work or family wouldn't have to hustle back and forth like an on-campus class. Secondly, an online degree costs way less than a campus class! A lot of extra charges such as library fees, commuting costs, living and food costs would be cut down entirely. So, people looking for a psychology degree from a good college without having to pay the additional costs should opt for online learning. Lastly, the convenience of staying at home and receiving the same amount of knowledge from a good school helps students having to avoid relocating from their homes. Especially for people who find commuting difficult.
On the contrary, some disadvantages that could be aligned with an online degree would firstly, of course, be the lack of face-to-face interaction. Many courses rely heavily on video calls and real-time discussions online but the option of face-to-face interaction that a traditional classroom provides would be unavailable. Secondly, the wide range of options available on campus might be unavailable online. While it widely depends on the specific college and the options they make available, it should be noted that on-campus options would be of more variety.
What should be considered before choosing the online psychology degree path?
Check to see if the institution you opt for is accredited or not (officially recognized/ authorized). This will avoid discrepancies and will make sure the degree you receive is authentic.
Students are required to complete an internship along with these degrees so, it should be kept in mind that there will be a huge requirement to balance the workload of an online class and internship or professional work.
Online school will not be easier or less stressful than a traditional on-campus school as they all require the same amount of credits and other requirements.
Psychology degree comes in two variations BA (Bachelor of Arts) or BS (Bachelor of Science). While both degrees mostly contain the same information, the skill set that is developed can vary. Both degrees can prepare you for different fields like Research or education. So, these options should be thoroughly researched.
Psychology as a bachelor's degree is a great start for your career as it is a social science and they tend to be interdisciplinary. But there is a definite need for further education such as masters in the same field to professionally build your career path. To go further into your field to become a psychologist or a researcher, a doctorate might even be required.
Online Psychology Degree Options
Traditional colleges with an Online Degree Option
The most popular option that is usually chosen is an online degree option from any regular college. Harvard, Stanford, and every other top college have an online degree pathway that can be utilized for a self-motivated learning experience.
From any accredited college, refer to the official website and go through the multiple options that are available within the psychology department. Applying directly through the college's application portal along with test scores like SAT, legal documents, etc, will be required for your portfolio.
These colleges require general education courses no matter what the degree is and require a certain amount of credits and minimum gpa. Along with this, they provide a variety of options in terms of electives. Most colleges require you to complete around 120 credits both online and on campus. Due to this option being completely online, you can join a certain college from a different continent itself!
Educational Websites
Websites like Coursera make students' lives so much easier. The free website helps you filter out degrees in various colleges based on your interest and makes the process of learning a lot easier. There are various educational websites just like Coursera which help your online psychology degree path be convenient.
Signing up for the website itself is free. All you need to do is find a course you want a degree in through a website like Coursera, and register with the certain institution that is providing the online degree. Once your identification and documentation are recognized, they require a certain fee. Educational websites like these make the degree process simple and accessible.
Even with this option, a certain number of credits, requirements, electives, and internships would be needed to be fulfilled.
Other websites like Coursera would be Udemy, MasterClass, SkillShare, Alison, Khan Academy, and many more.
Read: Psychology Concepts Here
Completely Online Colleges
Recently, colleges that are only online have been becoming popular. They are different from traditional on-campus colleges that provide online courses as complete online colleges would have way more options available and it would have a lot more scope.
Online colleges aren't as popular as traditional on-campus colleges that provide online courses, so it should be noted to make sure the specific college is accredited.
The process of applying would be very similar to a regular college, i.e the online application portal located on the official website of the online college.
Is online psychology degree respected in the professional community?
No matter what, any degree option will be associated with a certain college/ university, so, of course receiving a degree from an accredited college is respectable! Especially with the recent conditions, online learning has become a  common learning path, so, the opportunities along with that have grown exponentially. More than the degree itself, the most crucial factor would be the knowledge and skill set that the person acquires. Moreover, most employers wouldn't even know if you attended the college online or on-campus as traditional colleges give out identical degrees for both options. Therefore, the stigma associated with a non-traditional class continues to wither, with online learning becoming a popular option now. Overall, an online degree from an accredited and respected university is no less than an on-campus degree, and if the person can maintain self-motivation, an online degree path would be the best option.