With the growing concerns for environmental degradation worldwide, we can feel the utmost need for a better environmental balance. Unfortunately, there are hundreds of instances of abuse, and only a little paid attention, and that too only when the local community protests. Usually, the conflict is seen as Environment v/s Development. We find that India is ranked 177 among 180 nations on the Environmental Performance Index 2018. In the contemporary world, numerous environmental movements launched against the developmental activities that have endangered our standard of living. Of course more than the leaders we need a common crowd to be engaged.
WHY DID WE FEEL TO BREAK OUT ENVIRONMENTAL MOVEMENTS?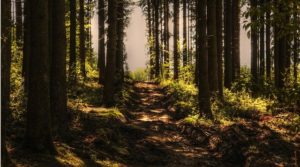 It is always argued that sustainable development is the promoter of a stable environment. We definitely cannot do without the development goals. The era of the devastation of resources and causing an imbalance in ecology was stated explicitly by the Britishers in our country. Exploitation by them was validated by proving 'our' Indian traditional values as vague and 'their' scientific values as logical. They argued to manage the forests scientifically and it went into a conflict between them and local masses. Major reasons for the emergence of environmental movements can include Control over natural resources, false developmental policies of the government, socioeconomic reasons and Environmental degradation/ destruction. Moreover, we can include the spread of awareness as one another and a big factor. In the Indian context, many movements have emerged after the 1970s and 1980s.
VARIOUS ENVIRONMENTAL MOVEMENTS CAN INCLUDE:
Chipko movement – It was a representative of a wide spectrum of conflicts in the 1970s and 1980s include conflicts over forests; conflicts about the large dams; conflicts about the social and environmental impacts of unregulated mining. The movement got this name as in Hindi "Chipko" means "to hug". People started hugging trees to protect them. Chipko movement is a drive that practised the Gandhian approaches of ahimsa that is nonviolence and Satyagraha. It was started in 1973 in Chamoli district of Uttrakhand and later Tehri Garhwal. Sunderlal Bahuguna, Gaura Devi and Chandi Prasad Bhatt were important leaders. Majorly it was against deforestation. Villagers especially women started the revolt. Then another major protest occurred in 1974 near Reni village where more than 200 trees were scheduled to be felled. Till 1980 we can witness the inclusion of more than 150 village demonstrations. Sunderlal Bahuguna took a 5000-kilometre Himalayan foot rally in 1981-83, spreading Chipko message to far With time it has become "Save Himalaya" movement. Also, Chandi Prasad Bhatt has bestowed the Ramon Magsaysay Award in 1982 and Sundarlal Bahuguna with Padma Vibhushan in 2009.
Narmada Bachao Andolan – It is the movement against the multipurpose dam project over Narmada river that would result in the displacement of local people and floods. The key reason is not providing proper rehabilitation and resettlement for the folks. The movement is led by Medha Patekar, Baba Ampte and Arundhati Roy. It is the most influential movement started in 1985. It supports two basic features of the Indian Constitution: the rights to life and livelihood. The dams force also destroys the inundation of forests. The long fight has resulted in the postponement of the work of the Sardar Sarovar dam project.
Silent Valley Movement – It was a drive against a hydro-electric project on the river Kunthipuzha that is tributary of Periyar River in Kerala state. When the Kerala Electricity Board announced plans to construct 240 Megawatt hydroelectric project it triggered a wave of protests. The significance of movement is that the same site is enclosed with many evergreen forests that are a home of numerous rare species of flora and fauna. There are many endemic species to the region. It is the first milestone in the Indian environmental history that brought national and international attention to the forests. In 1980, the M.G.K. Menon Committee set up also reviewed the plan. It urged to involve the Kerala Shastra Sahitya Parishad (KSSP) that was popular in Kerala during the 1970s and 80s for this as they scientific arguments and connection with a large number of people. After that we could also see the role of Prime Minister in any movement as the decision to deny permission to the project is credited to Indira Gandhi.
Tehri Dam Protest – On the account of hydroelectric project protest we can also include Tehri dam project. This is the key power-producing the project for Tehri near Uttrakhand. But instead of benefitting it is dangerous for the social life of people as it would destroy the delicate ecological system nearby. The Tehri Dam is the highest in India. One of the menaces is that it is situated on the Central Himalayan Seismic Gap. With an earthquake of high intensity, it would be destructed.
Bishnoi Movement – We can relate many instances where the sects of religion are used as tools to save humanity. Even these days religion plays a good role in promoting policies and programmes of the government in the various sector, for example, Namami Gange project to see river Ganga as our Goddess and save it. Bishnoi is a religious group which is based on 29 principles of Hinduism which is committed towards environment conservation. Jambaji Maharaj founded it in 1485. When in 1730 the maharaja of Jodhpur sent his soldiers to gather wood from Khejarli village the Bishnois protested in anguish and nearly 363 Bishnoi villagers were killed including Amrita Devi. It is due to sacred and piousness of Khejrali forest they hugged trees and lost their lives and Tree-Hugging has roots in this movement.
Jungle Bachao Andolan – We can find the roots of this movement from Bihar which later spread to Jharkhand and Odisha. Tribals have a great role in this. The government decided to substitute Sal forests with highly-priced Teak. Popularly this move was quoted as "Greed Game Political Populism" by many.
Navdanya Movement, 1982, Appiko Movement, Baliyayal movement and so on are other episodes that held authorities into controversies. 
Recent protests:
Delhi Protest against Deforestation – In June 2018 when the sun was scorching badly in the capital city of Delhi, people started their kind of Chipko movement. The order of felling nearly 14000 trees for the 'redevelopment' of South Delhi filled outrage in mobs. Nearly 1500 people gathered and hug trees while shouting out anti-government slogans in Sarojini Nagar. Deforestation in such a huge number is organizing a suicidal trap for the local people and market areas. People were shocked because we cannot even imagine cutting trees in a place where the Air Quality Index remains poor even in normal conditions. Further, in July, HC decided that no tree will be cut.
Aarey Forest Protests – Within the political and social dramas, we could see the other clash between common people and police. In October 2019, nearly 29 people were arrested with their crime being "protecting trees". Aarey is located adjacent to Sanjay Gandhi National Park, Mumbai. The site is important for Mumbai Metro Rail Corporation and the same 2500 trees were permitted to cut for construction. IPC's section 144 was also imposed in the area. Finally, SC interfered stating no more trees to be cut along with the release of activists.
What is common?
In every movement, the question is raised for the autocratic capitalist class who ignores people's social welfare. Right from the colonial period until now people have to fight for their social justice and sustainability. Even wrong decisions get approved in the name of development. We are not saying these protests have stopped every evil practice from the ground but these have made people conscious towards nature. After independence, when we became unaware of natural heritage protection these movements helped us to promote various acts related to the same.
Achievements and Challenges
Environmental movements are very prominent in defining the true meaning of democratic values. The forgotten principles by the authority are restored. The quality of governance has also improved with more decentralized decisions. The capability of these movements can be seen also in more tolerable and endurable development projects instead of resource-oriented only. The welfare of people is increased and their importance as a human resource took place after the outbreak of such movements. This is the best achievement that now local tribal and poor people get respect and value as human beings. However, due to other factors like poverty, unemployment, lack of education, corruption and peer pressure we can see the failing of realizations in people. More is the materialistic society, more is the greed. We should not say that vigorous attempts are failed but not accomplished. Due to dam projects masses still face dislodgement. The pollution in rivers is worse today than 2 decades ago. We catch every step of development but do not have solutions if anything is unsuccessful in; for example The Bhopal Gas Tragedy.
Climate Change:
The wealth and prosperous life that today's generation is leading have made them strangely selfish and self-centred. The major existential threat worldwide is the climate change due to negative impacts on both natural and social systems as stated by the Intergovernmental Panel on Climate Change (IPCC).  The alarming situation is a cause of human behaviours. The problem begins when the issues of the environment are only seen as school textbooks topics. The conflicts between political and social arenas often result in worsening the situation. Regarding the concepts more scientifically, the sociological perspective gets disappeared and social scientists hold a great responsibility in promoting the social side of the issues. The social appraisal and critique of the policies are necessary at every time. The decrease in the emission of Greenhouse Gases, concerns for the rising global temperature and pollution often demands public sociology. To state the critical aspects of climate change is a very prominent contribution of this discipline that will lead the coordination between economic and political systems.
The Global Environment
During the 1990s the focus of movements has shifted to the global issues that could only be resolved by international cooperation. Today world is facing climate change, global warming, ozone layer depletion, acid rain, etc. at a risky pace. Many summits have been called worldwide and it is the issue of great concern. These problems can never be dealt with national movements and protests. The basic rights of people including food, water and shelter are taken away either natural or anthropological.  Amazon forest fires then ongoing Australia Bushfire are alarms to wake us up for this cause. But unfortunately, the politics game gets a higher position at any cost.
Conclusion
It obvious that our leaders are serious about the planet they will inherit. According to Environmental Justice Atlas, and international database, India is one of the worst countries in case of environmental conflicts. Human concerns about the environment have a long history. There are a small but growing number of people becoming aware and responsible. While going through all movements it is cleared that an era of socialization towards nature has begun but folks are becoming fancier. They are forgetting the gravity of the situation and behaving irresponsibly. On the one side, Greta Thunberg is depressed for the wounds of mother earth but on the other side, political leaders are criticizing her by quoting her as Child. Till the environment justice is delivered one thing is crystal clear: EVERY COUNTRY MUST STAND FOR THE CAUSE.