Indian society is known for its unity in diversity, but it lacks equality in education, employment, and income based on caste and ethnicity.Despite India being economic country, the Indian government doesn't provide free education, as most of the schools were a private school, weaker sections could not able to afford higher education. As result, weaker section suffers from low educational attainment.  Even if they are able to afford, they are discriminated against the teachers and other students. For e.g. In Aurangabad college, 80% of Dalit students(weaker section) were made to sit outside the classroom in a primary school. In another study, a Dalit school teacher recalled, "we are asked to sit separately. Our copies were  not touched by the teachers." Teachers behavior often tends to humiliate weaker section students. Upper caste teachers tend to have low expectations from the weaker section students and consider them to be dull and uneducable.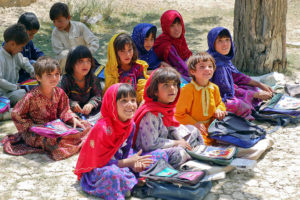 Since the weaker section peoples live in remote areas they are inaccessible. Even the schools are within walking distance for the students, it is not unusual for roads to become impassable during monsoon season.  Language poses another challenge for tribal education. Tribals normally speak local dialect rather than the main language of the state in which they reside, and tribal students feel alienated when the teachers are not well trained to communicate in their tribal dialects.
Measures to solve the educational problems.
The Indian government has started providing Scholarship and other forms of financial aid to reduce the cost of education.
Special schools and remedial tutoring increases college preparedness, and reserved quotas in competitive colleges and encouraging parents to educate their children, thereby reducing middle and secondary school dropout.
Reservations in government employment enhance returns to educate weaker sections.
Even primary education can substantially enhance the earning potential for weaker sections because they become eligible for lower level government jobs instead of relying on sporadically available manual labor in private sectors.
provision of free school uniforms for the poor students.
Part-time education is to be provided.
Social orthodoxies like are removed like co-education are growing
Maximum schools are there.
The Facilities in educational institutions are increasing to help the underprivileged and backward sections of the society are increased.
 nonformal education to the weaker sections.