About: University Grants Commission's National Entrance Test ( UGC NET Sociology)
University Grants Commission's National Entrance Test is an exam conducted by the NTA (National Testing Agency) for the position of Assistant Professors and Junior Research Fellowship in central universities of India. UGC NET exam was conducted by the Central Board of Secondary education (CBSE) till 2018. After 2018, NTA took it upon itself to conduct the exams. This examination is important as it is very prestigious and reputed as it is essential to teach at any government university within the country. Students who qualify for JRF also get a stipend of ₹25,000/- per month for two years and when the aspirant attains a PhD then the stipend increases to ₹28,000/- per month. The exam's main aim is to act as a sieve and assist candidates who want to build a career and future in research and lectureship within the academia of a specific field.
UGC NET Sociology: Exam Pattern
The UGC-NET exams feature two papers for all candidates, namely Paper 1 and Paper 2 which describe the pattern of the exam. The exam is conducted over an online mode and is a total of 3 hours. Both the papers are designed to test the aptitude of the candidate in the field of research and subject-specific academic prowess. Paper 1 deals with questions that are common for all candidates and in an MCQ format. There are a total of 50 questions each question for 2 marks and a total of 100 marks. Paper 2 on the other hand has 100 questions each correct answer giving 2 marks thus 200 marks in total. The total marks are 300. There is no negative marking in this exam and all questions are compulsory.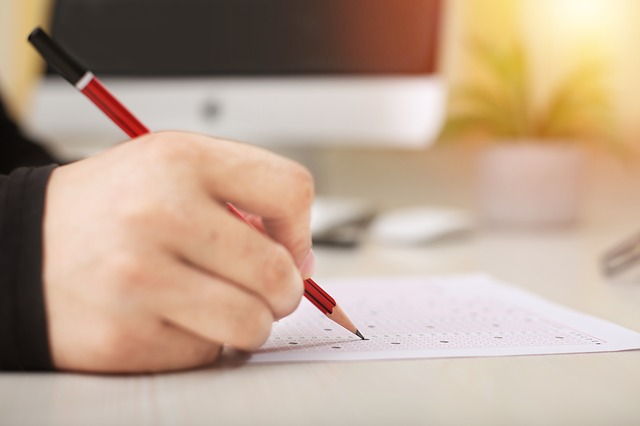 UGC NET Sociology Syllabus and Topics covered in Paper 1 and Paper 2
Paper one consists of questions that are designed in such a way a candidate's teaching, research, logical, and general awareness aptitude is put to test. The way to crack this paper and to ensure that one gets maximum marks and aces the paper is to get oneself adept at the paper pattern and make sure they go through the syllabus very well. The questions are only answerable if one is very well versed with the patterns of the questions and the subtopics these questions cover. There are several books that are available in the market where one can simply purchase them and practice how to answer these questions.
If one is aspiring to attain a lectureship in sociology as a subject then this section will discuss how one can prepare for the same by going through the points in this section. The second paper is subject-specific and the Paper 2 in this case delves into intricacies of sociology more in-depth and understand very subtopic very well to answer. One needs to be aware of topics like- sociological theory, research methodology and methods, basic sociological concepts and institutions, rural and urban transformation, state politics and development, economics and society, environment and society, family marriage and kinship, science technology, and society and cultural transformations.
Previous year questions and how to tackle difficult questions
One of the questions which came in one of the papers were:
Who has developed a variation of the 'life history' approach called 'literary folklorist'?
(1) Thomas and Znaniecki
(2) Dolby-Stahl
(3) Bertam
(4) Freeman
Explanation: The answer to this is Option 2 or Dolby- Stahl and this question again requires an aspirant to have adequate practice about the subjects concerned. An aspirant should be able to eliminate the answers by having a very keen understanding of the subject.  One of the primary works of Dolby-Stahl was the concept of 'folklorist'.. So it is more and more essential for an individual to have an adequate understanding of the subject and the key theories and concepts. A very big confusion most aspirants face is to differentiate between the terms 'founder' of a sociological thought or theory and someone who is labelled the 'father' of the same. For example- Alfred Schultz is the 'father of phenomenology' but the founder of phenomenology is Edmund Husserl. These become very specific answers and the aspirant needs to take care of what actually the question is asking.
One also needs to be very aware of international affairs to deal with questions like this:
What is the rank of India according to 2011 UNDP's Human Development Report out of 187 countries in the world in terms of 'Gender Inequality Index'?
(1) 100
(2) 132
(3) 145
(4) 157
Explanation: The answer is Option 2 and for that one needs to understand the reports from important international organisation, especially for the last two years like UNDP, UNESCO, UNDP and updates regarding Millenium Development Goals, as a subject.
UGC NET Sociology Book List
Ram Ahuja- Society in India
IGNOU NOTES (MA)
Y Singh- Modernisation of Indian Tradition
George Ritzer- Sociological Theory
Sociology: Themes and Perspectives: Haralmbos
UGC NET/JRF/SET Sociology: Paper II by K. Kautilya
UGC-NET/SET: Sociology (Paper II) by RPH Editorial Board
Topper's strategies to crack exam
There is absolutely no way in which one can predict which subtopic is of more importance than the fact that one can simply focus on all these aspects of the topics and especially keep up with the contemporary inputs. Data and statistics especially from the censuses and commissions are very important to answer any question relating to the Indian context. One should no solely rely on exam papers as a whole but also ensure to study extra readings as a candidate is evaluated at a Masters's level and it is expected to students to study books which they might have come across in their BA or MA years.
Also Read: How to Apply Sociology in Everyday Life
Some of the tips one can follow to crack the exam are as follows:
Go through the syllabus– Going through and making oneself adept with the syllabus is very important. Familiarising yourself with the basics and the topics covered through the papers are essential so one does not miss out on any important.
Study the topics from both MA and BA levels- This will give you an edge and understanding of certain subjects. Focus on the small details and focus on conceptual clarity rather than simply understanding or learning the names. If possible one should read the original texts as it will help the individual answer several questions which they might not find any other guide book or text book as such.
Analyse your weak points– When one is familiar with the content is obvious that there will be certain areas where one will need to work harder than the rest. It is important to recogise these topics and work on them harder than the rest. This will also ensure that one can have good time management skills so as to when to focus on when.
Practice previous year question papers– Practicing papers will ensure the aspirant to be familiar with the pattern and with the types of questions. Regular practice and mock tests will ensure one to work within the exam limit and to score better.