A journalist, by definition, is a person who writes news stories or a person who stands in front of the camera to disseminate the current affairs of a particular region. The nation is strengthened by challenging power and questioning authority, which is the basic role of the journalists in a democracy. One of the most important functions of journalism is to speak and seek the truth. They uncover the knowledge that the power has and the information or the news that the public has the right to know about. This news is something that the public needs to know that someone, somewhere in power doesn't want the public to know. Journalism is one of the important pieces of the democratic infrastructure. There are a lot of instances where news by a journalist has changed the whole scenario.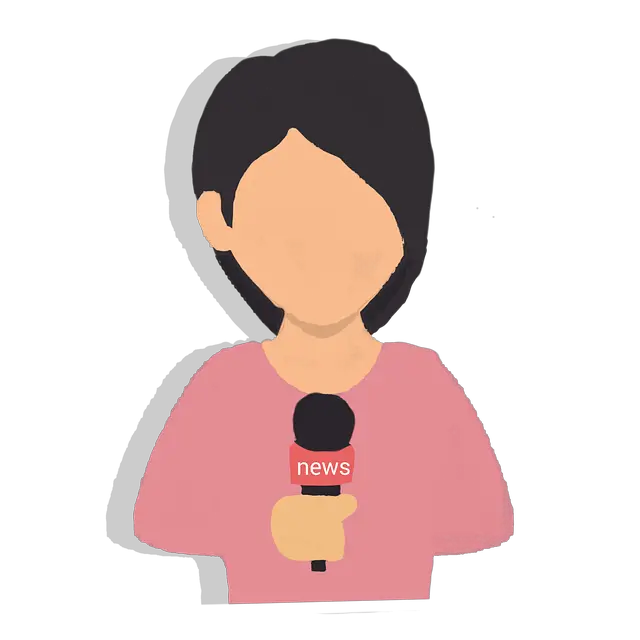 For example, Ashwini Sarin, a then reporter at Indian Express brought into the spotlight the family planning atrocities that were executed during the emergency period. He also bought a girl, Kamala, to show how easy it was to buy girl children in India, thus exposing the immoral actions happening here. After his reporting, the government started taking serious actions against human trafficking.
To be a journalist is a bigger responsibility because when people wake up, they are going to trust the information that journalists provide. This also involves the knowledge of the journalist, the quality of the news they convey, and the credibility of the news media. In this world of spreading journalism, listed below are a few of the journalists, from all over the world, who have been outstanding and extremely courageous in their field.
TOP 10 FAMOUS JOURNALIST AND THEIR CONTRIBUTIONS
1. Hunter S Thompson
Hunter S Thompson was an American Journalist and author. He also took photographs, did illustrations, took documentaries, and did almost everything he wished to do. Thompson was the creator of a genre called Gonzo Journalism which is a style of journalism that is written without claims of objectivity, often including the reporter as part of the story via a first-person narrative. This made him the counterculture icon. Even though he has had a number of run-ins with the law and the police when he was a young man, he was a great journalist who covered the best out of the sports events. In his adventurous life, he was also best known for "Fear and Loathing in Las Vegas", "Hell's Angels" and a lot more. After living all these adventures, Hunter S Thompson died at the age of 67 by shooting himself in the head.
2. Hu Shuli
Hu Shuli might be known as a great publisher, but she is also one of the best journalists in China. She is the co-founder of Caijing, a business magazine. Shuli was born in 1953 and brought up in a family of journalists and publishers. They were successful until the situations during the Cultural Revolutions turned them down. Shuli, with her hard work, earned a degree in Journalism from the People's University of China. She has always tried to extend the boundaries of the freedom given to the press people. Well known as "the most dangerous woman in China", she has been successful in the investigative field and has gone ahead publishing brave articles. Right from day one, she has been perfectly playing the role of a watchdog throughout.
3. Robert Fisk
Robert Fisk is a British journalist and author. Fisk was well known for his bravery, views, he provided a different angle to the stories that he covered. Robert Fisk completed his Ph.D. in Political science from Trinity College, Dublin, and kick-started his Journalism career as a Correspondent of The Times, London. He went ahead and courageously reported the news about the Lebanese Civil war, Iran-Iraq war, and also he was one of the few reporters to interview Osama Bin Laden, the Al-Qaeda Leader. He has always been behind the controversy. Fisk has also extendedly covered other wars like the Gulf war and Afghanistan war. He has also been awarded for the great coverage and the courage he had. He died in October month, 2020 due to a stroke.
4. Neil Budde
Budde was born in 1956 in Chicago. From launching a handwritten journal, Budde has grown to become the first among a few people to explore online news. He is the founder, editor, and publisher of the Wall Street Journal (Online). After getting a journalism major, Budde started experiencing work at various firms in various positions while getting himself an MBA from the University of Louisville. In 1993, he slowly started to develop ideas for the online journal. This process then involved team forming and he was given the seat of the editor during the launch in 1996. Later he was added as the publisher and his journal became famous all over the internet with 600,000 subscribers. He received awards as a business journalist and also for involving technology in journalism.
5. P Sainath
Palagummi Sainath is an Indian Journalist and author. He is the founder of PARI (People's Archives of Rural India), a collection of people's day to day lives from the rural area. Sainath was the former editor of rural affairs in The Hindu. He has written a number of articles on rural affairs, drought, poverty, socio-economic inequality, and a lot more. He has always shown interest in bringing the rural areas to the spotlight. PARI was initiated in the year 2011 and was brought into existence in 2014. Also, he is one among the few people to get the Ramon Magsaysay award. His book, "Everybody Loves a Good Drought" has been recently declared as Penguin Classic.
6. Veronica Guerin
Bringing a lot of crimes to light was something Veronica loved to do. She was an Irish crime reporter who wrote eye-catching front-page articles about criminals. Her career in journalism started in the year 1990 when she started writing for Sunday Business Post and Sunday Tribune. Later, in the year 1994, she started contributing as a crime reporter for the Sunday Independent. She received a lot of death threats during her career. But she never gave up on finding leads to the happening crimes. She was also awarded the International Press Freedom Award. She was killed by a Drug Lord in 1996.
7. Anna Politkovskaya
Anna was a Russian Journalist and Human Rights Activist. She was famously known for her political reporting during the Second Chechen War. Even though the violence was more, Anna did not give up on reporting war. She boldly accused people in authority and never hesitated to question them. She started her journalism career in 1993 as a reporter in Izvestia where she wrote about emergencies and accidents. It was Novaya Gazeta, a biweekly where her investigative journalism career began. Her books on Chechnya and life in Russia are very much popular. She was assassinated in her apartment lift in the year 2006.
8. Pavel Sheremet
Being internationally well known, Sheremet has been a perfect journalist right from day one. Shermet was a Russian and Ukrainian journalist. He was born Belurasian, later settled in Ukraine. His bold contribution to the questioning of authorities and supporting people slowly made him a target for death threats. He started his career as an anchor in a weekly business analysis program in 1994. Later he became the editor of the Belarusian newspaper, Belorusskaya Delovaya Gazeta. He was awarded the International Press Freedom Award in 1999. In 2016, he died in a car explosion which news mediums claim to be a planned murder.
9. Sucheta Dalal
Sucheta Dalal is an Indian Journalist and author. She has been a great contribution to the business journalism field for the past two decades. She is the founder of a weekly magazine called Moneylife. In the year 2006, she was awarded Padma Shri for her works. Her contribution towards journalism career started in the year 1998 when she joined as a financial editor in the "Times of India". Her best works include the writings based on the 1992 securities scam. She is one of the outstanding media persons in India.
10. Homai Vyarawalla
Being born into a Parsi family in Gujarat, Homai grew up in Mumbai. She is famously known as Dalda 13 which was her pseudonym. She completed her bachelor's degree in arts and was soon introduced to the art of photography through her boyfriend, Manekshaw Vyarawalla. She was more involved in street photography. Her growing passion for photography pushed her to struggle and get into the professional photography field at that time. Homai, finally published her first work in "The illustrated weekly of India" and "Bombay Chronicle". She covered many important events like Mahatma Gandhi's funeral procession and also photographed great political leaders. She retired from photography as soon as her husband passed away. She received Padma Vibhushan in the year 2011. A year after that, she died due to lung disease, in Gujarat.
People generally think that journalism was a male dominating career at the time of its birth and growth. But when the list is checked, women have contributed and are contributing a major part in this field. Journalists, through their works, have turned tables that have given both positive and negative results. But they have always strived towards that one motive, CHANGE.