10 Best colleges for Sociology in India!
Our connections with society start the day we born. Therefore, it is not very easy to study societal institutions. Sociology indeed is a dynamic field which is evolving every day. To promote, what Giddings says, "human adequacy", one needs to be logical and reasonable in their approach.
Here comes the role of an institution in escalating the skills of a student. Our hard work surpasses each hurdle in our path but 'what is the right path' is something which is being answered by our institution. From getting a good job, buying luxuries, raising a family, and creating a stable future, a college education is a benchmark. So, it is certainly very important to decide the best college for whatever course you are heading to. The initial step to start working towards our goals is the realization of our passion. A good institution makes us explore the various facets of our aspired field.
How to Choose a Good College
There are a few parameters that shouldn't be ignored. Primarily, one must rank their priorities according to their subject. Keep asking yourself a simple question that how does this institution make you able to get to your future destination. Don't forget to fetch details about the academic prestige of your college via various rankings available online. Rankings help us knowing about faculty and on-campus opportunities. The next step you could consider is the financial aspect. Explore placement and job opportunities through the placement cell of your college. Do not feel incompetent if you're not able to get into your dream college. Because there is always a way to grow, create your own opportunities, and encourage yourself. Rejection can be tough but it happens for a better option available right there.
Also Read: Top universities where you can study sociology
To make your work less hectic, here's a list of the 10 Top and Best colleges for Sociology in India
MIRANDA HOUSE, University of Delhi (Women College)
Miranda House has been ranked 1 in the NIRF ranking four times in a row. The department of Sociology was initiated in 1972 and it offers various courses related to the field.  The department is evolving impressively and for the past two years, Sociology is also being offered in the BA Programme course. Students are continuously scoring University ranks. Regular tutorials are scheduled for each subject to not only expand the horizon of the knowledge of the subject but enhance the "out of the books" practical application of theories. The department has prospered in research-based learning. The campus life is fantastic with amazing placement opportunities. In the year 2020, the students introduced their annual magazine 'social VIBGYOR' depicting variants of the society through the lens of their newly developed scope of Sociology.
FACULTY:
Dr Reema Bhatia –  A., M.Phil., PhD, Sociology, Delhi School of Economics
Avantika Bhargava –  M.A., M.Phil., Ph.D., Sociology
Dr Binu Sundas –  MA, M.Phil., PhD (JNU, New Delhi)
LADY SHRI RAM COLLEGE, University of Delhi ( Women College)
Lady Shri Ram College grabbed rank 2 in NIRF rankings 2020 and it has been known for its magnificent social sciences department. Department of Sociology was established in 1993. The focus primarily remains on integrated classroom learning, small interactive tutorial groups, and multi-faceted internal assessment. It offers a six-semester B.A.  Sociology honours course under CBCS system. From 2018-19, it also started offering Sociology in BA Programme with Political Science or Psychology as another discipline. The department bestows a 15 days field research work opportunity to every third-year student accompanied by two teachers for concept clarity. Sociology students are often considered for placements and the highest package could be up to 12-15 LPA.
FACULTY:
Dr Gopa Sabharwal –  Associate Professor
Dr Anjali Bhatia – Associate Professor
Ms Bhawana Sharma Jha –  Assistant Professor
HINDU COLLEGE, University of Delhi
With its robust and consistent academic achievements, Hindu College got rank 3 in NIRF rankings 2020. The department of Sociology was established in 1969 and since then the course has been encouraging students with a wide range of interactive learning and faculty expertise in the subject areas. Under the CBCS system, an honours course is being offered and along with it, the department organizes ample seminars, events, lectures, and workshops in active collaboration with the faculty. 'RITES', the Department fest is the high point of engaging students in myriad academic and extracurricular works. The ultimate aim of this rigorous training is to equip students with the best career options in the fields like public policy, HR, social work, journalism, government service and so. Placement cell is prominent in the growth of a student to get placements.
FACULTY:
Dr Achla P Tandon- A., M.Phil., PhD, Associate Professor
Dr Shalini Suryanaryan-  A., M.Phil., PhD, Associate Professor
Gitika De  –  M.A., M.Phil., Ph.D., Assistant Professor
LOYOLA COLLEGE, Chennai
One of the sublime colleges in India, Loyola College secured rank 6 in NIRF rankings. The college is far and wide known for its best placement recruitment process with reputed companies like Amazon, Wipro, etc. Students enjoy the best infrastructure equipped with the biggest library in the city and 24 hours on campus Wi-Fi facility. Faculty put extra efforts to give essence to every topic in our real social life settings.
FACULTY:
Dr M. Gautaman –   Head of the Department
Dr A. Thomas S.J. –   Assistant Professor
Dr A. Louie Albert S.J. –  Assistant Professor
XAVIER'S COLLEGE, Kolkata
To prepare its students for a bright future, St. Xavier's College endeavors to incorporate the most contemporary topics in the Sociology curriculum. The college has secured rank 7 in NIRF rankings. The department of sociology was initiated in 2001 and in such a short period, it can provide the best methodological and analytical teaching services along with impressive fieldwork skills.
FACULTY:
Dr Sarbani Bandyopadhyay (SB) (HOD) –   Assistant Professor
Dr Shoma Choudhury Lahiri (SC)  –  Assistant Professor
Prof. Moitreyee Sanyal (MS)  –  Assistant Professor
SRI VENKATESWARA COLLEGE, University of Delhi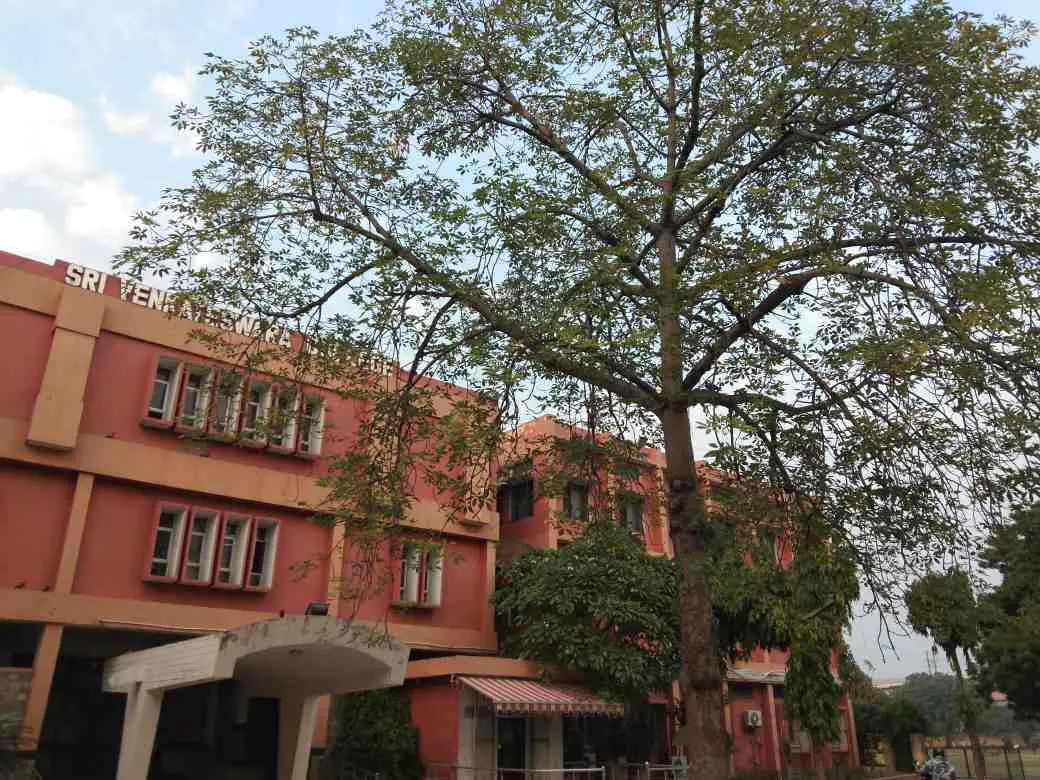 Sri Venkateswara College has secured All India rank 14 in NIRF rankings 2020 and accentuated diverse learning via various academic and extracurricular works. The college endows one of the best faculties enriching students to excel in any area they want to pursue in the future. High salaried placements, vibrant infrastructure, and ICT facilities are par excellence.
FACULTY:
Dr Geeta JayaramSodhi
Mr S.C.Mohapatra
Dr Abhijit Kundu
PSG COLLEGE OF ARTS AND SCIENCE, Coimbatore
The college has achieved rank 25 in NIRF rankings. The department of Sociology, initiated in 1976, provides a three-year graduation course with affordable facilities and instill in the student's qualities that make them use sociology practically rather than just academically. The faculty is well trained and focuses on social research having high civil services examination relevance. Students facing any sort of financial hurdle and looking for good placements would go for the institution.
FACULTY:
Dr Kavitha VRS –   HOD
Dr Selvakumari S –  Associate Professor
Ms Indhirapriyadharshini M – Associate Professor
JOSEPH'S COLLEGE, Tiruchirapalli
Securing rank 31 in NIRF rankings, St. Joseph's College prides itself on magnificent teaching. The Social Work Department started in 2005, stands for the development of a student inside out, carving them in their best possible form. There are many social work camps and tribal visits organized by the college with a vision to uphold human dignity and the spirit of equality, liberty, and social justice.
FACULTY:
Mr LT Akshay D Mandlik – HOD
Mr YJ Rajendra – Associate Professor
Mr D Kiran Jeevan – Associate Professor
MAITREYI COLLEGE, University of Delhi (Women College)
The Department was set up in 1976 and it offers BA Honors and BA Programme degree in Sociology. With its excellent teaching methods and campus life, it has got rank 35 in NIRF rankings. Students get equipped with 'sociological imagination' and to inculcate them with the practical applications of the discipline.
FACULTY:
Dr Mala K.Shankardass –  A., M.Phil., PhD
Dr (Mrs.) Anurita Jalan – A., M.Phil., PhD
Dr Gopi D.Tripathy – A., M.Phil., PhD
JESUS AND MARY COLLEGE, University of Delhi (Women college)
Along with Miranda House and Hindu College, it is one of the three colleges to provide a Sociology course in Delhi University and the department got established in 1971. The college stands at rank 37 in NIRF rankings. To make students able to think creatively, the curriculum is set in accord to have events, seminars, workshops along with diverse academic work. The annual department fest 'CARPE DIEM' is like a step forward to make students view every existing societal phenomenon through a sociological gaze. The faculty is the best part along with amazing placement opportunities.
FACULTY:
Dr Amrita Sastry –  MA, M.Phil, PhD (Sociology), JNU
Ms Nivedita Ghosh  –  MA, M. Phil and PhD from Delhi School of Economics
Dr Renny Thomas –  PhD (Sociology) from Jawaharlal Nehru University (JNU)
When choosing a college for your undergraduate studies it is of significant importance to consider the best options available but what is of greater importance is that even if you do not manage to get yourself the top-most ranked universities, it does not (in any possible way) mean that you are any less qualified or capable. If you have the passion, zeal, and dedication for the subject, go ahead with it. Life may not be a bed of roses but it is not always a path of thorns. The aforementioned details are a way to help you choose what is right for you. We wish you good luck with your future endeavours. Adios!