The UPSC, which is considered one of the toughest examinations in the world, is indeed not a cakewalk. But some persistence, dedication, and discipline can help one crack the exam. Almost every single UPSC aspirant goes through the success stories of toppers, their reading lists, their preparations as well as their experiences. Here is to make your job easier with a compilation of selected blogs of various UPSC toppers wherein they discuss their journeys and give suggestions to aspiring bureaucrats.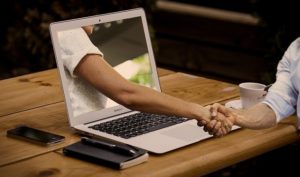 Gaurav Agarwal
Gaurav Agarwal (AIR 1,2013) talks about preparation for some of the trickiest concepts of Culture, Science and Technology, and Environment. He suggests one should by heart the dances, folk songs or the like because they are important too. He also gives this advice that one should not study a subject specifically but should read from a holistic approach. For Science and technology, one should not just go through the technologies available but should read every news from a technological perspective as well. He also shares the resources he used for his preparation for this part of the General Studies.
https://thesupermanreturns.wordpress.com/
Ira Singhal
Ira Singhal (AIR 1, 2015), in her blog, answers some of the most commonly asked questions regarding UPSC. These questions might have turned up in your minds as well. A few of the questions addressed in this blog include:
Are NCERTs compulsory? Can I skip them?
I am not able to crack Civil Services even after 2 attempts. Am I a loser?
I get distracted too easily and cannot disconnect from people and other hobbies. How do I make myself study for long hours?
Can you recommend books for the Hindi/non-English medium?
These questions might have struck you at some point in your preparation. So, check out this blog!
http://irasinghal.blogspot.com/2017/07/frequently-asked-problems-common.html?m=1
Tina Dabi
Tina Dabi (AIR 1, 2016) has a part of her blog dedicated to UPSC. Though there is only one post on it regarding the book list, it is worth it. She mentions a few books that must be read by every aspirant since they cover the basics of every topic. The books to be read for Polity, History, Geography, Economics, Environment and ecology, and Art and culture have been mentioned by her. She also writes that these books are only being suggested and that one can decide upon a book only when one knows the syllabus really well. She is also going to post on How to memorize and make notes, A possible daily routine of study and the importance of chilling.
https://tinadabi.in/upsc-corner
Anudeep Durishetty
Anudeep Durishetty (AIR 1, 2017), in his blog, talks about his experience during the Personality test (or the interview). He explains in his blog, every single thing that happened then. He also gives a lot of suggestions on how to tackle the interview by conveying about yourself properly and by giving qualitative answers. He suggests that engaging conversations with the Board will help and that there should be no inferiority complex lurking in one's heart. He also highlights how important Mock interviews are for boosting one's confidence as well as increasing experience. He also shares the material he used for his interview preparation in the end.
https://anudeepdurishetty.in/2019/01/
Abhijeet Sinha
Abhijeet Sinha (AIR 19, 2018), in this post, Yes, I too have failed, talks about his two attempts. The first one was in 2017 in which he couldn't make through the interview. He talks about how depressed he was and how badly he cried. An optimist by nature, he couldn't digest the fact that he couldn't crack the exam. He also writes about the psychology of sadness and grief. His blog also features many of his videos on the Prelims option elimination strategy, on Economics optional and on answer writing as well. Also, his post on answer writing is very detailed and will be of help to those struggling with it.
https://abhijeetsinhaupsc.wordpress.com/author/sinhaabhijeet93/
Prince Dhawan
Prince Dhawan (AIR 3,2011) writes in his blog about how the interview is not about knowledge but pertains to one's personality. He also emphasizes that being honest is more important than being smart in the interview. He highlights that one must be aware of why he wants to join the Civil Services. He also mentions that one's bio-data, as well as current affairs, are extremely important at this point in the examination. He also listed the books he read for this, the newspapers, websites as well some other books in general. He also discusses how one must be dressed and also gives many tips for the day of the interview.
https://princedhawan.wordpress.com/
Anu Kumari
Anu Kumari (AIR 2, 2017), in her blog, talks about Sociology Optional. She shares her friend, Akshat Kaushal's sociology notes for reference. She also gives information about her coaching for the optional paper. In the course of this blog, she discusses her strategy as well as shares her book list as well as other resources. She advises those taking the Sociology optional to incorporate current affairs in one's answers among much other advice she gives in the post. Check them out using the link provided.
https://anubhokar.wordpress.com/
Saumya Sharma
Saumya Sharma (AIR 9, 2017) talks about her experience in the Lal Bahadur Shastri National Academy of Administration (popularly called LBSNAA). She gives a brief of her first three weeks in the Academy and talks about how she feels like being there. And in another post, she also talks about Bharat Darshan which is for about 50 days. She mentions the names of the places she visited. She then writes the key takeaways she got from Bharat Darshan. In this very blog, under the section titled My UPSC Journey, she gives a lot of information about UPSC which, I believe, will surely be of help for everyone.
https://saumya711.wordpress.com/category/lbsnaa-diaries/
Tushar Gupta
Tushar Gupta (AIR 113, 2017) manages a page on Quora wherein he answers the questions of many UPSC aspirants. He shares his experience at SVPNPA which could be of use for IPS aspirants. He also answers questions like- How to practices maps, strategy for Mains preparation, preparation for Political science and International relations optional, Improvisation of writing skills, Timetable while preparing for UPSC, etc. One can reach out to him and get their queries answered by him through Quora.
https://www.quora.com/profile/Tushar-Gupta-38
Prateek Jain 
Prateek Jain (AIR 82, 2016), in his blog, talks about his strategy for Physics optional. He mentions a few of the resources he used during his preparation. He also addresses the Frequently Asked Questions. He highlights the importance of memory tricks and shares those that worked for him. He also writes about answer writing strategies that could possibly work and also provides his answer booklets of various test series. He also incorporates many sayings that those associated UPSC say. He also provides links to his notes for the General Studies papers as well.
https://iprateekjain.wordpress.com/
Mudit Jain
Mudit Jain (AIR 173, 2017), in his blog, covers a lot of information one needs to know about the UPSC. He discusses not only about things one is to be aware of but also stresses the psychological part of UPSC. His blog also features a lot of other toppers writing on various topics. Mudit Jain's blog is one destination that could be very heavy for every aspirant out there. He has taken the Civil Services Examination five times and one can expect the amount of knowledge he must be having about the exam and how well his posts can actually help us.
https://muditjainblog.wordpress.com/
Raju Mishra
Raju Mishra (AIR 65, 2014), in the post titled 'My Geography experience', explains with great detail his journey towards success in the optional. He provides the books he read, the coaching he took, how he covered current affairs in Geography, maps and answer writing as well as test series. He also gives his opinion on the coaching he had to take from Ms. Neetu Singh.
https://rajumishra65.wordpress.com/category/upsc/
Namita Sharma
Namita Sharma (AIR 145, 2018) gives an overview of her experience with UPSC. She writes about why she thinks she failed in her past 4 attempts and what she learned from 2017 mains which helped her prepare better for 2018 mains. She also mentions things that she learned from her last two attempts. She also mentions that she will be posting on her entire journey as well as the psychological ups and downs further.
https://namitasharmablog.wordpress.com/
Shreyas 
In this blog, Shreyas shares a few motivational videos that can be of help when one is feeling low about the preparation being insufficient or for having failed multiple times. He also provides the links of the strategies that many toppers who studied by themselves followed. He also provides links to those websites that give good study material for Current affairs. He also mentions the blogs of many UPSC toppers that will be of help for sure. This page, in fact, will help one muster up the courage and kindle the confidence one needs in order to face this examination.
https://shreyas22k.wordpress.com/
Abhishek Surana
Abhishek Surana (AIR 10, 2016) talks about preparation for the General Studies papers individually and at length. He gives the book lists for each paper and also shares his own notes. He also mentions other resources that will be of help. He also talks about interview preparation and mentions a few tips. He also shares a few articles and transcripts he has referred to. He discusses the GS-4 (about Ethics) in a very detailed way. He also features posts by other UPSC toppers.
And this ends our list of selected blogs that can help UPSC aspirants. I hope you check out all of them and find them useful. I wish you all the very best for all your future endeavors.
https://abhisheksurana.wordpress.com/2018/12/
---
Basic and Standard Books For UPSC Preparation