I was thinking of to write, an idea aroused within idea and it was a kind of intuition and revelation that," To create is nothing rather than to experience". So after convincing myself to be true to myself and world, and didn't have to create fake, but to share and express. Slowly like taking shower as water explores the whole body, my intuitions about my experience and those thoughts came back to me and lined up themselves for it's, the question of life and death! A whole human life! It started that I was in the situation to confront my past and those clocks of despair but, only this time it was in the form of good and in  craved way and satisfactory and the realization of that, I have thought the wrong thoughts in those days, and why one will, I think I don't know much but, I know myself a bit that, why I did!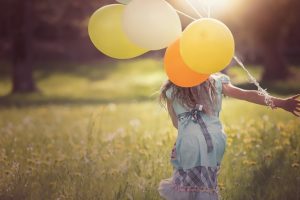 To do something great to share my experience with others, of those sick clocks through which I've and someone helped me not to skip my life and made me realize that, Anees," you are worth living,". And you shall live and achieve your goals and not make the choice which mostly the youth prefers of my age and a lot did. But, I shall say, they hadn't done the preferable thing, to share and express it to others and ask for help or just try to convince self through something, like I have led myself and got the escape in books and after weeks, I got that literature should be my future and it is now my passion and I'm studying sociology also to know and to help and I've tried through many ways to be nursing souls and I'm somehow working and struggling for it to communicate with people and to be intellectual and that can be called humanity.
Early today, I posted this on Facebook,
    Murder Of Trust
Its that we hear in childhood that doesn't trust anyone and don't take anything from anyone. But, I insist that I never got a drop of hemlock or a taste of venom, whenever I found a toffee on the roadside or someone gave me something like that and it was just palatable. From childhood, those chains of humanity got broken which are of the existential benefit in human society.
The so-called programming of children in their infancy, why, not to trust and not to let others in your life!
We all and everyone from the nearby to the far horizons and corners of the world, have heard always and had taught this and when we didn't trust, then we can't express and share and then we are those, who are unable to tell their miseries to someone even, the same elders and parents which gave birth to us and our problems got harsh and much destructive like termites eating out souls and brains and out of the psyche flows the intuitions which will be too sick and at night, we have to be dreamless and have nightmares, which I was having for about seven/eight months and my brothers helped me through a lot and its that due to some family problems in childhood we communicated with each other well as true friends and now I'm good, writing English like my own language as my folks used to speak Pustoo. Sometimes nowadays, my little brother asks me that with giggles on his soft childish cheeks that, madman! How are your relations with those sick intuitions, did those devils talk to you, still. About a year back I've a trauma of a friend died and in the same week, in front of me got to death, a lineman of about fifty from 11,000 volts shock, its that he fell down from pole and the electric charge found the way out through his head and, I can now paint the very same picture of his brain and skull in front of me and on the wall on the left and his whole body was just coal black and rusty hard like dry trunk.
Today I can confess that I actually regret only for the thoughts and ideas I've imagined about to commit suicide and I can really feel for other beings, who are in that sick condition of despair and having not the will to breath anymore. I really with my whole heart prefer to convince people, not to remind of hell or heaven and God for, at that time, you really didn't care for this, it sounds like myths. I try to gossip and converse and to make him/ her share.
When I got seated now to write, my fingers were hovering over the laptop keyboard and I can claim that, in the dim light of screen, they were as the bats out wandering in the dark without being struck to anything, moving forward to wonder at the choice of there will, writing for to tell the people that don't, please don't for once they have the taste of life as being alive then there is none another heaven. My mind was as the athlete providing me with the ideas and the gleams of past memories to make me write addictive and to tell that, don't for life is beautiful, and I can feel the hangover and the hard liquor of being alive flowing through my veins.
That's it for I can't and I don't have to, for it's that, to try much to convince someone about life and despair and hope and faith, I know I had the thoughts that, he/ she will never feel me and it will be just bluffing. And all that someone had said to convince me, the ideas and opinions, got left by me always as the downtrodden orphan children on the roadside, of those clocks of painful past.
This was the poem which I had wrote from the fragments of, after the realization of my misconceptions in the very first moments and then later uploaded it to a website to share my feelings and to express.
They Used To Call The Dead, "Neurotic Babe
As I am seated in my bed sick of warmth and skinny as cricket exhaling
Outside the piercing sun played with my skin harshly
I was with my brother to go to a place and to write his article
We've travelled under the sun for hours and I was feeble and breathless
Like the old grandma in her eighties without her vigour
There seated in the bed in front of my eyes came her last breaths
We are talking of a girl in my vicinity who kissed death happily
This is the tale I'm going to tell, about six months back
In those days I was in despair and sick wishing to leave
To kick the world for I was unable to bear what I was passing through
I was rolling in my bed sleepless for days and, then it was evening time
Mother had the knowledge that nowadays what I'm wishing to accomplish
She told me that son, I'm not going to say that I love you very much
Or what will happen to me without you, if you left me alone?
As I can clearly recollect from the whole of my life that, she lived for me
She had that bad life that I can't explain in words as what I was feeling
Just do one thing for me & it's not needed but, if you have the will
She told me the details and said about that girl who had achieved her goal
She was of my age and her family engaged her in her infancy
She was in love with it to get an education and fulfil her dreams
But, as it was impossible for they had from start chosen for her everything
As what they say, she got neurotic & was not on her own mostly
Mother told me that you have to go there and observe the situation
She had taken pesticides & was more than a dozen hours in an emergency ward
Breathing breathless & all within organs were mingled totally
I had not seen her before but, I got an eye on her alive picture
She was too much beautiful not to talk of and I can recall her red scarf
Those who are dominated can imagine the clocks of freedom!
There the wall was shouting these words and cried to tell me that don't!
As she left and I have heard to people that, she was torn in fragments within
She had lost everything and her self and taught me the lesson of my life!
I met her family and they were not having the guilt to lose an angel
I didn't have just a bit of clue that they were sad and feeling the loss
As I met her mother, she was saying that it was the will of God!
We can't do anything, it gave her to me & called her back home
At that time, something had happened to me and I'm not saying ill things
That I have the sight of her soul wandering & taught me the lesson of my life
I just learned there something that regrets after it was in my pockets
What the hell happened to me and I was thinking of to achieve?
It's that feeling, I can't express in words but I learned to live
Did you ever hear a joke like this that my mother gifted me my life back
It was not the second time that she did it but, always she is used to it
As I was the sick boy never accepted that how much I've got loved?
I'm far from her here in the turbulent city and I'm realizing this today
That's it and try to communicate and express and to share your feelings with walls or my best, the blank papers, which are in wait to get alive by the taste of words, I started to help myself through books and to write journals and now I think that I'm a Bohemian poet and writer and have read the literary masterpieces of about all over the world and I have got the passion which will provide me with the petrol to live alive for the whole of my life. And that's it for the third time that I want to stop myself from writing not much, I'm alive and a mother didn't lose her child!
---
Anees