Surrogate and Family View
The year 2016 witnessed several debating policies of the NDA government of which the proposed Surrogacy Bill has become the most controversial. The recent tweet of Karan Johar (on March 6) about his newly born (surrogate) twins became a hotly debated topic in the media as well. Does media and overhyped Bollywood capitalise on commercialisation of surrogacy? What was the immediate need for such a bill? Is surrogacy justified? Does the surrogate mother or the child faces any emotional or familial disturbances? These are some of the questions that I would like to answer through this paper.
The cabinet, on August 24, had cleared the draft surrogacy bill with the aim of making the process and legality of surrogacy in India more transparent. The need for surrogacy (regulation) bill came after India emerged as a surrogacy hub for couples and the increased number of cases reported on unethical practises. The Bill prohibits commercial surrogacy which includes stopping the foreigners from commissioning surrogacy in India, while making it illegitimate for single parents, gay couples and those in live-in relationship to go for surrogacy. Even though surrogacy has not become such an established practise in India, Bollywood celebrities such as Tusshar Kapoor, Shah Rukh and Gauri Khan, Aamir and Kiran Rao Khan, and Sohail and Seema Sachdeva Khan have all turned to surrogates to expand their families. This is probably the 'trend' that the Union Minister for External Affairs Sushma Swaraj was referring to when she said:
"what was started for convenience has become a luxury… Big celebrities who not only have one but two children, a son and a daughter, even then they went ahead with surrogacy" [Indian Express, Express Web Desk, March 6]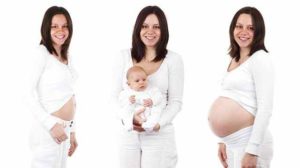 What motivates a woman to become a surrogate?
"when jayathi (a nurse at the clinic and an informal surrogacy broker) heard that I am getting the cutting (abortion) done because I can't afford to feed another child, she told me about surrogacy. She told me there is nothing immoral about it, so I agreed."
Naseem, (a thirty year old surrogate and mother of three-year-old boy), Anand (a surrogacy hostel), Gujarat, India.
Ragone (1994) emphasises social and cultural factors in her explanation of what motivates a woman to become surrogate. The pregnancy allows the women to work at home. She spends the cash on her husband and children to compensate them for the inconvenience to which her atypical pregnancy puts them. Although carrying a baby for someone else violates conventions about child bearing, surrogate represent their action as culturally appropriate, falling within the traditional roles of the nurturing mother. The surrogate creates motherhood and fatherhood for the intended parents by giving them the 'gift' of a child.
Surrogate motherhood is represented continually as the altruistic act of "giving the gift of life". The seminal work of Mauss (1935), anthropologists have written about how the giving of gifts functions in small scale societies to create ties of various sorts. When there are no formal economic and governmental institutions, gift exchange is essential to social integration. Gift-giving is similar to marriage in this regard, as the birth of legitimate children creates enduring kinship between individuals and groups. Levi Strauss (1970) connects Mauss's work on the 'gift' very closely with marriage and reproduction. He argues that by creating kinship bonds between groups, the gift of women in marriage (made necessary by incest taboo) underlies the creation of society and culture. It is intriguing that modern surrogacy combines these elements, the gift and reproduction of children, while emphatically excluding the surrogate from kinship and marriage. The ties that are emphasized (those between the intended mother and the surrogate) typically lapse after the child is handed over.