A country like India has always gone through a lot of difficult phases politically, financially and socially. Corruption is one of the social issues to consider, which is there for ages. India is rich in its culture and it is known for it around the world. But, it surely needs to develop a lot and become a developed country from developing the country.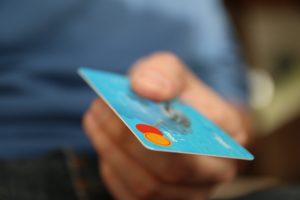 There is a saying, "money talks" and this is usually witnessed in India, be it a small household work or an important official work. It starts since a baby is in the womb. Most of the hospitals nowadays opt for 'c' section during delivery because it helps in getting more money even if it wasn't required. Not only that, for a child to get admission in a good school the parents have to go through a lot of struggle and corruption is even there in the selection process. These are some of the struggles that are faced by the general people and to add to the list there are umpteenth of them.
Exactly last year (9th November 2016), P.M Narendra Modi had taken an initiative by banning the Rs. 500 and 1000 notes because these were the notes, which were printed duplicate the most. It partially did work and many were caught during the submission period of old currency. But still, it has not finished and to imagine the same is like imagining the fairyland.
Recently government introduced the GST(Good and Service Tax), which is partially another initiative to help the industries to grow and flourish nicely in long term by making the tax rate same all over the country. This tax system includes two sections: CGST (Central Good and Service Tax) and SGST (State Good and Services Tax). According to experts wherever this taxation was introduced in the world they had faced certain troubles for few years and later things turned out to work well. Therefore, the same is expected to happen in our country as well.
Perhaps, there are small measures taken by the government in last few years, but the result cannot be seen instantly, but generally people especially the middle-class people are eager to see a positive outcome from all of these. But, to think about the word 'corruption' literally and its meaning, people have turned it worst. Indeed it is something illegal, but due to this in Kolkata, the under-aged children have stopped driving not only on main roads but even in small lanes of Kolkata as there were a lot of accident cases of under-aged children once.
But at times it turned out to be the opposite and due to which it cannot be supported. India ranked 80th in the Corruption Perception Index in 2020. In the rate India is going, it won't take time for the country to have a higher rank in corruption and one of the main reasons for the political games that are played. This can only stop when all people in the country are at least literate in the country and a country like India, which is known for its village culture, it is going to take a lot of time to educate the whole of the country for them to understand what is right and wrong for them.
Practically, it is very difficult to imagine India without corruption, because the country doesn't work with corruption. In fact, if we think about corruption then we corrupt a child since his/her childhood. If the child is sick and not willing to take medicine, then to make them have the medicine we bribe them by saying that if they take it we will gift them their favorite chocolate, there itself we are teaching the child about bribing, which is corruption. Hence, directly or indirectly everyone is corrupted in this world, not only India. People don't tend to understand the limitations of it, where they should control it and where they end up hurting other people. If people are given facilities and preference by equity then things may get better, but the planning needs to be really well to be executed.
Things without corruption would be good for middle and poor class people because everything would have been same for rich people and even them. The struggle would have been really hard for everyone because the competition would be tougher than it is now. Probably the greed of people would have been reduced or the jealousy among them might have increased leading to a lot of more unpleasant environment. Having no corruption doesn't mean that there will be peace in the country.  I too, do not support the thought of corruption, but it is something that cannot be stopped and even if it happens then it will take a lot of time. With corruption not being there, a lot of other things would have to change and a lot of other things also to balance situations, which may complicate things.
It is hard to imagine a country like this, but with this change and lot of other things would also change. The country might be peaceful or not, it is a skeptical thing to think about and difficult to sketch.