Read this article to learn about the powers, qualifications of the Judges, composition of the Supreme Court and Procedure for removal of  judges
The Powers of the Supreme Court
1.Original Jurisdiction: Cases that come directly to the supreme court are under its original jurisdiction and it settles disputes between Centre and State or Between States, Disputes concerning the election of the president and vice-president and the disputes arising out of the Implementation of Fundamental Rights.
2.Appellate Jurisdiction: It hears appeals against some decisions of the High Courts, the cases concerned to civil, criminal and Constitutional matters. The Certificate of the High Court is necessary for appeals relating to civil, criminal and Constitutional matters, Such certificates can be granted by the high courts on their own or on the request of the parties, In some criminal cases, the accused can directly appeal to the supreme court in case of death sentence or imprisonment of more than ten years.
3.Judicial Review: 
This court can review any judgment given by itself and also given the power to withdraw the case if it feels an important question of law is involved.
The Power of Judicial review is to decide the Constitutionality of the acts passed by the Legislatures.
The Objectives and advantages of Judicial review are:
To Maintain the Constitutional equilibrium between the center and the states.
To establish equilibrium between the legislature and the Executive.
To safeguard the Fundamental Rights of the Citizens.
4.Guardian of Fundamental Rights:
When the fundamental rights of citizens are violated either by the government or any individual, it protects the Fundamental rights of Citizens.
5.Guardian of the Constitution:
If the government passes any law against the constitution, the supreme court declares it unconstitutional.
6.Advisory Jurisdiction:
This Court gives legal advice to the president of India on matters of constitutional or legal importance.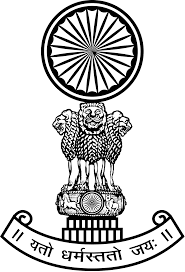 The Qualifications of the Judges
The Judges of the Supreme Court Should Possess the Following Qualifications:
They Should be Citizens of India.
They Should have Experienced for at least five years as judge of a High Court.
They Should Have Experience as Advocates in a Hign Court for not less than ten years.
They Should be distinguished jurists.
The Composition
The President of India appoints the Chief Justice and other judges Supreme court
At present there are twenty-five judges in the supreme court Besides the chief justice, President may appoint additional judges.
The President may consult the judges or chief justice of High Courts at the time of appointing the Chief Justice
Similarly, he may consult the Chief Justice while appointing Judges.
Procedure for removal judges of Supreme Court
The Judges of the Supreme Court may be removed from service on the grounds of Incapacity or Misbehaviour.
However, the allegations have to be proved separately both in the Lok Sabha and the Rajya Sabha.
The Proposal of Impeachment of the judges has to be approved in both houses with a two-thirds majority of members present and voted while a majority of members should attend in both houses.
Then only the President can remove the Judges.