Sociology Blog: How to Create and Write
In the world of the Internet, media, and technology, blog or blogging is a word that has become a part of our daily life conversations. With the growing popularity of social media, blogging has now reached new heights altogether. Today, a single-word search can lead you to unlimited blogs on every single thing you can think of. There are an unlimited number of blogs featuring indefinite niches. In this grand realm of blogs, academic blogs have significant existence of their own.
Whether you are a fresher, master's student, Ph.D. student, or a teacher, at some point you will find yourself stumbling across an academic blog. Blogs are secondary sources of information that provide help to understand something that the textbook couldn't teach. Subject-specific blogs help the readers greatly to do this. Today, we will talk about one such specific subject blog- Sociology Blogs.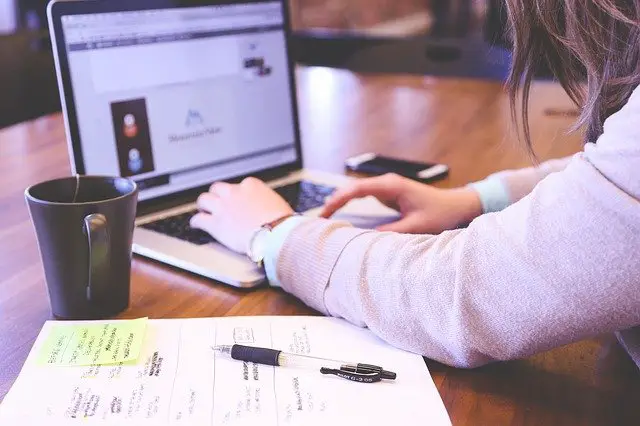 How to Create a Blog
Creating a blog is not a very easy task, but it is also not something undoable. There are a few steps that you need to follow to start one.
Step 1: Choose a name for your Blog
This is the most important part of starting a blog. You do not want a name that is too generic because this way Google will not respond to your name. You also do not want a name that people can't remember because it'll make it harder for them to remember your blog and revisit it or recommend it to others. Additionally, your blog name should reflect its purpose. Thus, take your time and think about the name, since it will be the identity of your blog, and the first thing anyone will ever know about it.
Step 2: Choose the website for creating your Blog
Once you have chosen the best name for the blog, the next step is to determine a website to launch your blog. Thanks to access to the Internet anyone can now create blogs for free! Some websites allow you to create your blog with minimum hassle and a great deal of assistance. You can check out the following websites and start your Sociology Blog today.
Step 3: Customize your Blog
Once you are done with the first two steps, it is now time for you to customize your blog. The website you chose will offer you free templates which you can select and then modify. The style of your blog will impact its reach and your audience. Your personalization and styling will also reflect the mood of your blog. Therefore, design your blog in a way that relates to your content and ambition.
Step 4: Get Going
You are all set! Start planning what and when you will post on your blog and start posting. Pro Tip: To increase the reach of your blog, make sure to prepare before you post. Create your content in advance to avoid any last-minute mishaps. Similarly, plan before you post. Fix your days and timings and stick to posting on a schedule.
How to set up your Sociology Blog
Welcome to the world of endless opportunities for running a Sociology Blog. Sociology in its most basic sense is the study of 'society'. It is to understand what happens around us and why it happens. When you're studying about society, there is no shortage of things to discuss. There are boundless possibilities to write and post about.
While this vastness gives blogs focusing on Sociology a great opportunity to flourish, it is also concerning because the content can get lost and replaced by common sense and hyper generalized assumptions. To avoid getting lost in the void of never-ending content, establish a niche for your blog. In order to jumpstart your journey of Sociological blogging, you can explore a few themes such as:
Offer Tips to study/understand Sociological Theories
If you're someone who is passionate about theory and academia, then you can have a blog where you post about the theoretical concepts of Sociology. Share tips and teach people Sociology and in return revise and sharpen your own sociological knowledge as well.
You should opt for a"Hardcore Sociology Blog", because you:
Are enthusiastic about sociological theory, concepts, and debates and understand them.
Enjoy the world of academia.
Want to teach Sociology in its academic sense.
Help fellow scholars of Sociology.
Classical and contemporary theories are not a cup of tea for everyone. Hence, if you understand the theories of Sociology well, then do not back down to share them with your audience.
Application of Sociology in Everyday life
What fun is studying if you cannot apply it or observe it in the world around you? Reading only theory with no application can be disheartening and boring. This is where Sociology excels. Everything studied in Sociology can be utilized to understand the way any society functions.
You should opt for an "Applied Sociology Blog", because you:
Want to get your nose out of the books and apply theory to reality.
Understand what's happening around you better.
Wish to elaborate on the 'whys' and the 'hows'. 
Decode the world.
Henceforth, if you are able to see and locate how concepts like caste, gender, patriarchy, capitalism, etc. operate in the real world, share it with other people through the medium of your blog.
Finding Sociology all around you
As a scholar of Sociology, you have apt knowledge and understanding of the subject. One of the first things students of sociology learn is to adapt to "sociological imagination". Being a sociologist, either as a beginner or a full-fledged one, allows you to look at the world differently.
You should opt for a "Reflective Sociology Blog", because you:
Find sociology everywhere you look.
Want to promote un-learning and re-learning as a process to expand your horizons of interpreting information.
Look at the world as an interconnected whole.
Desire to share your views and interpretation on different matters.
A reflective sociology blog can include interpretations or reviews of the things around us such as movies, literature, media, etc. Therefore, if you're someone who can locate multiple topics within the sociological debates then don't shy away from posting your reviews for others to unearth a new perspective.
Facilitating Sociology for preparation of UPSC
In India, the Civil Services Exam or commonly known as the UPSC Exam is a very big deal. Every year lakhs of aspirants apply for this exam. One of the most popular optional subject chosen by the candidates of UPSC is the subject of Sociology.
You should opt for a "UPSC Sociology Blog" because you:
If you want to help students coming from different streams who approach Sociology, then no amount of help is big or small. Thus, you can publish a blog whose sole purpose is to focus on the syllabus fixed by the UPSC for the Civil Services Exam.
Advantages of running a Sociology Blog
Having a blog will not only help your readers, but it will immensely help you as well. Let us focus on how running a Sociology Blog can help you as a scholar.
Constant Revision 
When you are running a blog, you will constantly revise what you already know. No matter what kind of Sociology blog you feature, you will constantly revolve around themes and concepts you are already familiar with. By operating a blog, without even scheduling, you will revise everything you know again and again which will eventually make you a better and more refined scholar of Sociology.
Learn more and Stay up to date
Administrating a blog needs a lot of effort and constant hard work. Irrespective of the niche you choose for your blog, you will have to research, read, and analyze daily. Your content will have to stand out in the crowd of blogs, therefore, you will have to stay aligned with current affairs and trends. Through these practices, you will educate yourself and learn something new each time you post on your Sociology blog.
Sharing Perspective
One of the best parts about having a Sociology blog is that you can think out loud. The purpose of starting a blog is to put your perspective out in the world. The more you share your perspective, the more you open yourself to learn, unlearn, and re-learn. Putting yourself out there in front of your audience also gives you a confidence boost.
Build a community
A Sociology blog will allow you to connect with people who share the same interests as you. Having mind-like people in one common platform formulates a safe community space. In this big broad world of the Internet, through the medium of your blog, you can have an online community where you can learn from each other regardless of where you study/studied, or come from.
Get Inspired – Top Sociology Blogs/ Websites in the World
Still, confused about how to start your Sociology blog? Then first do some research. Mentioned below and Top Five Sociology Blogs catering to different niches of Sociology. Check them for inspiration.
Sociology Group
Sociology Group is a youth-led virtual learning platform. A student of sociology can check the website to find academic resources such as sociology notes, assignment help, tips on how to write, etc. If you are new to the discipline of sociology, a lot of topics and concepts can seem overwhelming and confusing. Paying a visit to Sociology Group can help you clarify many of those doubts. The articles uploaded on this platform will help you to clarify your smallest and the biggest doubts alike. Moreover, as a student this website will also help you greatly in completing your assignments by providing you with tips, frameworks, and examples to quote. 
2. Everyday Sociology Blog
Everyday Sociology Blog enriches you to look at the world through a sociological lens. The content of the website deals with everything ranging from politics, religion, race, and inequality to pop culture. This blog is based in the United States; thus, some facts can vary in comparison to the Indian context.
3. The Sociological Life
The Sociological Life is a blog that makes you look at the world through the eyes of its author- Deborah Lupton. It is a space where you read about her perspectives and points of view on topics such as media, communication, culture, public health, etc. Going through the website you can also find her podcasts and published work.
4. Ways of Thinking
Ways of Thinking is the blog you visit when you want to take a deep dive into the world of sociology. This is purely an academic blog; whose main target audience is the teachers/professors of sociology. The author is a teacher himself and he shares how to teach sociology through his blog. Consider this blog as an elaborate lesson plan.
5. Creative Sociology
Creative Sociology is a blog page where you see the thoughts of the author- Todd Schoepflin- come to life. Through the medium of this blog, he shares his perspectives on fields of sociology, pedagogy, pop culture, musings, and absurdity. Going through the blog feels like having a conversation with the author where you both contemplate the world.
Also, Read; How to Apply Sociology in Everyday life