At some time in your student phase, you will have to do a Thesis or Dissertation, and for that, you will have to submit a research proposal. A Research Proposal in its most basic definition is a formally structured document that explains what, why, and how of your research. This document explains What you plan to research (your topic or theme of research), Why you are doing this research (justifying your research topic), and How you will do (your approach to complete the research). The purpose of a proposal is to convince other people apart from yourself that the work you're doing is suitable and feasible for your academic position.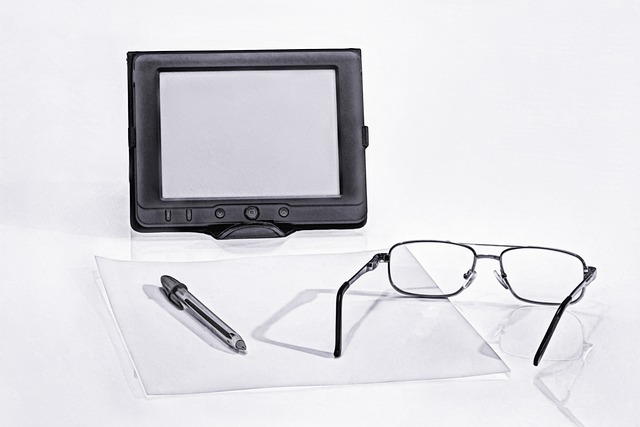 The process of writing a research proposal is lengthy and time-consuming. Your proposal will need constant edits as you keep taking your work forward and continue receiving feedback. Although, there is a structure or a template that needs to be followed. This article will guide you through this strenuous task. So, let's get to work!
Research Proposal: Example
[ Let us take a running example throughout the article so that we cover all the points. Let us assume that we are working on a dissertation that needs to study the relationship between Gender and Money. ]
Title
The Title is one of the first things the reader comes across. Your title should be crisp yet communicate all that you are trying to convey to the reader. In academia, a title gets even more weightage because in a sea of resources, sometimes your research project can get ignored because the title didn't speak for itself. Therefore, make sure that you brainstorm multiple title options and see which fits the best. Many times in academic writing we use two forms of titles: the Main Title and the Subtitle. If you think that you cannot justify your research using just a Title, you can add a subtitle which will then convey the rest of your explanation.
[ Explanation through an example: Our theme is "Gender and Money".
We can thus keep our title as: A study of "Gendered Money" in the Rural households of Delhi. ]
Insider's Info: If you are not confident about your title in your research proposal, then write "Tentative Title" in brackets and italic below your Title. In this way, your superiors (professor or supervisor) will know that you are still working on fixing the title.
Overview / Abstract
The overview, also known as abstract and/or introduction, is the first section that you write for your proposal. Your overview should be a single paragraph that explains to the reader what your whole research will be about. In a nutshell, you will use your abstract to present all the arguments that you will be taking in detail in your thesis or research. What you can do is introduce your theme a little along with your topic and the aim of your research. But beware and do not reveal all that you have in your pocket. Make sure to spend plenty of time writing your overview because it will be used to determine if your research is worth taking forward or reading.
Existing Literature
This is one of the most important parts of your research and proposal. It should be obvious that in such a huge universe of research, the topic chosen by you cannot be the first of its kind. Therefore, you have to locate your research in the arguments or themes which are already out there. To do so, what you have to do is read the existing literature on the same topic or theme as yours. Without reading the existing literature you cannot possibly form your arguments or start your research. But to write the portion of existing literature you have to be cautious. In the course of your dissertation, at some point either before or after you submit your proposal, you will be asked to submit a "Literature Review". Though it is very similar to existing literature, it is NOT the same.
Difference between "Literature Review" and "Existing Literature"
A literature review is a detailed essay that discusses all the material which is already out there regarding your topic. For a literature review, you will have to mention all the literature you have read and then explain how they benefit you in your field of research.
Whereas, an existing literature segment in your research proposal is the compact version of a literature review. It is a two to three-paragraph portion that locates your research topic in the larger argument. Here you need not reveal all your literature resources, but only mention the major ones which will be recurring literature throughout your research.
[ Explanation through an example: Now we know that our topic is: Our theme is "A study of "Gendered Money" in the Rural households of Delhi."
To find the existing literature on this topic you should find academic articles relating to the themes of money, gender, economy, income, etc. ]
Insider's Info: There is no limit when it comes to how much you read. You can read 2 articles or 20 articles for your research. The number doesn't matter, what matters is how you use those concepts and arguments in your own thesis.
Research Gap
As you read and gather knowledge on your topic, you will start forming your own views. This might lead you to two conclusions. First, there exists a lot of literature regarding the relationship between gender and money, but they are all lacking something. Second, in the bundle of existing literature, you can bring a fresh perspective. Both of these thoughts help you in formulating your research gap. A research gap is nothing but you justifying why you should continue with your research even when it has been discussed many times already. Quoting your research gap helps you make a place for yourself in the academic world.
[ Explanation through an example: Now we know that our topic is: Our theme is "A study of "Gendered Money" in the Rural households of Delhi."
Based on 1st Conclusion, you can say that the research gap you found was that most of the studies done on the theme of gendered money looked at the urban situation, and with your analysis of 'rural' households, you will fill the gap.
Based on 2nd Conclusion, you can say that all the existing literature is mostly written from the economic point of view, but through your research, you will try to bring a feminist viewpoint to the theme of gendered money. ]
Insider's Info: If you are unable to find a research gap for your dissertation, the best hack to fall back on is to say that all the research done up to this point have been based on western notions and social facts, but you will conduct research which holds in your localized reality.
Research Question / Hypothesis
Once you are sorted with your existing literature and have located your research gap, this section will be the easiest to tackle. A research question or hypothesis is nothing but a set of questions that you will try and answer throughout the course of your research. It is very crucial to include research questions in your proposal because this tells your superiors exactly what you plan to do. The number of questions you set for yourself can vary according to the time, resources, and finances you have. But we still recommend that you have at least three research questions stated in your proposal.
[ Explanation through an example: Now that we know what our topic is: our theme is "A study of "gendered money" in the rural households of Delhi."
Some of the research questions you can state can be,
Study the division for uses of wages, based on who earned it and where it is getting utilized. 
How gender relations also play a role within the household not only in the form of kinship but in the indirect form of economics as well.
How, even when we have the same currency signifying the meaning of money, it changes according to the source of who earned it.
How moral values and judgments are added to the money comes from different sources. ]
Insider's Info: If you are confused about your research question, you can look at the questions taken up by the other authors you studied and modify them according to your point of view. But we seriously recommend that the best way to do your research is by coming up with your research question on your own. Believe in yourself!
Research Methodology / Research Design
This part of the research proposal is about how you will conduct and complete your research. To understand better what research methodology is, we should first clarify the difference between methodology and method. Research Method is the technique used by you to conduct your research. A method includes the sources of collecting your data such as case studies, interviews, surveys, etc. On the other hand, Methodology is how you plan to apply your method. Your methodology determines how you execute various methods during the course of your dissertation.
Therefore, a research methodology, which is also known as research design, is where you tell your reader how you plan to do your research. You tell the step-by-step plan and then justify it. Your research methodology will inform your supervisor how you plan to use your research tools and methods.
[ Explanation through an example: Now we know that our topic is: Our theme is "A study of "Gendered Money" in the Rural households of Delhi."
Your methodology should explain where you are conducting the research and how. So for this research, your field will be rural Delhi. Explain why you chose to study rural households and not urban ones. Then comes the how, some of the methods you might want to opt for can be Interviews, Questionnaires, and/or Focused Group Discussions. Do not forget to mention your sample size, i.e., the number of people you plan to talk to. ]
Insider's Info: Make sure that you justify all the methods you plan to use. The more you provide your supervisor with a justification; the more serious and formal you come out to be in front of them. Also, when you write your why down, it is hard to forget the track and get derailed from the goal.
Timeline
This will not even be a section, but just 2 lines in your proposal where you will state the amount of time you plan to complete your dissertation and how you will utilize that time. This portion can also be included in your "Research Methodology" section. We have stated this as a separate subheading so that you do not miss out on this small but mighty aspect.
[ Explanation through an example: Now we know that our topic is: Our theme is "A study of "Gendered Money" in the Rural households of Delhi."
For this project, you can mention that you will be allocated 4 months, out of which 1 month will be utilized for fieldwork and the rest would be used for secondary research, compilation, and completion of the thesis. ]
Aim of the Research
The aim of the research is where you try to predict the result of your research. Your aim is what you wish to achieve at the end of this long process. This section also informs your supervisor how your research will be located in the ongoing larger argument corresponding to your selected topic/theme. Remember the research questions you set up for yourself earlier? This is the time when you envision answers to those questions.
[ Explanation through an example: Now we know that our topic is: Our theme is "A study of "Gendered Money" in the Rural households of Delhi."
You can present that through your research you will aim to find if the money which enters the household belongs equally to everyone, or does it get stratified and gendered in this realm. Through this research, you aim to present a fresh new perspective in the field of studies of gendered money. ]
Insider's Info: The aim you write right now is just a prediction or the expected outcome. Therefore, even if the result of your research is different in the end it doesn't matter.
Bibliography
The bibliography is the easiest and most sorted part of your proposal. It is nothing but a list of all the resources that you will study or already have studied for the completion of your research. This list will contain all the articles or essays mentioned by you in the existing literature section, and all the other things such as books, journal articles, reviews, news, etc.
The most basic format to write a bibliography is:
Author's Name with Surname mentioned first, then initials (Tiwari, E.)
Article's Title in single or double quotes ( ' ' or " " )
Journal Title in Italics (Like this)
Volume, issue number
Year of Publication in brackets
Pages
[ Explanation through an example: Now we know that our topic is: Our theme is "A study of "Gendered Money" in the Rural households of Delhi."
Example: Tichenor, Veronica Jaris (1999). "Status and income as gendered resources: The case of marital power". Journal of Marriage and Family. Pg 938-65 ]
Insider's Info: You do not number or bullet your bibliography. They should be arranged alphabetically based on the surname of the author.
Learn: Citation with Examples
Also Check: How to Write Dissertation
https://www.uh.edu/~lsong5/documents/