Public acts mean something that affects the whole population some way or the other. A decision that is taken by the government or a community head, which is later having an effect that is causing harm to everyone some way or the other.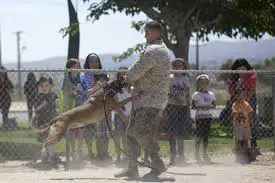 It is definitely not happening that anything that a community or government decides will satisfy each and everyone. Someone or the other will always be on the darker side. Mostly public acts are those acts that include all of the population and the decision is made, mostly for their long-term betterment. But, at times it ends up causing harm to a lot of people and a lot of things tend to change in case of people's approach and even in a system. There are even times when people do not agree to accept the change as they prefer things the way they are, which makes changes in the society to occur more difficult. When people are included in a decision, it either has a positive or a negative effect on each and everyone.
Let's look at some of the recent such changes that are important public acts:
The very recent of such act is the Goods and Service Tax (GST), which has been discussed for a long time and finally was implemented mid of this year. Though, experts say that it is a long-term planning, which will be better for the country for its economic growth and even in other ways too, for the country to grow. All the other countries, which follow the GST system, faced a little bit of crisis in a beginning couple of years but later it was settled and gave a good result. Currently, due to this a lot of people are many problems and finding this particular taxation system too complicated to understand. From the vegetable vendor to bug businessmen are facing various difficulties to deal with this and even the buyers are finding it hard to understand and most people do not like this system now.
The other public act that took place was last year, which is the demonetization and that was a huge one as everyone went through a weird type of financial trouble. People had to stand in ATM lines for hours to withdraw money. Not only that, people were asked to submit the old notes within a particular time, which also created a chaos.
Another such act that was passed by the government in 2010 was the Right to Education Act, where the government had made education compulsory for every child until 14 years of age. This was for the betterment of the country, but it caused problems to the farmers as they consider every family member as their working member for their fieldwork. There are people who send their children to school only because of the mid-day meal provided to them and it is still going on today. Instead of understanding the importance of education, they are more concern about the meal provided and there are cases where children don't stay after the meal provided to them. Girls are often stopped from going to school because of having no sanitation facility. Not only that, to educate the children there should be enough of people to teach and the schools should be made in a better condition. But, none of these things are taken care of properly.
We can't blame the government totally because a government can make the rule and provide the facilities, but to utilize the facility and obey the rule is the duty of the citizen. The problem of Indian people is that we expect everything to happen as soon as it is implemented but we ourselves won't do anything to let it happen.
There are many middle people to help common people to get the what government has asked for, but if they turn out to be not so helpful then the common people have to suffer a lot and eventually end up blaming the government.
Public acts are a decision taken after a lot of discussion and looking into all class of people too, but people don't tend to benefit from it always. It is not necessary for the calculation to be always right also. India has faced a lot of situation even before independence and has failed a lot many times also.  Yet, has always fought with it to benefit the country and believe it or not we people are on the main part for an act to happen properly or not. Hence, ultimately it is we who is helping the country to grow or fall apart.