pros and cons of online classes vs traditional classes
With education being the need of the hour as far as one's livelihood goes it is very essential for a curious soul to know which means he/she must use to attain their education so as to maximize not only their future prospects but even the quality of education they receive. There have been many attempts by both team's i.e. the (online as well as offline education) supporters both trying to advocate the benefits of their methods of teaching but these attempts have only resulted in more ambiguity in the field of education and the choice pertaining means of attaining knowledge.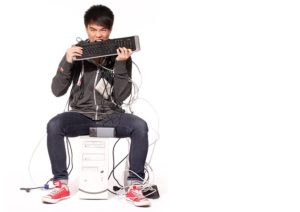 Let us analyze these methods in detail to draw a conclusion as to which method online or offline is the most convenient yet effective.
Online education
In technical terms, online education is "Online education is a virtual environment in which teachers and learners are separated by time and space."
Pros:
Facilitates learning and teaching in disadvantaged/isolated locations i.e. it can be omnipresent.
Quick, convenient and easily accessible.
Low cost of infrastructure and suitable for underdeveloped countries.
Safe and secure transfer of a wide variety of study material.
Access to competent and specialized teachers around the world.
Cons:
Changes in technology or lack of technological infrastructure (computers, internet connectivity, other peripherals, etc.
Lack of technical knowledge/operating skills.
The sense of distance between the teacher and student resulting in lack of seriousness.
Isolation of the student i.e.. lack of interaction/discussions.
Lack of confidence, extracurricular activities, and resolution of doubts.
Offline education (classroom or Traditional education)
Traditional/offline education refers to the reception of knowledge via a regular interaction of a teacher and student physically in a place, generally a classroom or any other place of study. It emphasizes the need for regular attendance and also helps in the overall personality development of the student.
Pros:
Interactive classrooms and open expression of opinions.
A prerequisite condition of attendance promoting punctuality.
Qualitative teaching with equal emphasis on values and morals
Emphasis on extracurricular activities and inculcating leadership skills.
Competitive testing and sense of healthy competition in the minds of students.
Cons:
Occasionally incompetent teaching faculty.
Occasional ignorance of providing practical knowledge.
A tendency of spoon feeding by teachers.
The possibility of conflicts and friction among students.
Susceptible to change in weather, political, social changes.
CONCLUSION
As we earlier discussed education being the need of the hour, there is hardly any importance given to the means of attaining it due t the general human tendency of giving importance to the 'destination' and not the 'journey' but on scrutinous examination of both the methods of education, we come to a conclusion that both of the methods with their pros and cons complement each other towards attaining the end goal which is providing education.
Hence, what matters more is the will to attain knowledge and the desire to study, rather than focusing on the means because it is one's caliber that decides his destiny, not his certifications.