Internships are a greater step towards the career you choose. They are best when you intern while studying. It is basically the process of working in a company or an organization for a period of time. They add up to your resume and help you improve an understanding of your field of studies. Internships are well structured to provide good work experience. You learn the work, do assignments that are given to you to practically apply what you have learned. Internships are the base of career choices, they help you integrate your knowledge and leave you with an idea of what your job is going to be like. They also help you explore your career options and professional interests. Internships tend to build contacts with professional persons and potential mentors.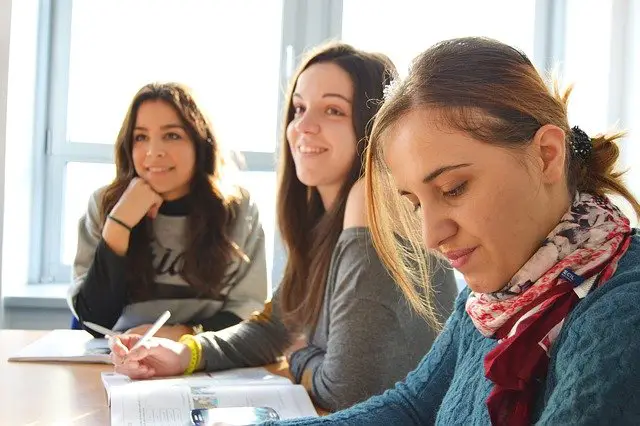 Why internships are important for sociology majors?
Sociology is more of a field study, so it is not possible to gain knowledge only by listening to lessons in the classroom. It is important to connect to the real world outside the classroom. Sociology internships help majors to acquire practical experience and concrete skills to react and handle a situation. Almost 50% of the internships end in job offers. That is also another reason why internships for sociology majors are important.
Read: What is the end goal of sociology?
Types of Internships for sociology majors:
Sociology is a wide field where students have multiple choices to choose from. And here are some of them:
Political Intern:
Political internships are generally provided by nonprofits and legislative offices. They help the officials with policies, legislation, and other works. Their work as an intern might also include attending the hearings held by the state and central government, making notes and briefings, drafting campaigns, and creating policy recommendations to specific sectors.
Developmental Intern
Developmental Interns tend to support the development of the organization that they choose to work with. Their main focus will be on helping the organization to raise funds and gain traction for the right causes. Discovering donors, raising money, and keeping track of the donations would be a part of their day to day work. They also maintain the database of loyal donors and regular donations.
Legal Intern
Legal interns are hired by law firms, non-profit organizations, or even by government agencies. Their day to day work includes attending client meetings, making briefings and organizing the case files. This type has more fieldwork and research to do. They allow the students to apply what they learned while they face a similar situation.
Research Intern
Being a research intern is very much respected in any field. It always adds up to your resume. There is always a lot to learn which is more than usual if you are researching. It helps you to understand how to collect, clean, and organize data for an analysis to be statistical. Through this internship, there are high chances of meeting intellectuals in the field and building contacts. The insights and interpretations of the researchers are a great help for other officials in the field.
Social Work Intern
Social work internship is a full and full field-based internship. The major gets to work with a non-profit organization as a full-time social work staff. The work requirements and schedules change according to the type of organization chosen. Other than fieldwork, basic responsibilities include taking notes and briefings, assisting the higher officials in office, and sometimes researching.
Other than these major internship roles, people can also choose to be a social media manager or a content creator for a particular organization. It always depends on the interests they have.
Variations in Internships and how to choose?
Before you choose to intern with an organization, it is important to know and choose what kind of internship it is.
Paid/Unpaid – Mostly the internships are unpaid. But some organizations choose to pay their interns a particular amount or provide a stipend.
Credit/No credit – There are very less chances that an organization does not help you gain credits. But it is better to double-check before starting the internship.
Full time/ Part-time – Full-time internships are mostly taken by people who intern after their graduation. Students who are interning while studying mostly choose part-time internships.
Skills and qualifications needed while you are looking for a Sociology Internship?
To make the internship more interesting and exciting, the student should always be on his/her toes with the following skills:
1. Adaptability
Adapting oneself to the condition and environment of the workplace and co-workers is the first skill an intern should acquire.
2. Time Management
Managing time and being punctual is the skill that will fetch great opportunities and make you credible.
3. Patience
There is always pressure in every workplace, and handling it patiently is the key to sustain the rest of the internship.
4. Curiosity
More than what is taught, what you want to learn is more important. So it is always great to be curious about learning new things through an internship.
5. Critical Thinking
It is not all the time interns are given a great responsibility and the power of decision making. But when that kind of situation comes, critical thinking plays a major role.
6. Receptiveness
Receiving feedbacks help you know your weakness, accept them and change yourself.
7. Technical Proficiency
Technology is everywhere around. So, it is better to know at least basic technicalities that would help you during your internship period.
8. Research and Analysis
As a new person to the field, one can be left with a lot of information, and your ability to process and analyze that information is a great skill that is appreciated always.
Responsibilities of an Intern:
There might be different fields of internships, but there are some common responsibilities that every intern has, and they are:
Research and know the clients or donors of the organization
Make connections with professionals
Organize the files
Making notes and briefs
Coming up with new ideas and planning best ways to implement them
Apply all that you learned in the professional setting
How to find an internship for sociology:
There are certain small steps involved in finding an internship.
Step 1: Know what your interest is.
Step 2: Collect information about what kind of internships that match your interests are provided.
Step 3: Talk to experienced people for suggestions.
Step 4: Choose where to intern with all the data you have.
Step 5: Visit the company or the organization with proper particulars and documents such as recommendations, resume, and cover letters.
Step 6: Join the organization.
Takeaways of an Internship:
An internship always teaches you things that your classrooms cannot. The knowledge that a person gains through practical work is always helpful. It teaches you to
Handle things professionally
Be productive and positive
Challenge yourself and think critically
Interact and communicate better
Document your work thus measuring your progress
Learn from your own experience and do the best
At the end, an internship becomes a great option to explore your interests and know what your future is. They provide a safe and wonderful space for sociology majors to learn new skills, explore options and reinvent themselves.
REFERENCES:
https://www.wayup.com/guide/top-10-skills-employers-want-intern/
https://www.wayup.com/guide/types-internships-sociology-majors/
https://sociology.la.psu.edu/undergraduate/internships
https://sociology.ucdavis.edu/undergraduate/awards-and-opportunities/internships