The Changing Dynamics of Work and Family
Over the last decade, family roles have consistently played an important role in determining the structure and functioning of the workspace. Reduction in gender-typed positions has led to a rapid spate of women struggling to maintain a work-life balance. It has also resulted in women taking up significant leadership roles leaving men to engage in household chores, destroying patriarchal setups within the family. Adding to this is the new age phenomenon of stay-at-home dads, where fathers have abandoned their professional lives in order to contribute to caregiving for their children. Pandemic induced changes in the workforce have been thoroughly researched, providing evidence on how the health crisis significantly impaired the operations of all workplaces, central and corporate. Senior employees were laid off, while women's employment increased in some areas and decreased in others. With consistent changes in the mode of operations, workplaces have thus now become completely different.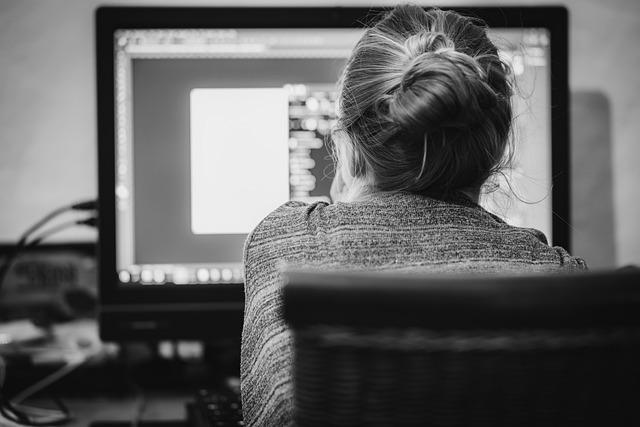 Work-Life Dilemma for Women
The past decade has seen a major shift in women's attitudes towards balancing their personal and professional lives. The wave towards gender equality introduced paid work for women and a decrease in wage discrimination. Household survey data collected in three countries, Egypt, Bangladesh and Ghana, by UN Women states that women's access to valued resources such as decent education and stable employment has led to modifications in the workplace. Of all attitudes analyzed, the United States holds the most liberal views about women in politics, familial roles and working motherhood. Even in developing countries like India, women are now aiming for professional fulfilment in addition to familial goals. However, the culture is such that working mothers are heavily demonized, labelling women as selfish for not being absolutely devoted to their families. According to a report by LiveMint, a significant number of working mothers in India are also providing full-time childcare and are suffering from severe emotional distress. Women all over Asia have tremendous opportunities to contribute to the economic sector, however, due to the collectivistic nature of Asian societies, women are coerced into maintaining the traditional duties of a homemaker. Even if women do step out in professional arenas, they face extreme discrimination in the workplace.
Struggles of a Working Woman
Sexual harassment is commonplace, and subtle sexist remarks run apparently in these offices. Women are burdened with providing childcare, and there exists a lack of reliable creches or other babysitting services in most places, especially in Indian offices. Falguni Nayar, CEO and founder of Nykaa spoke up on similar issues, stating that "When their [women's] personal commitment in terms of marriage or children goes up, everyone starts doubting if they will be staying committed to the business and that doubt is what makes many investors not really want to bet on the women." There are also several restrictions from family and spouse, eventually leading to frustration among women which makes it difficult for them to balance work and family.
Stay-At-Home Dads: A New Phenomenon
In the United States, dads now make up 17% of all stay-at-home parents. It has become less common for fathers to be the family's sole breadwinner. Instead, many fathers are now choosing to take the non-traditional route and provide childcare at home. This withdrawal from the workforce has led to women taking up more jobs, and has led to a shift in family roles. However, in a country like India, most stay-at-home dads are faced with patriarchal responsibilities where being an at-home entity is regarded as a violation of their manhood. The pandemic also pushed fathers into working from home and spending more time with family, eventually making them accustomed to a particular way of living that simultaneously promotes remote professional work as well as a fulfilled personal life. Amidst the pandemic, more fathers started working from home becoming the main caregiver of their children.Concentration of economic power thus went into the woman's hands, vesting them with agency and recognition for paid work that they wouldn't get otherwise. The UAE is also fast becoming home to a phenomenon of house husbands. In an interview with Friday magazine, Dubai father, Dinesh Gurnani asserted that it is terribly difficult to manage work life and household chores. He had been employed since 21 years of age and had been  in the workforce for 20 years. Yet he gave it all up to take care of his daughter. For Dinesh, being a stay-home dad has not been easy. "But this has given me a renewed perspective and newfound respect for all the women and men who have chosen this as a way of life", he said.
New-Age Parenting
While the phenomenon is popular in the global West, it needs time to warm up to South Asian audiences, especially in countries like Bangladesh and India. The normalization of stay-at-home fathers in the last few years has led to significant changes in the workplace. Women are now beginning to command authority in professional arenas and they are slipping into leadership positions that were once only available to men. Parental and generational attitudes are also changing with time, leading to both parents fulfilling multiple duties setting aside particular gender typed roles. In working class families, since the family needs multiple income sources, women are taking up reputed jobs while men are contributing to household chores in order to ease burnout and exhaustion.
The Covid Effect
Layoffs for Seniors
Not only did the pandemic bring women out of their homes into the workforce, it also permanently changed the concept of what it means to be an employee during an unprecedented health crisis. The pandemic has jolted the foundation of a workplace model that had been in place for a very long time, leading to changes in the employee's interpersonal lives as well. With access to a wider talent pool, remote learning opportunities and high flexibility, many young adults have joined the workforce. However, due to excessive digitization, older adults have started losing their jobs, leading to changes in family structures. For the first time in nearly fifty years, people older than 55 years of age have lost jobs at a higher rate than their younger peers, as stated by a report in AARP.
Women Employment in the Pandemic
The job losses have severely threatened the financial security of many working class families, leading to a curious case of women in the family stepping up to ensure economic stability. Traditional housewives and homemakers took up remote jobs such as teaching students or thrifting clothes in order to earn extra money. In most African countries, women led the fight against the virus. According to an article by Brookings, during the COVID-19 pandemic, women were again now on the front lines as first responders, health professionals, community volunteers, transport and logistics managers, scientists, and more.  In a bizarre way, the pandemic led to an increase in gender diversity in the workforce. However, it might have also had the opposite effect. During the pandemic, women's jobs were 1.8 times more vulnerable to economic crisis than men's jobs. According to World Bank data released in June 2020, India's female labour force participation rate fell to 20.3 per cent in 2020. This is not limited to South Asian countries. Women make up 39% of global employment but account for more than 54% of all job losses. This gender regressive scenario is based on the fact that Covid-19 increased the burden of unpaid care, such as domestic work and childcare. More often than not, this burden is carried by women, leading to a drop in women's employment.
Diversity & Inclusion
With Gen-Z and millennial workers making up a majority of the workforce, organization culture in both developed and developing countries is beginning to care deeply about inclusion in the workplace. There are specific hiring opportunities for those who belong to the marginalized population. LGBTQ+ employees are encouraged to express their identities, while other truly important demographic factors such as race, caste and immigrant status are kept in mind during the selection and placement of employees. This has led to increased diversity in the workplace with stronger innovation, democratic culture and a more engaged and satisfied workforce.
A positive shift towards the evolution of family roles has challenged gender stereotypes all over the world, eventually leading to alternative undercurrents in professional arenas. Familial roles all over the world are rooted in extreme patriarchy, which not only makes them antiquated for contemporary times but also subjects them to intense scrutiny for the purpose of erasing any form of discrimination. With both education and employment opportunities booming more than ever before, people are beginning to challenge these roles both in the workplace and in their everyday lives. Thus, there now exists a particular symbiotic relationship between family roles and workplace dynamics. While occupational prestige and income stability leads to greater flexibility in the family structure freeing partners to take up paid work as and when they choose to, a constricted and financially insecure working class is still struggling to draw the lines between their personal and professional lives. A fact that has been established for certain however, is that gender atypical roles are here to stay, both within the family and outside of it.
---
References
Aditya Mani Jha & Payel Majumdar Upreti. (2021, April 15). Women, labour and covid-19. Women, labour and Covid-19 – The Hindu BusinessLine. Retrieved May 16, 2022, from https://www.thehindubusinessline.com/blink/cover/women-labour-and-workforce-post-covid-19/article34323907.ece
Byanyima, W., & Kende-Robb, C. (2022, March 9). 5 ways women are driving Africa's transformation and contributing to a global reset. Brookings. Retrieved May 16, 2022, from https://www.brookings.edu/blog/africa-in-focus/2021/03/05/5-ways-women-are-driving-africas-transformation-and-contributing-to-a-global-reset/
Classicalycourt. (2021, May 7). More Dads are choosing to stay at home with their kids. will COVID-19 accelerate this trend? CNBC. Retrieved May 16, 2022, from https://www.cnbc.com/2021/05/07/stay-at-home-dads-were-on-the-rise-pre-pandemic-will-covid-accelerate-the-trend.html
Kabeer, N. (n.d.). Paid work, women's empowerment and inclusive growth: Transforming the structures of Constraint. UN Women – Headquarters. Retrieved May 16, 2022, from https://www.unwomen.org/en/digital-library/publications/2013/1/paid-work-womens-empowerment-and-inclusive-growth
Khaleel, Z. (2021, June 20). Stay-at-home dad in Dubai: Juggling House Chores and an Mba. Friday Magazine. Retrieved May 16, 2022, from https://fridaymagazine.ae/life-culture/people-profiles/stay-at-home-dad-in-dubai-juggling-house-chores-and-an-mba-1.2312315
Madgavkar, A., White, O., Krishnan, M., Mahajan, D., & Azcue, X. (2022, April 13). Covid-19 and gender equality: Countering the regressive effects. McKinsey & Company. Retrieved May 16, 2022, from https://www.mckinsey.com/featured-insights/future-of-work/covid-19-and-gender-equality-countering-the-regressive-effects
Malhotra, T. (2022, February 24). NYKAA's falguni nayar talks about why female founders get fewer investment opportunities. YourStory.com. Retrieved May 16, 2022, from https://yourstory.com/2022/02/nykaa-falguni-nayar-female-founders-fewer-investment-opportunities/amp
Mathur, N. (2020, September 10). Nearly 50% of India's working women more stressed due to pandemic: Linkedin. mint. Retrieved May 16, 2022, from https://www.livemint.com/companies/news/nearly-50-of-india-s-working-women-more-stressed-due-to-pandemic-linkedin-11599722943378.html
Terrell, K. (2020, October 21). Unemployment during pandemic takes toll on older workers. AARP. Retrieved May 16, 2022, from https://www.aarp.org/work/careers/pandemic-unemployment-older-workers/