The best sociology books to beginner 
A Dictionary of Sociology (very useful)
The Sociology Book (Big Ideas) 
HARALAMBOS & HOLBORN SOCIOLOGY: THEMES AND PERSPECTIVES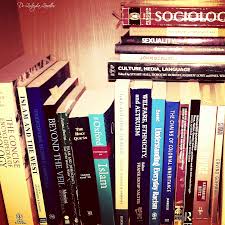 Scope and Subject Matter of Sociology as Profession and Knowledge
Sociology in its literal meaning is defined as a subject who studies the concepts, relating to society.
Sociology can be studied under the classification of the respective subject into the following categories.
Sociology in the Field of Knowledge
Sociology means to study society. Within this category, sociologists study the present position of the social problem, also its extent, and thereafter study its solution. If the solution is not the subject to study and analyze, then it may be the estimation of future condition; above described, all the studies are theoretical in nature.
They have experimented on a small society which is expected to react less when subjected it to social change. Surveys are done in order to collect such knowledge and also these surveys are done by students of this subject, trained to do such work with the required methodology. Sociology in the field of knowledge gives an individual, an idea of his role in the society, its importance; it's also taught and gives a brief overview of his importance, thus it provides an opportunity for an individual to improve himself and provide himself for the society, for his as well as for societies development.
Sociology in the Field of Profession
For the profession, sociology plays the following role to maintain discipline within society.
Teaching:- Teaching is the best profession where a sociologist can ever get employed, as a sociologist know which part of society needs which type of person with how much and with what qualification and abilities; moreover only a teacher knows the abilities of his students. Thus, a sociologist who may be a teacher will be a boon for society. They can train their students and thus, transmits knowledge to them, such knowledge which is their cultural heritage.
Research:- Research is very common in the profession of the sociologist as the data have a tendency to remain to change. Thus these researches are done in order to refresh the new data of growth or change.
Administration. A sociologist can perform a lot of administrative activities. They can be a good collector and other officers as the administration can be run only with the prior study and knowledge of the existing society. The facts cannot be copied neither they can be stolen from any particular society. An officer at an administrative level needs these facts to run his office in a decent manner. There are thousands of Sociologists which are employed in the following govt. agencies such as Ministry of local government, Population census commission, Pakistan Academy for rural development, Social welfare, and rural development. Other than the above agencies sociologists are also working in different international agencies.
---
Important Articles on Website
UPSC SOCIOLOGY OPTIONAL STRATEGY
READ ALL SOCIOLOGY BASIC CONCEPTS AND THEORIES HERE
How to Apply Sociology in Everyday life? – Explained with Real Examples