Documentaries are non-fiction movies based on reality which are often used to reveal uncommon, interesting and covers unknown areas. Most documentaries are on those stories that have been left or not given much attention by the mainstream media. Nowadays, mostly they are easily found on Netflix, Amazon Prime and Youtube. Watching Documentaries helps the person to understand and connect with the world in less than one hour, time limits are less than a movie which is the best part of documentaries.
Read: What is Documentary and its Types
Here are 5 must-watch documentaries that will motivate you and inspire you to do better in life.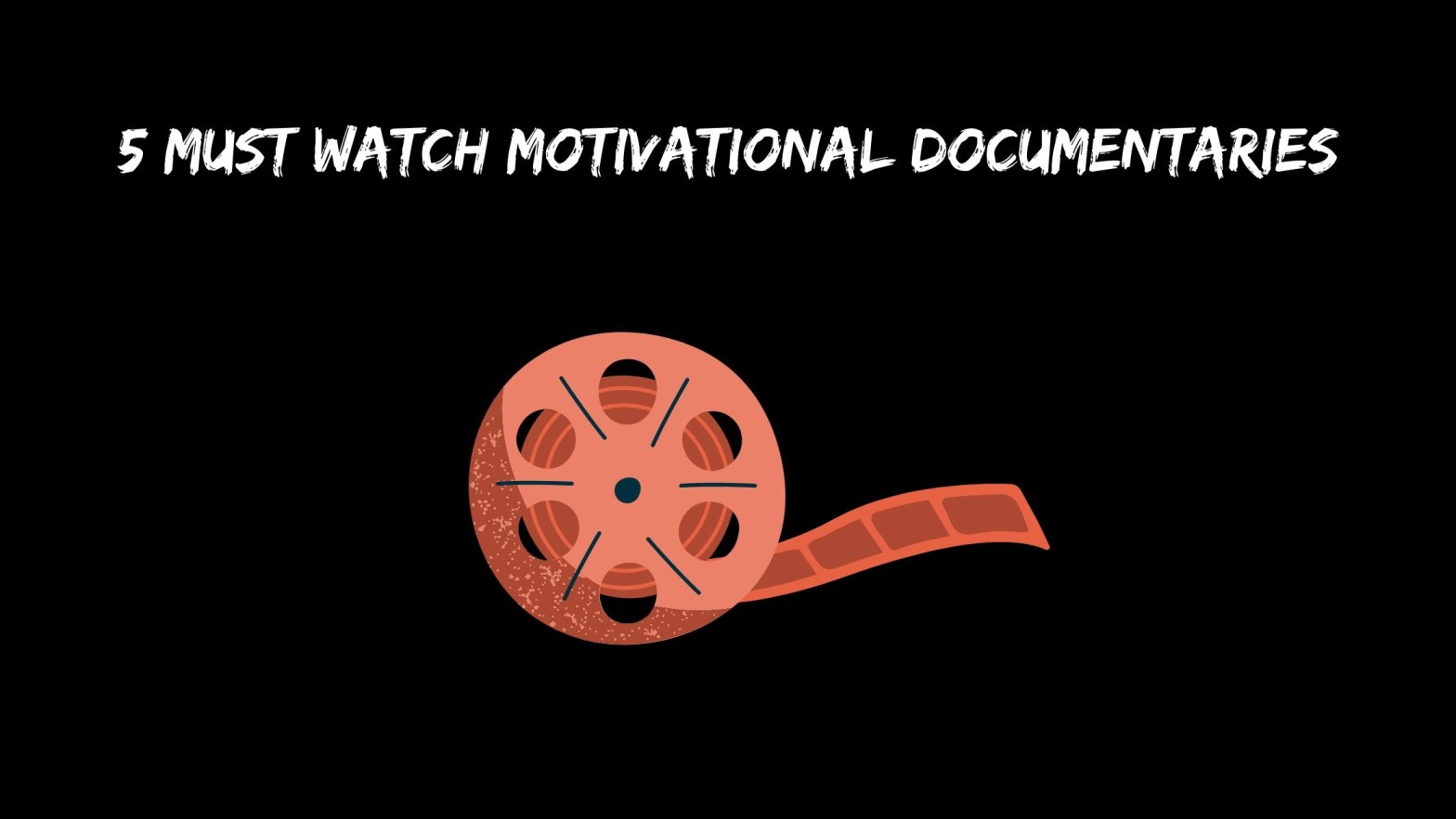 1. Becoming (2020) 
This documentary is based on a book written by Michelle Obama. As she says, ''I am from the south side of Chicago. That tells you as much about me as you need to know.'' She was from a typical working-class community. An amazing documentary based on the memoir of Michelle Obama directed and created by Nadia Hallgren. This documentary is all about her life journey from meeting to Obama to become the bravest First Lady of the United States of America.
The book already did wonders and became the bestseller by selling millions of copies. This documentary is all about being brave, bold and doing the right thing always. Michelle Obama inspires people to be educated, grounded, genuine and sometimes funny. This documentary is a must-watch if you are feeling down, unmotivated and finding inspiration to carry on with whatever you have to do in your life. Becoming will allow you to learn from the journey of Michelle Obama, there is so much nobody knew before. The documentary allows individuals to see how the world looks from the eyes of the First Lady of the United States. As in the trailer she says – ''It is totally me unplugged for the first time.''
2. Inside Bills Brain – Decoding Bill Gates
It's a three-part documentary created and directed by Daivs Guggenheim. This documentary hardly needs any kind of explanation with whom it is about. Everyone knows Bill Gates, co-founder of Microsoft, one of the richest men in the world, extremely generous philanthropist through the Bill and Melinda Gates Foundation. It has briefly shown Bill's interest in improving sanitation in developing countries, development of Omniprocessor and his search for climate change solutions.
The documentary is all about him and can inspire millions of people to excel in their field of work. It allows people to see life through Bill Gate's lens which is all about building unique ideas and executing them. The trailer reveals little about how his personality is when he is asked some questions and he replies too quickly. It's the best documentary for every kind of person to excel and learn about possibilities that a mind holds. As Bill Gates is known to be a multiprocessor. He says ''I don't want my brain to stop working''
3. The Boy Who Harnessed The Wind (2019)
This is a British film based on the memoir, directed by Chiwetel Ejiofor. A three-year-old boy is thrown out of the school he loves when his family can no longer afford the fees. He sneaks into the library and learns how to build a windmill to save his village from a famine. The documentary is based on triumph over hunger. It teaches how to survive the hard situations with determination on fixing a problem.
One of the very motivational dialogues from the documentary is – "Think of your dreams and ideas as tiny miracle machines inside you that no one can touch. The more faith you put into them, the bigger they get, until one day they'll rise up and take you with them."
4. He Named me Malala (2015)
It's an American Documentary directed by Daivs Guggenheim which presents a young Pakistani female activist named Malala Yousafzai who has been working for the rights of girls, especially the right to education from a very young age. She has been the youngest ever to receive the Nobel Peace Prize. The documentary gives a brief account of the time when she was shot by a Taliban gunman who was part of the organization's violent opposition to girl's education. The story of Malala also gives a little account of Ziauddin Yosafzai who is her father. He has played a keen role in fighting for the rights to education for every girl. The documentary showed that even in a patriarchal society, there are men who believe in equality between both the genders. He has become the best example of how a father should be in contemporary society as he has been Malala's friend, companion and comrade.
The documentary is very motivational as Malala has proved with bravery and right reasons, everything is easy to achieve. She says – ''I have the right to sing. I have the right to go to market. I have the right to speak up. will get my education — if it is at home, in school, or any place. They cannot stop me.''
5. Anne Frank's Diary
This documentary is a Japanese Anime Film directed by Akinori Nagaoka and written by Hachirō Konno, Roger Parbes. It's based on a famous book named ''The Diary of a Young Girl'' by Anne Frank. This diary was written from 1942 to 1944. It is a singular, moving look at World War II from a young girl's perspective. When she wrote those words, she did not know that her musings would become primary sources of information about life during holocaust.
The documentary is so awakening that it teaches one to have the courage to be yourself, to never give up on yourself, never stop improving and to survive even in the time when not surviving seems so easy.
A very famous motivational quote from the documentary by Anne Frank is – ''I don't want to have lived in vain like most people. I want to be useful or bring enjoyment to all people, even those I've never met. I want to go on living even after my death!''