The book 'Vivie's Secret' by Terry Lee Caruthers provides a grasping hold on the story that mainstreams the spontaneous statewide movement against the People's Republic of Hungary and its Soviet-imposed policies there. This debut book of the author chronicles the challenges faced by a young cat lover,  refugee, and  rescuer in the form of fiction. Vivie Babb, a dear friend of the author, mostly drives the perspective of the story under the character name Vivie Degirdro. A delicate art is required when bringing life to a real story through fiction and Terry mastered it enthusiastically.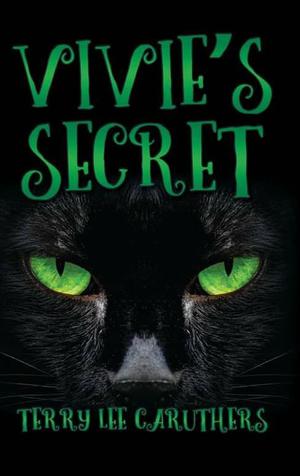 The main character, Vivie, grapples with every detail and experience she encountered, intricately looking at things that others might not ponder much on. The example can be seen where Mae, her sister, asks her to imagine if she could buy anything with diamonds, what would it be? Even though Vivie is immediately overcome by a feeling of nostalgia, wanting to have a chance of buying her old life back, she merely mentions that she had nothing in mind. This reflects how mature and realistic she was for her young age.
Norsk, the beloved cat of Vivie whom she was forced to leave behind in Budapest, haunts her as she flees from the advancing Soviet regime. The story follows this 12-year-old who faces obstacle after obstacle that seem determined to break her will. But the storyline will prove the strength of her character. The incidents that affirm this quality of Vivie can be seen in how even as a young child of just 12 summers, rather than complaining about her condition, she keeps it all to herself. During one extreme cold day when she unfortunately loses her mittens while getting off the train, her character becomes even more admirable to the audience.  Surprisingly, instead of mentioning it to her parents, she keeps it from them to not bring them more tension during the tough times. This quality of selfless behavior is depicted by Vivie throughout the plotline.
The pacing of this novel is easy, the atmosphere is gripping, and the plot is intriguing. Readers will be kept on the edge of their seats by the way the story is woven. From the start till the end, Caruthers' style of playing with words will grip your emotions empathetically. Examples of this can be taken from the scenes where Vivie's mother succumbs to an illness and later when Vivie's father sends her away with the McNabbs. Though the writing is clear and measured, and the story is interesting, the ferocity reflected in describing the brutal details encountered by refugees showcase the divergence that Terry offers her audience. Through all Vivie's struggles, one thing she carries in her heart is her kindness and will to do good for others. We see this in the scenes where Anders asks Vivie what she wants to be when she grows up; and even with all the ills creeping into her mind, she directly answers that she would want to teach. It is also evident in her visits to Mae, telling her aging sister the stories she had loved as a child. These examples are clear indications of how good-natured Vivie was as a human and hence the reason readers cannot stop themselves from liking her personality.
Despite suffering from terrible hunger, violence, tragedy, and loss, Vivie does not allow her difficult circumstances to define her. Further in the story, when misfortune separates the family, Vivie receives a packet sealed in butcher paper containing her family's secret. As she maneuvers through America, she must protect it. The pages will keep turning as Vivie's past is gradually exposed. In accordance with the establishing narrative, Vivie goes on to accomplish great things, obtaining doctorates and mastering the trap-neuter-release system for stray cats that saves their lives.
The story of Vivie is filled with unexplainable emotions. Her resilience portrays a well-developed character. For a young child to see her mother taking the last breath, while her father completely gives in to grief and hopelessness, and yet stand strong to hold the family together is the representation of a young woman who believed in caring and sharing the responsibility for her loved ones. Initially the story is fast-paced, reflective and astute. The latter scenes, as Vivie ventures towards adulthood, are slower paced, descriptive, and benevolent. This cat-centric story takes anyone reading it on a journey of suffering and uncertainty. Unlike most 12-year-old kids, Vivie put forth a representation of a kind, insightful youth who cares for everyone around her. These are qualities she carries into adulthood and that are reflected in her accomplishments. The amazing discovery of Vivie's secret just adds to the humbleness she had to offer—and most astonishingly it was true!
The love Vivie has for cats can be a symbolic representation of the most beautiful bonds that she developed amid severe hardships. This encouraged her to become a cat rescuer and all the way from her childhood, with the memory of Norsk, she went on to help many cats get spayed and adopted out.
Despite being fictionalized, the story will nonetheless give readers a sense of the strong, wise, and kind woman the real Vivie was. This book connects Terry with her beloved friend, her empathy for animals and inclination towards creating an engaging story. It is a novel that calls out immense emotions, delivers an intense history and touches the corners of mystery and love. A must read for every eager beaver and cat lover out there!
Get your copy of "Vivie's Secret" by Terry Lee Caruthers, a gripping debut novel that follows the story of a young cat lover and refugee facing adversity amid the Soviet-imposed policies in Hungary. With a well-developed character and a plot that will keep you on the edge of your seat, this book is a must-read for anyone who loves a good story of resilience and kindness.
Also Read: Terry Lee Caruthers Interview