Publishing an article or a research paper is a big deal for any individual. It comes with a lot of hard work and responsibility. The article introduces the significance of publishing your work in journals and also caters to the top 20 social sciences journals where you can publish your articles. It also highlights the overall ranking and other characteristics of the journals to help you select the best one for your work. Further, the article also mentions the process of publishing an article and tips to follow when you are publishing your first-ever article or research paper. The article acts as a guide and also introduces you to the ranking system of journals and helps you decide on selecting your publisher or journal for your work.
Every academic, writer, or researcher dreams of publishing their work in a reputable and renowned journal. Their work receives the validation and acknowledgement it deserves throughout the whole publication process. An article or paper that adds value to the discipline in which it was published also contributes new theories, discoveries, or perceptions. Publication of articles or research papers in journals is an entirely different experience. It plays a significant role in the advancement of an individual's career since it brings them a lot of exposure and prestige.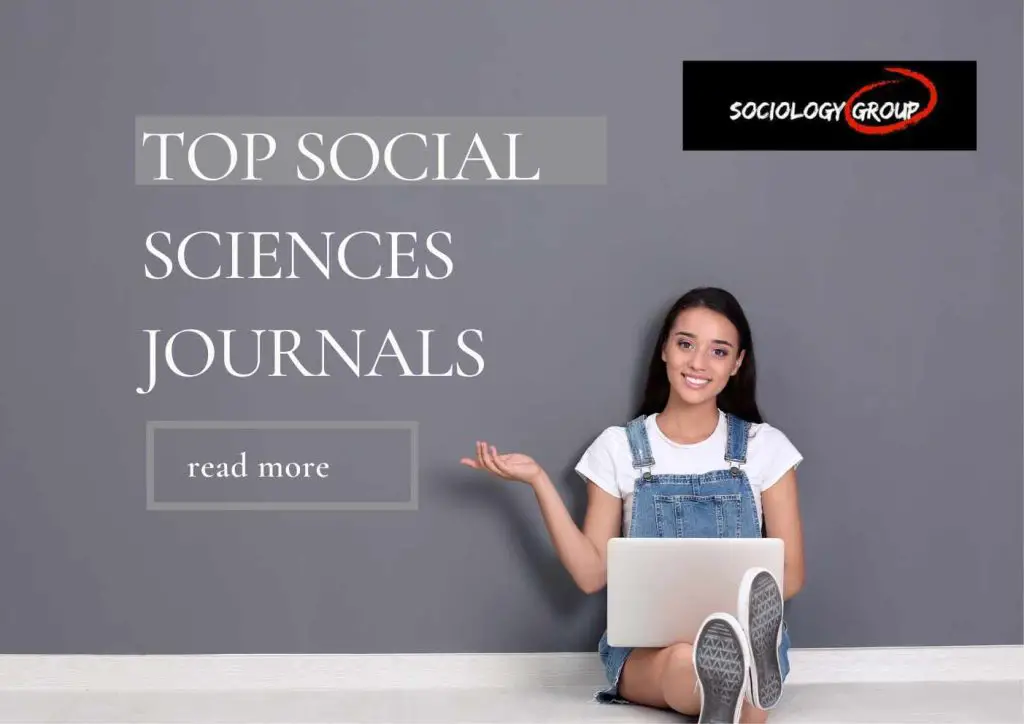 Let's take a look at the importance and significance of publishing articles and research papers in journals –
It hones your research and analysis skills as well as your writing skills. The whole process of publishing in the journal lets you know the plus points and drawbacks of your writing that are highlighted by the peer-review process. It gives you scope for improvement and impacts your future work and upcoming projects.
The publication brings an experience that will help your career in future. It will also help you to connect more with your discipline. The entire process will also increase your engagement in your subject and area of work.
Publishing articles and research papers in journals will give you an out-of-classroom experience and break the conventional way of interacting with professors and colleagues. You will get to interact with several individuals to understand your topic, engage in several debates and discussions with peers and communicate with people who are in that particular field. All of this will add value to your work.
Moreover, it enhances the professionalism of your work and gives it a sense of accountability. Further, it is important to note that by publishing your articles, you will also increase the significance of your resume as well as make your profile look even better from the standpoint of recruiters and other academics.
There are various journals out there which publish articles and research papers in various disciplines. Social Sciences is one of them. There are several journals and publishers out there that invite submissions of manuscripts but you must also be alert while selecting a journal for publishing your work.
Here is the list of top 20 Social Sciences Journals where you can publish research papers-
American Sociological Review –
Scope: The American Sociological Review is a peer-reviewed journal founded in 1936. SAGE Publishing publishes a bimonthly edition of this journal. Their articles are the most cited and referred to in social science research papers. It publishes original sociological research. It focuses on theoretical and empirical studies that can result in a deeper understanding of social functions and happenings and significant methodological advances.
Rank- As the principal journal of the American Sociological Association, American Sociological Review is ranked 195 on the list of top journals worldwide. Its h-index score is 208.
Nature Climate Change Journal-
Scope: The Nature Climate Change Review is another peer-reviewed social science journal that allows you to submit your articles for publication. It started in 2011. Nature Publishing Group is the publisher of the journal. It is a monthly journal that focuses on environmental science and its related developments. The journal covers all aspects of nature-related articles and research papers that emphasise topics like global warming, plastic consumption, endangered species, climate change, etc. Along with publishing ultimate and original research papers and articles, the journal also provides space for an open-to-all online discussion forum for experts in the field to raise their opinions.
Rank- It is overall ranked 184 among other journals. Its h-index is 211.
Review of Educational Research Journal –
Scope: SAGE Publications started publishing the Review of Educational Research Journal in 1931 on behalf of the American Educational Research Association. This journal publishes high-quality, peer-reviewed articles covering all aspects of educational research, and focuses on the state of education. You can find the guidelines for submitting and publishing articles on the journal's website. Besides information pertinent to schools and colleges, the journal also includes training and education information from the corporate world. The journal has published significant work on parent-child relationships and child emotional development.
Rank- The overall rank of the journal is 148, and its h-index is 163.
The Social Science Journal-
Scope: It is the official journal of the Western Social Science Association (WSSA) and received its charter in 1963. It was originally published as the Rocky Mountain Social Science Journal and then changed to its current name in 1976. The journal is published by Elsevier Publications. The paramount objective of the journal is to publish literary work in the field of social sciences. There is also information in the journal on multi-disciplinary subjects, scholarships, research paper guidelines, and other topics relevant to social science. It welcomes contributions from all social science fields that shed reasonable insights into the progress of social science. In addition, the journal has a Research Notes section that supports academic research. The journal has an established book review section that reflects the diversity of the WSSA's academic and intellectual interests.
Rank- Its current h-index rank is 43 and the overall rank of the journal is 12836
The Asia Pacific Journal of Public Administration-
Scope: The Asia Pacific Journal of Public Administration was started in 1979 and is published by Taylor & Francis. The journal focuses on the study of public policy, governance, management, administration, functioning, and regulation across Asian and Pacific Ocean countries. It compares and contrasts different modules implemented by various countries for growth and development and emphasizes the need to enhance the planning and regulatory systems for the betterment of the citizens. It publishes a wide range of articles that are peer-reviewed and also meet the quality requirements of the journal.
Rank- Its rank globally is 12006 and it is one of the most cited journals. Its h-index is 16.
Journal of Personality and Social Psychology-
Scope: The Journal of Personality and Social Psychology was first published in 1965. It is published by the American Psychological Association. Besides psychology-related topics, it also covers topics like social psychology, behavioural science, and other phenomena such as motivation, health, and culture. It is a monthly peer-reviewed journal that also sends invitations for the publication of research articles and papers in related and suitable fields. The journal publishes highly researched work, followed by supporting data and evidence to prove the theoretical knowledge. The data-supported results help put the theories into practice.
Rank – It ranks 425 among all the other journals and has an h-index of 392.
Social Sciences in China Journal –
Scope: The Social Sciences in China Press founded a peer-reviewed quarterly in 1980 called the Social Sciences in China Journal. The journal is the first to be published in English on mainland China and has a strong focus on China-related issues. It is published by Taylor & Francis. The journal aims to provide advancement and development for the social studies disciplines. Articles are translated from the Zhongguo Shehui Kexue Journal or requested for special issues. By analyzing new trends and achievements and promoting new realms, SIC projects new horizons in Chinese academics. It bridges the gap between social sciences researchers and readers worldwide by introducing the latest developments in Chinese social sciences to a foreign audience. The journal helps readers around the globe connect with and understand the complex social issues in China. With its increasing international influence, it is an invaluable resource for China studies, especially in the social sciences.
Rank – its overall rank is 21526 and the h-index is 13.
Journal of Organisational Behaviour –
Scope-The journal was published in the year 1980 by John Wiley and Sons. The journal examines various practices followed by companies worldwide in terms of organizational behaviour. A variety of aspects of organizational behaviour are carefully studied and emphasized in the journal. It includes personality, stress, time management, expectations, career aspirations, leadership skills, job satisfaction, and work-life balance. The journal accepts research papers and articles that focus on multiple inter-organisational issues and concepts. It also sheds some light on some of the methodologies that can be used to understand and resolve the problems. The speciality of the journal is that it provides well-researched and peer-reviewed articles across various levels, like individual, group, and organizational levels.
Rank – The journal is ranked 401 among other journals and has an h-index score of 191.
American Journal of Political Science –
Journals with a broader scope, such as the American Journal of Political Science, are widely read in the field of political science. 1957 was the year it was founded. Wiley-Blackwell publishes this journal quarterly on behalf of the Midwest Political Science Association. It aims to advance knowledge in the fields of governance, citizenship, elections, and politics. The American Journal of Political Science strives to publish works that contribute to the field of political science. It is published four times a year, quarterly. The official website of the journal provides all the detailed guidelines for submitting your manuscript.
Rank – With an overall rank of 271, the journal ranks 3rd best in the field of political science and sociology. Its h-index is 180.
Social Issues and Policy Review Journal –
Scope: A peer-reviewed academic journal, Social Issues and Policy Review, focuses on social policy issues. Since 2007, it has been operating. Social Issues and Policy Review is published every year by Wiley-Blackwell on behalf of the Society for the Psychological Study of Social Issues. This publication examines public policy and social issues research programs and topics analytically and theoretically. Their perspectives relate to public policy and social issues from a psychological perspective.
Rank -The journal has an overall rank of 873 and 41 is its h-index.
International Journal of Social Sciences and Humanities studies –
Scope: The International Journal of Social Science and Humanities Study is Turkey-based and published by the Social Sciences Research Society. The scope of the journal includes academic, empirical, and policy-oriented research articles, original research reports, and research papers. It also publishes reviews of books and other scholarly work pertinent to the social sciences. Furthermore, the journal also includes short communications, and scientific commentaries about social sciences, which include subjects like economics, history, politics, law, political science, sociology, philosophy, and ethics, among others. If you want to submit papers or articles related to the fields mentioned above or want to share specific contributions from related fields, then the journal accepts manuscripts for submission as per the rules set by them.
Rank– The overall rank of the journal is 12983 and its h-index is 2.
 Journal of Methods and Measurements in Social Sciences –
Chartered in the year 2010, the Journal of Methods and Measurements in Social Sciences is published by the University of Arizona. The journal is published twice a year and contains articles and papers on various domains of the social sciences, education, and other empirical work. The journal highlights the significance of tools and other methodologies in providing statistics to support the research done. The journal also publishes content that highlights the different methods of conducting research and scrutinizing data that helps establish and prove the hypothesis and also leads to significant discoveries.
Journal of Marriage and Family –
Scope: The Journal of Marriage and Family publishes articles and research papers from a wide variety of disciplines. It includes family science, human development, family and couple counseling, anthropology, demography, economics, history, psychology, and sociology. The Journal of Marriage and Family is published five times a year, in the months of February, April, June, August, and October. It is a peer-reviewed journal published by Wiley-Blackwell on behalf of the National Council on Family Relations. The main aspects, scope, and aim of the journal are to cover different elements of the sociology of family and the structure and functioning of the family as a part of society. If your key interest lies in concepts like marriage and family, then the Journal of Marriage and Family is the right place to publish your work.
Rank – The overall rank of the journal is 1044 and it has an h-index of 168.
 Review of Economics of Household Journal –
Scope: Household economics is quite different from the functioning of a nation's economy. It might be small, but it consists of several minute things that together make it a separate section of economics to study. The Review of the Economics of Households was established in 2001. Its first journal was published in 2003. It is published by Springer Science+Business Media and is focused on themes like economics and Budgeting.As one of the journal's main interests, it is particularly interested in policy-relevant economic breakdowns as well as applications of the policies to countries of different characteristics. The journal has a perspective section as well that gives it a special touch and adheres to the quality of work produced by the journal.
Rank – the overall rank of the Review of Economics Household Journal is 4067 and the h-index is 36.
Indian Journal of Social Work –
Scope: The Indian Journal of Social Work is published by the Tata Institute of Social Sciences. The journal focuses on different aspects of social work and publishes scholarly articles and research papers pertinent to social work in the fields of research, development, education, health, and much more. It is a quarterly journal that was first published in the year 1980 and has since been published uninterrupted for approximately 82 years. The journal provides peer-reviewed and high-quality-assured articles and papers. Along with articles and research papers, it publishes review articles, perspectives, and discussion notes, along with book reviews. To broaden the scope of social work knowledge, it welcomes interdisciplinary research articles. The details of submitting a manuscript are given on its website. The journal doesn't charge a fee for publishing.
Rank: 24614 is the overall rank of the journal globally, whereas its h-index is 8.
International Journal of Behavioural Development-
Scope– The International Journal of Behavioural Development, founded in 2006 and published by SAGE Publications, is the official journal of the International Society for the Study of Behavioural Development. The journal focuses on interdisciplinary research and articles primarily focusing on the development of an individual from childhood to adulthood and, at last, to old age. The main theme and scope of the journal revolve around the challenges an individual faces while growing up. It addresses topics like bullying, childhood trauma, troubled marriages, divorce, parenthood, and social gerontology, among others. As these experiences might differ based on geography, history, location, and other factors, the journal provides a worldwide opportunity for researchers to publish their scholarly work there.
Rank – Its overall rank is 4106. The journal has an h-index of 96.
 Mediterranean Journal Of Social Sciences-
Scope: The Mediterranean Journal of Social Sciences has been on the market since 2010. Richtmann Publishing publishes it in London. It is a peer-reviewed journal that is published six times a year. The journal focuses on the evolution of social science and how it has developed, especially in the millennium era. It serves as a platform for articles, research papers, critiques, debates, and analyses of various subjects like law, politics, history, demography, cultural studies, development studies, and other related disciplines. The journal doesn't focus on any specific sector or region. The publication expects the writers and researchers to submit their work that is globally accessible and understandable.
Rank -The overall rank of the Mediterranean Journal of Social Sciences is 23716. And its h-index score is 6.
 American Journal of Sociology –
Scope – Established in the year 1895, the American Journal of Sociology is published by the University of Chicago Press. It is the first U.S. scholarly journal in the field of social sciences. The journal presents a wide range of innovative sociological research that emphasizes theory-building and new methods. The journal caters to a broad sociological audience and is open to contributions from anthropologists, statisticians, economists, educators, historians, and political scientists who have a sociological perspective. The journal is a double-blind, peer-reviewed journal. Although the acceptance rate of the papers submitted to it is fairly low, it provides pathbreaking, high-quality content that has been cited and referred to several times.
Rank – The overall rank of the American Journal of Sociology is 705, while it has an h-index of 191.
Asian Journal of Social Science –
Scope: It began publishing open-access articles in 2008 and has been doing so ever since. Published by Elsevier Science, the Asian Journal of Social Science covers a wide range of social science topics. It is published quarterly on behalf of the National University of Singapore Department of Sociology. The journal is the primary outlet for scholarly articles about Asian societies. Unlike other disciplinary journals, it offers a unique forum for academic debates that are not limited to a biased and disciplinary perspective. A significant element of their research is comparative work and articles that go beyond the conventional country-by-country focus. Through its international meeting space, the journal supports the interdisciplinary study of current and historical social change in Asia, covering anthropology, cultural studies, economics, geography, history, political science, psychology, and sociology.
Rank – The overall rank of the journal is 23194 with an h-index score of 22.
Journal of Youth Studies-
Scope – Established in 1998, the Journal of Youth Studies provides a platform for academics and researchers interested in youth studies. It focuses on young adults and the processes of development and adulting. It is published by Routledge and welcomes humanities- and youth-oriented articles and papers for submission that address contemporary issues. The journal takes a psychological perspective and understands the issues and problems faced by the youth, considering their location and environment, among other factors. The Journal of Youth Studies is the leading journal in the field of youth studies and encompasses various disciplines like sociology, psychology, history, cultural studies, and anthropology, among others.
Rank – The journal has an overall rank of 6218 while the h-index score is 60.
How to Publish –
When publishing your work, selecting the right journal is the first and foremost step. When it comes to social sciences, you should look for journals that are devoted to your field and work in it. See what themes they cover by searching them. Consider applying for their submission process if your paper fits their requirements.
Draft your article as per the journal's needs and your audiences. Do some research about the previous articles and papers that have been published in the journal. Look at their writing style. Don't copy it, but try to get inspired by it.
Thoroughly understand the submission rules that are displayed on the website of the publication house or journal. You will find a detailed step-by-step process for how to deal with the entire submission process in the rules for authors and writers. Follow it meticulously.
When you submit your work, it goes through a peer-review process. In this case, your work is evaluated by individuals who have a great deal of expertise in the area in which you are working. When the review takes place, a majority of times it comes with suggestions. Try to take them positively and act on the feedback. Re-write your article and make some improvements. If you feel they are unwanted then try to take it up directly with the editor but calmly. Try to learn in this process by keeping an open mind.
Once you follow the process step-by-step and your editor feels that your article or paper is good to go then you get selected and your work is approved and accepted as well as is ready for getting published. Your efforts won't stop even after it is published. Engage in promoting your work, online as well as in person.
Also Read: How to Peer Review Research Papers
Tips for publishing in an Academic Journal –
Everyone feels bemused and lost while going through the publication process since it involves several steps. Here are a few tips to make the process smooth and simple for you:
The first thing to keep in mind is that there is no specific formula for getting your work published in any journal; it also depends on whether the editor deems your work appropriate for their publication.
It is not advisable to write and edit at the same time. During the editing process, you will have time to change fonts or correct grammar. Make sure you do not interrupt your thought process. Write down a list of key points you want to mention in your work and keep writing about them. Once you have completed that section, you can revisit that section and edit it.
Start by publishing book reviews or reports. This will give you a deeper insight into the entire publishing process, which will prepare you for publishing your article or paper in the future.
Don't confine your subject to a specific geographical locality or area and think about the international audiences as well. Explain your concepts with examples in such a way that a broad range of audiences can read and understand them. Eradicate cultural barriers when you write.
Peer-review your work. Even though the publishing process indulges in peer review, take time and ask your peers and colleagues who share the same background of knowledge and experience about your work and take the feedback positively.
Also Read: How to Publish Your Research Paper in Journals
What are journal rankings?
An author and researcher must always go through the rankings of the journals in which they intend to publish their articles. There are different kinds of rankings. For instance, a journal's impact factor and citescore reflect the number of citations it receives. The SCImago Journal Rank gauges the scientific impact of scholarly journals by following their citations and the reputation and importance of other journals where those citations originate. The h-index score is used as a measure to understand the impact of the work/article/paper. It can also be used as a method to rank journals. All of this information is available through Google and other search engines. Make sure to have a look at them before you select your journal.
Publishing can seem like a tedious job. But if you follow all the steps carefully then it is just a piece of cake. Be careful while selecting your journal as it can be a turning point for you and your career.
References –
https://www.theguardian.com/education/2015/jan/03/h
https://www.resurchify.com/impact/ranking
https://www.openacessjournal.com/