In this article, I am going to discuss the PSIR (Political science and International relations) optional and the Preparation strategies that a few toppers have used.
About UPSC
UPSC is one of the examinations that witnesses a huge number of people taking it. We all are aware that it has 3 stages: The Preliminary examination, Mains and the Personality test (or the Interview). And since everyone takes the same paper, the Optional paper is their chance to stand out from others. It makes up 500 marks of the total 2025 marks of the examination and is hence a crucial part of the examination. It is because of this that it is very important to choose one's optional with great thought.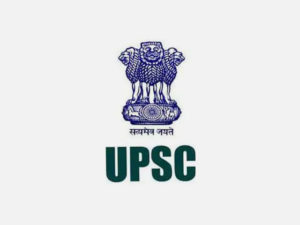 Read: Anthropology, Sociology and Economics Optional Guidance
Some tips to choose an optional for UPSC mains:
One's interest in the subject;
Overlap with the GS (General Studies) papers;
Availability of study material and good faculty in one's area.
Why choose PSIR?
Political Science and Internation relations (PSIR Optional) can help prepare for both Prelims and Mains simultaneously
A bureaucrat is expected to have sound knowledge of politics around him and know the basics of political science
The concepts in PSIR are general and they are intelligible for people from any background
Many topics in other papers of GS also include a huge lot of topics from this optional (According to Dr Piyush Choubey, approximately 65% of the whole GS syllabus either directly or indirectly overlaps with that of this optional)
Preparing for this optional can help build one's Current affairs as well
A bureaucrat is supposed to take many decisions through the course of one's career and knowledge in PSIR can help one to opt for better choices.
Most concepts in PSIR are interrelated and can be understood easily
This optional has worked for many and has helped them secure top ranks
A glimpse of the PSIR optional:
There are two papers in Political Science and Internation relations (PSIR Optional) each consisting of 2 sections.
Paper 1, Section 1: Political theory; Indian political thought; Western political thought; Political ideologies
Paper 1, Section 2: Indian government and politics
Paper 2, Section 1: Comparative politics and international politics
Paper 2, Section 2: Indian foreign policy
Reading list (a compilation of a few toppers' lists):
Many PSIR toppers have referred to Ms Shubhra Ranjan's notes and say her notes covers most of the topics cited under the syllabus and are very effective.
1. Tina Dabi (AIR 1- CSE 2015)
Paper 1- Fifty major political thinkers (Ian Adams and RW Dyson); And introduction to political theory (O.P.Gauba); A new look at modern Indian history (BL Grover and Alka Yagnik); Am introduction to the Constitution (DD Basu)
Paper 2- MPS-004 Comparative Politics: Issues and trends by an expert panel of GPH (IGNOU material); Global politics (Andrew Heywood); Challenge and Strategy: Rethinking India's foreign policy (Rajiv Sikri); Does the elephant dance?: Contemporary Indian Foreign policy; India's foreign policy (VP Dutt); International organizations (Spectrum)
2. Mirant Parikh (AIR 67, CSE 2016)
Paper 1- Spectrum; Bipin Chandra; Laxmikanth's book on Indian Polity; Editorial pages as well as Opinions from newspapers like The Hindu or The Indian Express; Quotes of academicians like Rajeev Bhargava, Nivedita Menon, Swaha Das etc.
Paper 2- Given the dynamic nature of this paper, newspapers are the best resource; Editorials by Nirupama Rao, Ashley Tellis, Rakesh Sood, C Raja Mohan and Lisa Curtis; Project Syndicate, The Diplomat and The Economist websites; short news stories by BBC, CNN, Al Jazeera etc.; Rajiv Sikri's Rethinking India's foreign policy and David Malone's Can the Elephant dance?
3. Abhishek Sharma (AIR 69, CSE 2017)
Paper 1- Ms Shubhra Ranjan's notes; Referred to Rajiv Bhargava for a few topics; Laxmikanth; Websites of various constitutional bodies; Some topics from Oxford handbook for Indian politics (edited by Pratap Bhanu Mehta); Newspaper
Paper-2: Ms Shubhra Ranjan's notes; Andrew Heywood's Global politics; Newspapers
Since the subject is very dynamic, for current affairs in PSIR optional, NeoStencil suggests newspaper editorials and magazines like Economist are to be read daily. Also, the columns by Suhasini Haidar, Rakesh Sood, M J Akbar, Hussain Haqqani, Krishna Chander Singh, Harsh V Pant, Gopalaswami Parthasarathy, Pratap Bhanu Mehta, M.K.Bhadrakumar, C Raja Mohan and Ashutosh Varshney are recommended. One could also access India's World Archives by Rajya Sabha TV and The Wire by Maya Mirchandani
Preparation for the PSIR Optional:
Ankit Pannu (AIR 31, CSE 2017):
He dedicated around 40-50 % of his time for the Optional preparation every day. He used only Ms Shubhra Ranjan's notes for PSIR while he also referred to O.P.Gauba for Political theory, O.P.Gauba for Indian thinkers and Andrew Heywood's Global Politics. For International relations, he also went through the blogs maintained by experts in this field. He made notes only for the kind of topics that he couldn't remember with ease. He made sure all his notes could come in hand for revising a day or two before the exam. He practised answer writing from Ms Shubhra's Test series and also went through the previous question papers.
Tushar Gupta (AIR 113, CSE 2017):
He prepared his notes in 4 months of starting his preparation for PSIR Optional. He drew pictures while making his notes and says he could easily remember the lines that referred to the picture. He also resorted to Pictographical mapping through which he learned the names of the scholars (which is an uphill task in itself).
Dhananjay Singh Yadav (AIR 95, CSE 2018):
He began his first reading alongside preparing notes in Mid-June 2018 (after Prelims) and finished by July end 2018. He gave 4-5 hours for this every day. He focused on understanding the basics but not on trying to remember the information. In August 2018, he finished one reading every 2 weeks. He read the from notes and also mad use of sticky notes. He then tried to remember the ideas and the names of the scholars. In September 2018, he finished a reading in 10 days. He did the same things as that in August but at a faster pace. He finished 5 rounds of reading everything a week before the Essay paper. And in the week after the GS and before the Optional, he used only the sticky notes and recalled the keywords. He also revised Optional before sleeping.
Answer writing tips for PSLR Optional:
Dhananjay Singh Yadav (Rank 98, UPSC CSE 2018):
For conceptual questions, one should cite the founder of the idea and then explain the concept using diagrams as such if possible. One should then give both criticism and support from various scholars and mention their names. The implication of the concept in the contemporary world is to be mentioned in the end.
For questions on current affairs, one must give a very brief description of the event in one sentence and then explain it o. Then, the arguments for and against the issue are to be mentioned along with the names of the people who quoted them. Then, one must analyze the situation and suggest possible solutions or give their opinion (whichever is relevant) and mention scholars if possible.
One can follow the method mentioned above unless the question asks one to provide with a one-sided answer.
Suggestions for Paper 2: Since PSIR is all about understanding the happenings and analyzing the situations, the answer, typically, should be devoid of factual interpretation and flow charts or the like. The answer is to have an introduction, depiction of the connect this issue had with various other issues, a stance of scholars on this issue or their quotes, analysis and then the conclusion.
PSIR Optional Tips by toppers:
Attempt all the questions- Writing 3 average answers is better than writing one excellent answer
Practice writing as much as possible and get suggestions from experts
Practice writing with strict time
Read everything from the syllabus since the part that one skips might show up as a compulsory question
Revision is the key to writing good answers. So, read the entire syllabus at least 4-5 times
Try to use minimum sources and maximize the answer writing practice
Emphasize on Indian political thought- not Western political thought
Understand how to interlink concepts (this comes with practice)
Be ready with factual data to complement your claims
Keep up with the current affairs since this is a very dynamic subject
Don't prepare for Prelims, Mains and Interview separately
One needs to write the answer based on the type of the question asked and the word limit
Decide upon which questions you are going to attempt, once you get the paper since this leaves more time to think over the topic and decide what one's going to pen down
Try citing the names of about 3 scholars for each question
Write like you are writing an editorial and don't use bullet points. Instead, use paragraphs
One must remember that one is preparing for the optional subject and is not pursuing a PhD.
One must change one's handwriting to make sure the size is good enough to have all the answer sheets filled
Once one is done with a topic, he is recommended to attempt questions based on the same topic in an environment where there's the time limit
Follow 4 Cs- Compare, Criticize, Contemporary and Conclude and check for this after the end of every question.
Mention of the criticism whenever possible
Prepare short notes to cover everything before the examination
Inculcate web-based thinking (wherein everything is interlinked) instead of just having a chain of thoughts (wherein one idea is connected only to two others)
Make sure the answers are India-centric, i.e., they focus more on India and the perspective from India
Everyone has a unique strategy. One's strategy might not work for another. Two different people might have had the kind of strategies that are opposite and they could have worked for both of them! Deciding upon which one to use is through a trial and error method. There is no hard and fast rule that the strategy followed by a first ranker will work for you. Instead, the strategy of the 25th or the 91st ranker might be suitable for you. I heartily hope you all find the kind of strategy that will work for you. Finally, I wish you all the very best and hope you will all make your dreams come true.