Plural society is simple words mean the integration of different communities who practice different culture, languages, and beliefs. For example, in any school, it is not mandatory to collect students from the same language or culture. Different students belonging to different class study altogether and it can be seen as the very basis of teaching everybody values regarding respect and humbleness.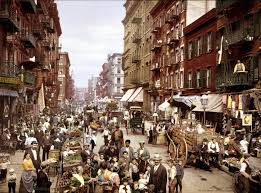 Many sociologists suggested plural society was a balance between economy and ecology but R.T. Smith in 1958 criticized this system because according to him it highlighted the differences and does not contribute to unity in diversity.
In 1967 Dahl presented his ideation of plural society where he mentioned that it could better be understood as the division of power fairly. The major advantage of plural society was that everybody's opinion was heard and there was not an inequality unlike another system of stratifications.
From the earlier times, the debate was on about the class division being same only. But differences were there as one hand class division saw economic differences and on the other hand plural society consisted of groups which were together irrespective of economic, class or any barrier.
Plural society effect can be seen in India; in fact, the country is called by unity in diversity. There are more than 2400 castes, many religions but people meet each other as an individual. For example in any shop, there can be many people of different religion working under the same roof. Another example is Lebanon where there are two major Muslim segments Shia and Sunni with Christian community as a minority.
This builds up a peaceful environment in the society. It emphasized on multiculturalism. Although it is impossible to build up an egalitarian society, still Plural society comes to an aid for erasing the differences.