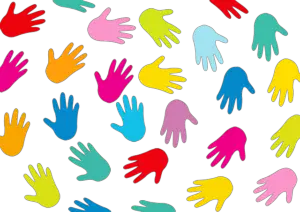 Sociology definition and Branches: Sociology is the study of human behaviour, their relation with other people, patterns of reactions. It is a study which manages to study social changes and investigates every aspect of human behaviour. It is the basic fundamental study of ancient, medieval and modern civilization. Hence sociology contains many branches which a sociologist needs to understand.
Study of sociology deals with the study of human society. Human society is so vast and diverse that to study its features and characteristics through one classification is impossible. To study sociology, the sociologist has made many classifications based on various grounds.
Some  of the sociologists like, Durkheim termed sociology's philosophical part, has broadly three principal divisions which he terms as
Social morphology:- Covers the geographical settings, the density of population and other
preliminary data which is likely to influence the social aspects
Social physiology:- concerned with such matters as  religion, morals, law, economic and
political aspects, each of which may be the subject matter of a special discipline
General sociology:- General social laws which may be derived from the specialized social processes
Sorokin referred to the main concept of recent sociological thoughts in four branches of sociology. They are:-
Cosmo-sociology
bio-sociology
general sociology
special sociologies
He also classified sociology as:-
General Sociology:- It deals with studies of the properties which are common to all social and cultural phenomena of a group of people.
Structural aspects:- It studies various types of groups and institutions as well as their inter-relations to one another.
Dynamic aspects:- It studies various types of social interactions. These two together comprises of general sociology.
Special sociology:– It studies a specific socio-cultural phenomenon which is selected for detailed study.
Along with the classification, there are certain problems of sociology which are classified by Ginsberg in 4 aspects:-
Social morphology:- Includes study of population, social structure and also of various groups
and institutions
Social control:- includes the study of human resources.
Social processes:- In the Sense to the study of various modes of interactions between individuals in the Society /Groups.
Social pathology:– In the Sense, to the study of social maladjustments and disturbances.
A detailed study of objectives of schools and church are the subjects of Sociology of Education and Sociology of Religion respectively, and functions of the government and the state are studied under Political sociology. Sociology of law deals with the execution of laws made by society itself, to make such society which performs its functions under certain laws, such laws which makes everyone equal.
Social psychology deals with the mental activity of humans, practical reasons for becoming a part of society.
Social Psychiatry: In other words, personal maladjustments of the individual which is caused due to excessive and conflicting demands of society upon the individual.
These are Branches of Sociology
Theoretical Sociology
When dealing with theory, we can come across different ideologies and perceptions which can lead to a common result. Different perceptions altogether make Theoretical Sociology. Different perceptions are as follows
Macro deals with a larger aspect of life whereas micro deals with minute aspects of life. They are complementary to each other.
This perspective accounts for maximum harmony among the people so that our society does not lie in chaos.
Interaction perspective is a way of social communication through ideas, perceptions, dressing etc. Through social interaction, a society is a frame in groups. People go with their intuition regarding another person behaviour which solely depends on their interaction.
Whenever more than one person's perception is involved, the conflict will take place. Human beings cannot agree with another person every time. They will have a different approach and ideas to a particular thing.
    2. Historical Sociology
This branch of sociology studies about every historical aspect of any event. A new civilization or any war has some effects on human beings and society. It is the study of ancient, medieval and modern historical aspects related to Sociology
3.Knowledge Sociology
A person's knowledge is shaped and affected by the environment, thus the society plays an important role in mending ideologies of a person. A person is under the influence of culture, social and political norms.
Criminology Sociology
A crime can be stopped if someone knows how a criminal's mind works. There is a basic trait in every criminal which is studied under this branch of sociology. It accounts for the government, polices, crime branches, criminal records, and their punishments. What kind of crime, how that crime and why that crime occurred are fundamental things which we need to study under this branch.
5. Religion Sociology
Sections or subgroups of society follow a particular religion which imparts an effect on them. For example, a Hindu person does not touch non-veg during Durga Pooja but a Muslim person celebrates Bakrid by meat cutting. Society is governed by the religion they follow.
Every person has a different economic status in society. Due to the different economy, consumption of any product differs. This studies the rate of production of any product or growth rate of any product. Many factors are there to affect the Economy of a society like the need of a product among communities.
7. Rural Sociology
Rural setup is more prominent than urban. It is obtained from researchers that the population of rural areas is more than urban areas. Their way of living, ideologies, beliefs, way of tackling problems is studied under this branch.
Just like Rural Sociology, Urban Sociology is also studied as a branch. It is equally important to learn urban people lifestyle, values, and habits. There are many things which are occurring in urban areas at a rapid rate like robbery, corruption, unemployment.
9.Political Sociology
The political scenario of any place determines growth at present and in the coming years. A country's situation can be changed according to the ruling party motives and work (either productive or destructive). This branch deals with political party summits, new rules, and their effect on society.
Demography Sociology
Sociology is a study of society and society is made up of a population. Demography determines the population rate. It deals with every aspect related to the population like the number of people residing in a particular area, increment or decrement of the population in past years.
People's employment is directly related to industries. Thus it becomes important to have information about industries relation with employees, industrial output, the interaction between employees and managers.
Family Sociology
Families are the basic structure of society. Different families offer different values and upbringing to their child. In this branch, we study different methods of parenting found in families. How different families can bring different changes in a child is studied under this branch.
13. Education Sociology
Education brings out the best in a human being. This branch studies different educational institutions in various places. It studies how education changes a person's perspective towards his/ her life. Also, it studies how much employment rate is increased after educational activities.