Sociology is rich in scope, and it analyzes the significance of various social institutions in an individual's life. This essay highlights the evolution of the discipline and, with the help of examples related to day-to-day life, further explains its implications. The essay also expounds on the contributions made to society by sociology. Additionally, it explores the importance of the subject and its scope. This essay, in brief, explains the essential place sociology holds in the functioning of society.

– SociologyGroup.com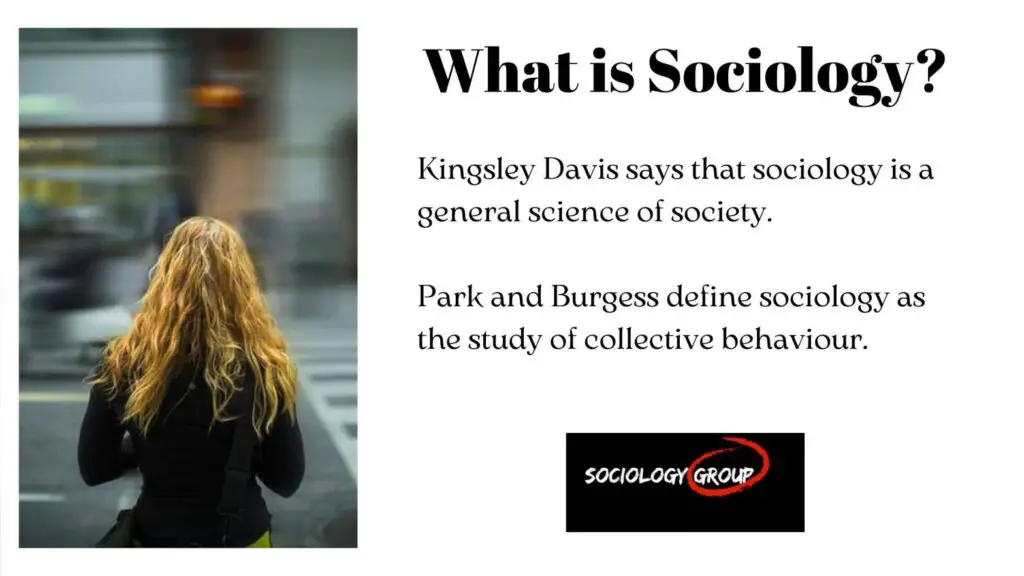 Sociology, as the name implies, deals with different aspects of society. It is a relatively new discipline as compared to other social sciences. It deals with the structure and formation of society and how individual and collective decisions impact society. Sociology studies different patterns of society, its history and its evolution. In short, it focuses on understanding why humans behave in a certain way, how different functions of society impact them and how they act in their surrounding environment. In addition to studying a minuscule part of society, it can also look at a huge portion of society. At the individual level, sociology studies different aspects of an individual's life like marriage, divorce, family and adoption. At the level of community, it is indulged in community practices to explore concepts like socialisation, social stratification, religion and conflict. It also helps to develop a social lens and perspective around global issues like racism, poverty, economic systems, labour markets, and politics.
This subject aims to study how individuals are influenced by their social surroundings and how it is evident in their behaviour, thoughts and action. The word Sociology was coined in the early 1930s by eminent Frenchman Auguste Comte and he described it as the scientific study of society. He is referred to as the "Father of Sociology". He insisted that society needs decisive facts to solve its problems, which can be achieved through scientific study. Comte also believed that merely theories, assumptions or superstitions won't work in the favour of society. Many noteworthy sociologists in the upcoming years redefined the path of sociology and taken it to great heights.
Herbert Spencer compared society with a living organism and highlighted how different organs of the society are keeping it alive and helping it function. He often referred it to as Social Darwinism and compared it to Darwin's Theory of Survival of the Fittest. He explained it with the help of social inequality between the rich and the poor, the rich survive and keep getting rich whereas the poor and marginalised sections have to face the brunt.
Karl Marx, a German Philosopher noticed the stark difference between the two significant classes of society and the exploitation among them. He gave rise to conflict theories. He firmly believed that a society without inequality, exploitation, or conflict, where every individual irrespective of their social background is given an equal chance, will prosper.
Emile Durkheim described sociology as the study of social facts through social institutions. He was the first philosopher and sociologist actually to use scientific methods to understand social notions. Durkheim used statistics to understand the behaviour of individuals. He compiled theories on different forms of suicides and their reasons with the help of statistical data.
Max Weber, a German Sociologist annotated sociology as the study of social action. Weber stressed that sociologists need to study and observe different phenomena from the perspective of individuals in society and study them from the eyes of people rather than studying the events only.
Kingsley Davis says that sociology is a general science of society.  Park and Burgess define sociology as the study of collective behaviour.
Evolution of Sociology
What is Sociology 101?
Sociology aims at understanding human behaviour, the working of different societies, and the influence of various social institutions such as religion, culture, hierarchy, and power on individuals. Sociology 101 is a meticulously crafted sociology course that provides knowledge about the sociological study of society. A student will gain an understanding of various theories and tools used by researchers and sociologists to understand social phenomena. It will help one understand different social norms and phenomena such as social influence, which has a significant impact on decision-making for most people in society, especially when interacting with a group. Various institutes and colleges provide courses on Sociology 101 which one can take irrespective of their academic background.
Examples of Sociology in Everyday Life-
From marriage to divorce, child adoption to surrogacy, racism to gender inequality, and urbanism to deforestation, everything is absolutely and entirely linked to society and its impact on it. Sociologists believe that human decisions are based on multiple variables like the current trends, peer pressure, morals, beliefs, the environment in which they are brought up and their social interactions. Let's see examples to understand the impact of sociology on day-to-day life.
Contributions – How it useful for Society
Also Read: How to Apply this subject in Daily Life
Importance of this Discipline-
Also Read: What are Sociological Perspectives?
Scope and Careers in Sociology –
Sociology is one of the most unexplored careers, it has great potential which has to be utilised. Since it is a developing discipline, the career options and scope in sociology are increasing day by day. Students pursuing sociology majors can craft their future the way they want. It is a flexible subject and is required almost in every sector.
Also Read: What are more jobs and career jobs for Sociology students
The understanding of society through the discipline of sociology provides a basis for interacting effectively with the myriad social phenomena that shape us throughout our lives. The multidimensional nature of sociology also provides individuals with versatile skills that are quite beneficial across a broad range of careers. Sociology develops critical thinking and expands career opportunities. There are endless possibilities in this sector that is ever-evolving, needed, and have infinite possibilities ahead of it
Read: What do Sociologists do?
References –
https://sociology.unc.edu/undergraduate-program/
https://www.britannica.com/topic/sociology/The-historical-divide-qualitative-and-establishment-sociology
https://www.slideshare.net/kamranishfaq/definitions
https://www.cliffsnotes.com/study-guides/sociology/the-sociological-perspective/the-founders-of-sociology
https://learn.saylor.org/course/SOC101