Abstract: Migration is an age old concept that takes place due to a variety of reasons and India has a significant migrant population. Among the various reasons for people to migrate, education is one of the bigger driving forces, especially among the youth. In recent times, these numbers have only increased due to uneven distribution of educational resources across different regions. This paper will analyze the education specific migration within India with an emphasis on the social, cultural and political influences on this process. Apart from evaluating previous data available, it will also provide plausible solutions to overcome problems that come with migration due to education in the country. However, it is important to note that is difficult to ascertain the exact number of migrants at any given point and this paper heavily relies on government released data like the Census of India, the last of which was released in 2011; and might be outdated considering recent events like the on-going pandemic which has had a significant impact on migration especially migration due to education.
Keywords Migration, Education, India, Social, Political, Economic, Emigration, State Government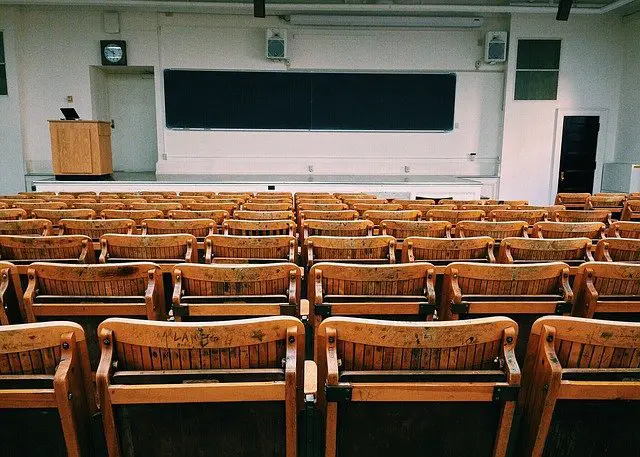 Introduction
Migration refers to the movement of people across political and geographical boundaries (Kancharla & M, 2019). People migrate for a variety of social, economic and political reasons like employment, marriage and education. A number of stakeholders like students, parents, educational institutes and the government are involved in this process. India has seen a significant rise in migration in recent years due to the rapid urbanization policies of economic liberalism post the 1990's. Certain cities are developing faster than the others, attracting a growing number of migrants. As per the 2011 census of India, 37 percent or 45.36 crore Indians have settled in locations other than their previous residence, a considerable jump from the previous census in 2001 where the numbers stood at approximately 31.45 crore (census, 2011). The census 2011 revealed that a total of 35,12,456 people of which 60 percent were male migrated in the country for education purposes and the numbers are growing (census, 2011). This means approximately 1 out of every 100 migrants move for education (Kancharla & M, 2019). The data ranked Andhra Pradesh (including Telangana at the time of calculation) as the leading choice for educational migration with nearly 9,33,354 migrants (16 percent of total migration due to education) and Maharashtra came in second with roughly 7,55,000 migrants in the category (Kancharla & M, 2019). Karnataka, Tamil Nadu and Uttar Pradesh too saw a large number of people migrating for education. It should be noted that most of the movement that occurred in Andhra Pradesh and Maharashtra was intra district movement within the state itself, with Andhra Pradesh witnessing almost 97 per cent internal migration (census, 2011). These large numbers in intra-state migration could be due to limited access to educational resources in certain districts, forcing its residents to move in order to obtain an education. Individuals belonging to the age group of 10-29 years constituted nearly 81.6 percent of the population that have migrated due to education (Kancharla & M, 2019). Of this, 57.5 percent of them belonged to the age groups between 10 to19 years of age (census, 2011). The numbers start dropping for individuals above 30 years as they are most likely to have completed their education by then and migrate elsewhere for employment purposes. Uneven population densities in different pockets of the country have led to unequal infrastructure across cities. Urbanization of city centers has resulted in the concentration of resources, forcing migrants to emigrate there in search of opportunities. This paper will closely look into the social, economic and political aspects of education migration in the country.
Social Aspects of Educational Migration
Multiple social factors like age, gender, caste and income levels come into play when understanding educational migration. Young children and adults over the age of 30 are less likely to migrate for educational purposes when compared to youth between 16 to 30 years of age as primary education is more or less available across all regions of the country and employment opportunities take precedence over education for adults over 30. Although the numbers are increasing, there still remains a gender gap when it comes to migration due to education. In 2011, only 41.3 percent of the total migrants who moved for education between the ages of 10-29 were female and the figures stood at a dismal 16.3 percent for females within the age group of 30-60 (Kancharla & M, 2019). This could be largely attributed to the societal barriers faced by women like marriage. However, the increase in figures from previous censuses is a welcome sign of empowerment for women. Education is a driving force for migration in middle- income groups as they aspire to attain a higher education and secure a white collar job so that they can earn higher wages and climb the social and economic ladder (Browne, 2017). Another important factor to consider in the discourse around migration and education is the role of conflict in states. Residents of conflict-affected states and states facing political turmoil like Jammu and Kashmir seek education elsewhere simply to protect themselves.
Also Read: Education for Marginalized Women 
Economic Impact of Educational Migration
The private sector today, accounts for nearly one-third of the overall enrolment in educational institutes and four-fifths of the enrolments in higher educational institutes (Pande, n.d.). One of the major implications of migration due to educational opportunities is brain drain which leads to a loss of human capital. Although plenty of research has been conducted to analyze this impact in terms of international migration, limited research is available to understand these implications arising from internal migration within India. Superior educational facilities and higher educational institutes tend to be set up in regions that have a strong labour market with higher wages, attracting students from parts of the country where this is lacking, post which they find a job in the same location resulting in an outflow of human capital in regions without such resources like rural areas in particular, negatively impacting their economy (Chandrasekhar &Sharma, 2014). Literacy levels have a direct impact on the economy. Take the instance of states like Uttar Pradesh, Madhya Pradesh, Rajasthan and Orissa which have remained poorer compared to states like Andhra Pradesh, Maharashtra and Karnataka which have a higher number of educational institutes. Residents from states like Uttar Pradesh and Madhya Pradesh incidentally have a higher population, leading to a higher rate of emigration as more number of students leave these regions towards states with higher wages in an attempt to break their poverty cycle; resulting in states like Karnataka and Maharashtra gaining more human capital while boosting their economy (Chandrasekhar &Sharma, 2014). The government has also encouraged foreign students to enroll into Indian universities by setting international standards and including international courses for students along with promoting these universities at an international level. An increase in enrolment numbers of foreign students to 12,000 could be seen in 2008; attracting increased capital (Chandrasekhar &Sharma, 2014).
Political Aspects of Educational Migration
The Indian government, until 2010 did not do much to ensure equity in education across the country, especially at the higher level, prompting those who wish to attain a good education, to emigrate from their hometowns. However, the alarming increase in rates of migration among the youth due to education, called for their attention and the two subsequent five-year plans addressed these issues. The Eleventh Five-Year Plan (2007–2012) and the Twelfth Five-Year Plan (2012–17) state: 'Higher education in India is passing through a phase of unprecedented expansion, marked by an explosion in the volume of students, a substantial expansion in the number of institutions and a quantum jump in the level of public funding'(Government of India, 2012). Governments of states like Andhra Pradesh, Maharashtra and Karnataka have recently ventured into edu-business where they create 'Educational Cities' and 'Special Education Zones' by encouraging private players to enter the education sector in the state, attracting more students each year (Pande, n.d.). Steps taken by state governments like these have resulted in an increase in private universities by up to 200 in 2014 (Chandrasekhar &Sharma, 2014). According to the University Grants Commission (UGC), some states have seen an increase of approximately 20 universities per year over the past decade (Chandrasekhar &Sharma, 2014). In order to curb the mass exodus of students from certain regions, the government can take notes from countries like the United States of America that have specific policies in place like "policies related to the finance and production of undergraduate education within a state, including expansions in degree production and scholarships to encourage attendance at in-state colleges" (Groen 2011).
Conclusion
Education in most parts of India follows a pyramid pattern where the number of schools decreases as the levels of education increase, leaving certain regions with no higher education infrastructure. While the Right to Education Act (RTE, 2010) has succeeded in enrolling students for free and compulsory education until the age of 14, the government has not taken steps to ensure these students do not drop out after reaching the age of 14 by providing adequate resources for education beyond this age. If one wishes to continue learning, they have no choice but to leave their hometowns and families behind. State governments have failed to take steps to retain the skilled labour force, further adding to mass migration amongst the youth. A 'location-contingent' financial aid program where states experiencing high rates of youth migration are targeted and provided aid to equip themselves for higher and professional education and internships with state-based employers will improve educational equity in the country; reducing the levels of emigration from states recording high numbers (Groen 2011). Non-Government Organizations (NGOs) have an important role to play in bridging the educational gaps in the country. Organizations like Pratham, teach for India (TFI) and Kalinga Institute of Social Sciences (KISS) provide quality education in towns with limited access to education. KISS's structure imparts education to tribal children in remote parts of Orissa until the PhD level and their collaborate programs allow its students to earn while they learn, erasing the need for them to leave Orissa in search of quality education (kiss, n.d.)
Migrants as integral to any community and they bring with them an unmatched uniqueness. Their contribution to society cannot be ignored. Migration and diaspora studies are important to understand society better. The gender gaps seen in migratory patterns help us understand that Indian society is fairly patriarchal and does not favour women. Likewise, while critiquing the political implications on education and migration, it is clear that class and caste have a role to play as is evident by the urban-rural migration portfolios. Apart from the social, economic and political issues previously discussed in this paper, there are plenty of other factors that influence educational migration, making it a complex subject. Issues of diversity and identity are important deciders for migration. Factors like language and culture of the region can either attract students or have a negative impact on migratory patterns of the youth. For instance, Bangalore City is popular for it's thriving start-up culture, attracting engineering students who aim to enter the Information Technology (IT) industry. Similarly, Mumbai is better known as 'the city of dreams' and students aspiring to make a mark in the entertainment industry prefer studying in Mumbai. Conversely, North Indian residents are more willing to migrate to other North Indian states over a South Indian state due to language barriers. India needs to widen their approach towards building a robust education system and strengthen this sector by drastically increasing their investment into the sector, starting at a district level. This will not only tackle important concerns like the brain drain seen in a number of states, but also improve the economy of the said state while bringing about overall growth and development in all aspects. Through effective implementation of government policies and cooperation of other stakeholders, the pattern of mass exodus seen in many states can be reversed.
References
Browne, E. (2017). Evidence on education as a driver for migration.
Census of India, Govt. of India – Ministry of Home Affairs, Official web-site | We also count people in India. (2011). Retrieved 14 May 2021, from http://www.censusindia.net/
Chandrasekhar, S., & Sharma, A. (2014). Internal migration for education and employment among youth in India. Indira Gandhi Institute of Development Research (IGIDR), Mumbai, India.
Government of India. 2011. Mid-term Appraisal, Eleventh Five Year Plan, Planning Commission, http://planningcommission.gov.in/plans/mta/11th_mta/MTA.html
Jeffrey A. Groen (2011): Building Knowledge Stocks: The Role of State Higher-Education Policies, Economic Development Quarterly 25(4) 316-19
Kancharla, B., & M, P. (2019). 1 out of every 100 migrants in India move for Education. Retrieved 14 May 2021, from https://ifcncodeofprinciples.poynter.org/profile/factly-media-research
Pande, A. Migration of Students from India: An Overview. Retrieved 15 May 2021, from https://grfdt.com/PublicationDetails.aspx?Type=Articles&TabId=7074