Most Indians today, when questioned, would not recognize the name of Dr. Muthulakshmi Reddi (1886-1968) – a reality that needs to be remedied as she is an important figure in Indian history, being the first Indian female legislator and the founder behind one of the biggest cancer institutes in India. Despite facing numerous challenges and hindrances being born as a woman in pre-independence India, in an era where there were little to none resources and opportunities for women, she went on to become a trailblazer in more than one field and pave the way for coming generations of women.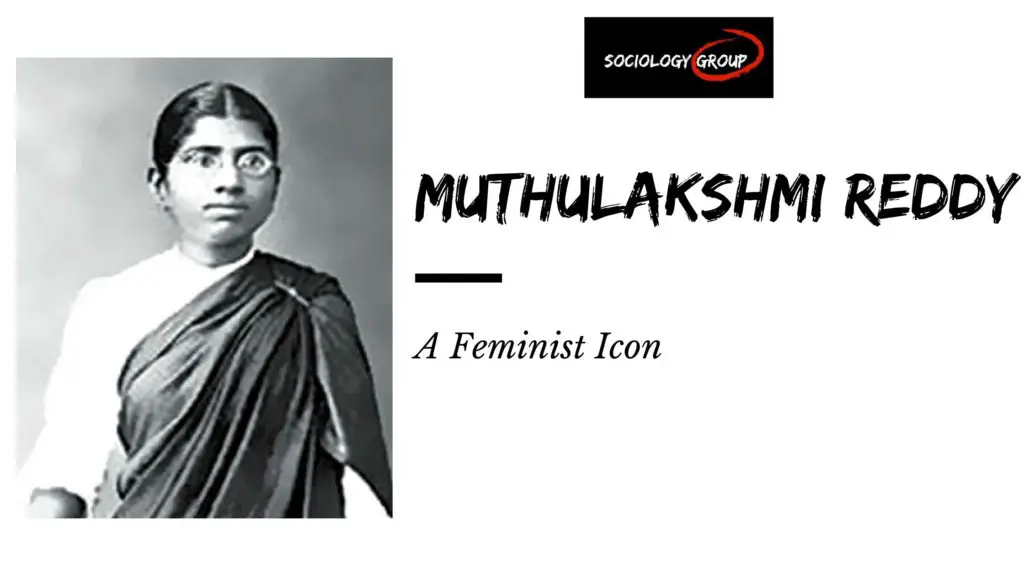 This article aims to present an overview of her life's story, the contributions she has made to the welfare of women and children in our country, her involvement in politics and legislation, and the legacy she has left behind.
Muthulakshmi Reddi: Early life and career
Dr. Muthulakshmi Reddi was born in 1886  to a Devadasi mother and a Brahmin father in the princely state of Pudukottai. Her early schooling consisted of a mix of schooling, homeschooling, and private tutoring. Even though higher education when it came to women was pretty much unheard of in those days, her father's position as a college principal and the support of the Raja of Pudukottai helped in her gaining admittance to the local men's college from where she passed out in 1907. In 1912, she became the first female medical graduate in the country and the first woman House Surgeon working in the Egmore Government Hospital for Women and Children. She married a fellow doctor named Dr. Sundra Reddi, with whom she had two children. She agreed for marriage only on the condition that she be treated equally and allowed to work, and thus she continued to do so.
Social and political contributions
In 1917, Dr. Muthulakshmi Reddy joined the women's movement in India and a year later founded the Women's India Association (WIA) along with a few others including the theosophist and women's rights activist Annie Besant, and radical Irish feminist Margaret Cousins. During her time as a member of the legislative council, she brought about reform with regard to a wide range of women's issues. She introduced legislation repealing the Devadasi system (Devadasi Abolition Bill), a cause close to her heart as her maternal family was involved in it; legislation increasing women's age of consent for marriage, the anti-polygamy bill; the Immoral Traffic Control Act and the Act to Prevent Cruelty to Children. She was a legislator for three years, but resigned in 1930 as a protest against the arrest of Mohandas Karamchand Gandhi, being his staunch follower. In an article published in the Hindu on independence day in 1947, she wrote:
"It is the Gandhian concept of non-violence alone that can save the world from a cataclysm. And it is the women of India alone who can carry the message best so that the world may come together in unity and peace."
In 1930, Dr. Reddi published her first autobiography containing her legislative speeches and detailing her experiences titled My Experience as Legislator. She went on to become the president of the WIA in 1931 and two years was accorded the same in the All India Women's Conference. The WIA also set up a journal titled Stri Dharma, a feminist and Indian nationalist oriented journal that had an international audience and was published in multiple languages to widen its reach within the country. A lot of her work focused on the welfare of women and children – examples of this include establishing hostels and scholarships for women, setting up the first rescue shelter for women, lobbying for women's reservations, and working on the Madras Children Aid society.
Later contributions:
Dr.Muthulakshmi Reddi was conferred a number of prestigious awards, positions, and tasks during her lifetime. She was someone who traveled to various countries such as France, England and the United States for participating in conferences and delivering lectures. She attended the Third Round Table Conference in London and the World Women's Congress in Chicago as a representative of the Nationalist Women's Organization of India.
She was appointed as the first female city council member (Alderwoman) of Madras in 1937, but due to health concerns had to resign after two years. However, during her short tenure, she was able to achieve things such as extending the city limits, improving the Infectious Diseases Hospital, and opening a Beggars Home.
One incident which stayed in her mind for a long time was the early passing of her sister due to rectal cancer, which strove her to maintain focus on the issue. Thus, when she was invited by the party in 1952 to once again join the Madras Legislative Council, she did so on the condition that she would be secured a plot of land to build a cancer hospital.
In 1949, under the WIA she set up a cancer relief fund, and using it established the Adyar Cancer Institute (WIA) in 1954. That same year, she also became the Chairperson of the State Social Welfare Advisory Board. In 1964, she published her second autobiographical work titled 'Autobiography', a look into both her personal life and her professional career. In 1956, she was awarded the Padma Bhushan, the third-highest civilian award in India.
Death and Legacy:
From the above-painted picture, it is clear that Dr. Muthulakshmi Reddi was someone who stayed active and continued working for the welfare of others until the very end of her life. She passed away in 1968 at the age of 82, having lived an illustrious life filled with altruism, hard work, love and dedication toward others. Her work lives on today in the form of the institutes that she has founded – the Avvai Home and the Adyar Cancer Institute (WIA).
The Avvai Home, which worked not only as an orphanage and rehabilitation home for Devadasi girls but also served as a refugee camp and vocational centre also expanded to include a school in 1950 and grew further in the next few decades. Today, the Avvai Home and schools are flourishing and have provided and continue to provide education for numerous girls. Similarly, the Cancer Institute has over the years had numerous achievements – too many to name here, and continues to be a world-class facility. These two institutes serve only but as a fraction of her legacy, as over the course of her career she brought about lasting changes for women all over the country without which we would not be where we are today. Dr Muthulakshmi Reddi and all her efforts should not go unnoticed, but should rather be taught in schools all over as she serves as an inspiration and role model for people everywhere.
References
Anandhi, S. (2008). The Manifesto and the Modern Self. Jenda shigaku, 4. https://doi.org/10.11365/genderhistory.4.5
Cancer Institute (WIA) Chennai, Adyar. (n.d.). https://www.cancerinstitutewia.in/CIWIA/founder.html
Dr Muthulakshmi Reddy: The unsung feminist of India. (2019, July 30). India Today. https://www.indiatoday.in/education-today/gk-current-affairs/story/dr-muthulakshmi-reddy-the-unsung-feminist-of-india-1575138-2019-07-30
Elizabeth Tusan, M. (2003). Writing stri dharma: International feminism, nationalist politics, and women's press advocacy in late colonial India. Women's History Review, 12(4), 623-650. https://doi.org/10.1080/09612020300200738
Gowri G. (2011). Dr. MUTHULAKSHMI REDDI: SOCIAL REFORM AND WOMENS UPLIFTMENT-A STUDY [Master's thesis]. http://14.139.186.108/jspui/bitstream/123456789/7653/
Reddi, M. M. (2015, August 14). Emancipation of women. The Hindu. https://www.thehindu.com/news/national/emancipation-of-women-discussed-in-the-hindu-1947-indpendence-day-issue/article7540721.ece
Shanta, V. (n.d.). Muthulakshmi Reddy – A Legend unto Herself. IIC| India International Centre. https://www.iicdelhi.nic.in/ContentAttachments/Publications