Imagine what happens when a news medium fails to cover or report an important incident due to critical situations? The medium tends to lose its credibility and trust. To avoid this, the concept of citizen journalism was brought in. Earlier, when the news media came into existence, it was the leaders and businessmen who played a major role in news making. Slowly, the citizens started making news, and in today's date, citizens have started to report the news. The rapid growth of the internet also contributed to the evolution of citizen journalism. Today, there are news media who highly support citizen journalism as it helps them retain their credibility.
Read: Emergence of Journalism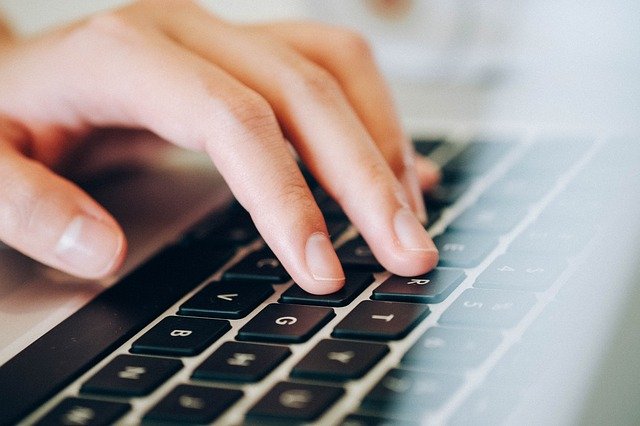 What is Citizen Journalism?
The concept of citizen journalism is based on citizens who play a dynamic role in the process of news collecting, reporting, editing, and distributing it to other public. It is different from professional journalism and traditional reporting. This kind of journalism needs no graduation from a professional course. The requirements are simple. The citizen has to have a camera or good writing skills and more importantly a social media account.
In simple terms, Citizen Journalists:
Are not professionals, but they produce and publish news
Are people outside the mainstream media organizations
Are people who were "audience" yesterday
They simply write the news from their perspective.
Citizen journalism is also called as:
Personal publishing
Networked journalism
Participatory journalism
Open source journalism
Citizen media
Grassroots media
Bottom-up journalism
Hyperlocal journalism
Stand-alone journalism
Distributed journalism
Nonmedia journalism
Guerrilla journalism
History of Citizen Journalism:
With high-quality cameras and the fastest internet facilities, citizen journalism has become easier today. But, it all started with 727 citizens in South Korea. Being dissatisfied with the traditional media and their reporting, the Korean entrepreneur, Oh Yeon Ho's declared that "Everybody is a reporter" in the year 2000. Unable to bear the costs of hiring reporters for a professional news medium, OhmyNews, a news website was started. The speciality of this website was, any person could write and report the news. Gradually, the count of the citizen reporters and the news started to increase and it was noted that the reporters count touched 50,000 plus in the year 2007. Citizen journalists from 100 countries reported.
Also, Read: Investigative Journalism
Later, this practice was brought into existence in every country which had the growth of the internet. As technology grew, the issues, the crime scenes, and also other newsworthy events started to grow. Also, citizen journalism was a great help during terrifying happenings such as attacks and natural calamities. It is continuing to contribute to the aspect of receiving information from every corner of the world.
Types of Citizen Journalists:
There are two different ways where a citizen journalist can work:
Working on their own
Working with organizations
Working on their own:
Citizen Journalists working on their own means that they create something by themselves. Instead of adding something to the existing publications, they create something and publish it on their own. Not being affected or influenced by the traditional media, these people publish their works with the help of new media. Again, there are two ways to use new media:
Social Media – The creative creators actively use their social media accounts like twitter, instagram, facebook or others to publish their comments, photographs, or opinions. This helps in drawing the attention of the public to what is going on in the world. For, instance, the Tamil Nadu Jallikattu protests happened widely with the help of the news spread on social media. Their motive is "I shoot, I write, I edit and I publish it".
Creating a blog or a website – When a person feels the urge to comment on an issue or tell it out, that is when that person creates their own blog or a website in order to share their opinions with the public. The person can take this opportunity to write more on the same topic or explore other topics to disseminate information. With a blog or a website, a citizen journalist can use different types of media such as photographs, audio or video publishing to spread news.
Working with News Organizations:
A lot of citizen journalists work with news organizations and help them publish news with a proper source. They can
Comment on the articles published – These journalists can go to a news article published on a news website and comment on the articles. This will catch the reader's eyes and they get to give more attention to the article. The readers or other journalists can also comment on the articles as well as reply to the existing comments thereby giving a new perspective to the news.
Crowdsource – Crowdsourcing is done by professional journalists as well. Crowdsourcing means getting sources and information from the crowd to complete an article. The citizen journalists check facts, analyse, and re-send it to the news organizations. This usually happens when the work is more but the people working on it are less in number.
Live Vlogging – Video blogging is live when there is something great or unusual happening in an area. For example, it can be a concert or it can be a lengthy power cut due to heavy rains. People talk about how they feel or what has affected them throughout the happening. Protests and riots are also bravely covered through live blogging and vlogging. Sometimes, the reporters report with a photograph or an audio recording that becomes the source of the news update.
Why do we want to share everything on social media?
Advantages of Citizen Journalism:
Citizen journalism has more advantages than disadvantages.
There are first-hand contributors during a critical instance
Offers an opportunity for talented people who are not professionals
It offers a good amount of space for marginalized groups
It talks about the problems that mainstream media forgot to throw the spotlight on
Low cost but easy access to a large set of audience.
Simply, threats don't play much of a role here.
It empowers local communities
Citizen journalists who speak for their public work for the betterment of their community.
Disadvantages of Citizen Journalism:
Even though there are less disadvantages, the impact is more.
Citizen journalists sometimes tend to work unethically
It confuses the audience on what to believe as there are a lot of opinions
Sometimes, the news reported are untrustworthy
Conflicts of interests and differences in opinion
At times, people tend to get diverted by the wrong news.
In Today's Scenario:
Today, citizen journalists are taken more seriously than the mainstream media. This is because the mainstream media sometimes fails to cover what is important and loses its credibility. Moreover, citizen journalists have started producing news with proper fact-checking and the right sources. They cover a lot of events and critical happenings in their day to day life. They focus more on the issue and disseminate the information possible. In today's scenario, citizen journalists are becoming more trustworthy and are being followed more by the audience. Also, they are fearless most of the times.
Even though citizen journalists are more live, active, and report the wanted news, there is some sort of lack of self-control on publishing news that seems to be missing. Also, the authenticity of reporting is becoming less in one in ten news. But the future is also in the hands of citizen journalists now. The more people are becoming educated and are exposed to technology and its growth, the more is the emergence of citizen journalists.
Also Read: Photo Journalism
References:
https://www.govtech.com/em/training/-Emergency-Management.html