Chandra Bhan Prasad is a famous journalist, author, and also a human rights activist. He has been featured by the New York Times and the Washington Post. He strongly believes that capitalizing on the Dalit community is a quick vent to their liberty. He has taken a lot of first steps to motivate people from the Dalit community. He exposes his ideas and concepts through his articles and books. His motive is to make Dalits give jobs rather than seeking jobs. Through this, he is confident that the extended discrimination will reduce and vanish someday. True to his belief, a lot of people from the Dalit community are coming out of the confinements and misconceptions.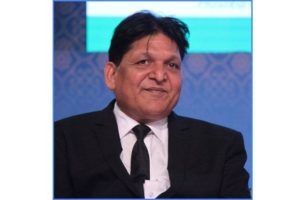 Why is it important for Dalits to capitalize?
In India, Dalits don't have a particular enemy. They fight a social condition that is strongly forced against them. The caste-based society in this country is now slowly turning into a class-based society, which is more dangerous than the previous one. But this changing process is seen as the right time for the Dalits to capitalize and move to the next stage. This also weakens the caste system. There are basically two ways for Dalits to capitalize. One is through educating the current generation and seating them in the right job for their qualification. The other and quickest way is through entrepreneurship. Because the market values do not know caste. A Dalit who is defeated in the place of birth always succeeds in the industrial belts. Entrepreneurship is more than seeking jobs. It is a lead to providing jobs where the treatment is neat and proper. Capitalization through entrepreneurship gradually changes the social status of the Dalits.
An e-Commerce Portal for Dalit Products:
Chandra Bhan Prasad is a founder of an eCommerce platform called "bydalits.com". This site promotes Dalit products and makes them wealthy. The main motive of this website is to reduce or remove caste dominance. This movement supports four types of people, the founders, the business associates, the sales associates, and the buyers. They sell clothing and accessories in an affordable price range. These products are nowhere less in quality than the other products found in markets. Through this, the dream of Dalit capitalism is becoming a reality. The website also bridges the gap between Dalit manufacturers or entrepreneurs and consumers. It has influenced a large set of people from the Dalit community to launch and bring up their own brands. Thus ensuring the purpose is solved.
The idea of an English Goddess:
After the caste, language has the most divisive base in India. There are nearly 19,500 spoken languages and dialects. Today, almost every state has its own language. When Chandra Bhan Prasad realized this, he felt that if India is going to have a serious threat of disintegration, language nationalism has the highest chance to serve as a reason. His idea was to remove that chance for betterment. He thought of removing every single native language and enhancing the usage of a single language nationwide. He hoped only that English would be able to help this process. He points out that every Indian language or dialect involves caste in the slang. This also stays as a reason for him to choose english as the language of hope.
He also knew that nothing is done overnight. So, in order to make this a practice, this Dalit writer introduced "Angrzi Devi" (The English Goddess) to people in Uttar Pradesh. A small temple was built in Banka village for this goddess. The statue of Agrezi Devi is found to be a modern woman who is two feet tall and with a book and a pen which shows that she is well educated. She symbolizes the Dalit renaissance. Through this, he motivated people to learn English. He made people believe that they can speak English with proper fluency. This temple came into existence in 2010. There was positivity in the kids from the Banka village after they started worshiping Angrezi Devi. This gave them the thought and confidence that speaking English and learning the language is not that difficult. But this ideology did not last long and it faced a lot of criticisms.
Books by Chandra Bhan Prasad:
Chandra Bhan Prasad has written two books and has recently co-authored another book.
This book speaks about the discrimination and caste biases that is carried through generations. It is also a well-analyzed work that helps people to understand the caste divisions in our country. Through this book, Chandra Bhan Prasad proves that Dalit phobia is a disease that is prevailing.
This thought-provoking book opens up on different cultural concepts. It is very much valuable and helps you to educate yourself more on the Dalit community. This book raises certain serious questions that push people into a realization. It is highly recommended to read in order to understand the current context.
This book is written by Devesh Kapur, D Shyam Babu, and Chandra Bhan Prasad. True to its name, this book speaks of the Dalit entrepreneurs who have struggled a lot to break the barriers and come up in life. This struggle is not just the economic struggle but also the struggle to retain their rights, equality and identity. This book is a great motivation for budding entrepreneurs.
Currently, Chandra Bhan Prasad, inspired by America's Black enterprise, is publishing a monthly magazine. It is called the "Dalit Enterprise". This magazine features nearly twenty Dalit entrepreneurs and business people every issue, who have faced and crossed all the obstacle to reach heights. It serves as a motivation for Dalits to come out of the false trap that they are in. Even though there are a lot of unwanted attacks and charges on the Dalits, in the last four years, the success stories have also increased in number. This man's practices have made entrepreneurship easy, fashionable, and believable. Through his different ideas, designs, and suggestions, he has influenced a large set of people and motivated them towards amelioration and continues to do the same everyday.