A human rights defender or human rights activist is a person who, individually or with others, acts to promote or protect human rights. They can be journalists, lawyers, teachers, or just individuals acting alone.
Humans do have certain rights. These rights are defined and declared by a governing body that governs other human beings. The United Nations declared a total of thirty rights which are universal, which means it applies to every human in the universe. But, when did one human start dictating the rights of other humans? A King named Cyrus was the first person to take a revolutionary step towards Human Rights. He, after conquering Babylon, set the slaves free and gave them the right to choose their crowd and religion. This concept spread quickly to Greece, Rome, Asia, and other parts of the world. There were different names and different explanations for the term. And finally, the universal human rights were drafted and declared by Eleanor Roosevelt, the former First Lady of the United States.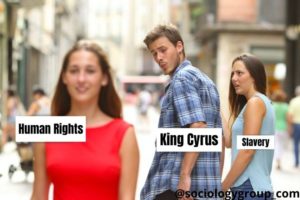 If people have rights to freedom of speech and expression, why are people in prison for speaking up? People are said to have the right to food and shelter but people, even today, are dying due to poverty and hunger. The number increases day by day. Why do caste-based systems exist when there is a rule that people are not to be discriminated against? Has anyone actually followed the thirty rights declared? These words are made into reality by some great minds, they have also given courage to every human who fights for their rights today.
Read more about Human Rights
10 Important Human Rights Activists
1. Abraham Lincoln
When Lincoln was the president of the States in 1861, people were highly exposed to slavery. A lot of people doubted if the concept of democracy would survive in America. But, what Lincoln believed was different. Lincoln believed much in equal rights and opportunities. He slowly abolished slavery, unlike the northern people who wanted slavery to vanish overnight. He educated himself by reading a lot about human rights. Also, he is the reason why women and black people got the right to vote and are free from slavery and discrimination today. His Gettysburg Speech is still one of the greatest orations in History.
2. Nelson Mandela
Even today, people who fight for their rights, take Nelson Mandela as a role model. Initially, Mandela believed in peaceful protests, he changed his mind and supported armed resistance later. Mandela's protest started right from his youth when he fought against apartheid while studying in law school. Later, he joined ANC, a party that supported and fought for the rights of the black people. In the year 1994, he ran for the first democratic election and was chosen as a president by the people. After becoming the president, he united the country by rubbing off the racial lines. Even after his political life, he was dedicated to the concept of human rights.
3. Jose Ramos Horta
Horta, was the former president of Timor Leste, a south-east Asian Nation. He has been fighting against oppression right from his youth. He describes human rights as freedom from fear, freedom from arbitrary arrest, freedom from torture, and freedom from disappearance. He has been exiled from his country for criticizing the government's attention on poverty and underdevelopment. He won the Nobel Peace prize in 1996. He is also the youngest person to provide a solution to the UN for the problems that his homeland was facing.
4. Medha Patkar
Medha Patkar fights against anti-globalization and also for the rights of the villagers and tribes in various places. She is well known for her "Narmada Bachao Andolan (NBA)" movement. It was a movement against the Narmada Valley Development Project (NVDP) which aimed at constructing dams in and around the Narmada Valleys. Those constructions were responsible for the submerging of many forests and displacing over 65,000 families. When she came to know this, she marched against the construction forming the NBA, which legally represented the movement. She was arrested by the police and beaten up repeatedly. But her movement was a success after the world bank decided not to fund the project. In 1996 she started the National Alliance of People's Movement (NAPM).
5. Thanthai Periyar
E.V. Ramaswamy is better known by the name Periyar. He was the man of ideologies such as social equality, rationalism, and feminism. He built the basement for Dravidian politics in Tamil Nadu. He criticized the Indian National Congress party for working only for the interests of brahmins. He started the self-respect movement and was jailed for participating in the Vaikom Satyagraha. He was keen on seeking the rights of Dalits and abolishing untouchability. He also supported issues regarding birth controls and widow remarriage. He made women speak up for their own rights and equality. Till his death, Periyar has been influencing people from the social and political space.
Read more: Periyar E.V. Ramaswamy: Biography and Books
6. Andrei Sakharov
Andrei was a physicist and a human rights activist. People believe that his contribution has prevented the third world war. He is one of the great minds in the USSR. He also brought in a lot of revolutionary changes in the country. He invented the hydrogen bomb. He didn't like the US being the monopoly of nuclear weapons so he also contributed to the finding of nuclear weapons. Because of this, the USSR joined the US as nuclear power, and the third world war was canceled. Later, he demanded an end to the nuclear testing after knowing it's the aftermath. He was given the Nobel Peace Prize but was not given permission to travel to Oslo and receive it.
7. Aung San Suu Kyi
Aung has won the Nobel Peace Prize and the Sakharov award for the freedom of thought. She believes that human rights are a need but they are misunderstood as entitlements. She made her country a democratic place through non-violence. She has been an efficient prisoner who was released in the past decade. She leads the National League for Democracy in Burma. She is still one of the best examples and role models for courage and patience.
8. Mohandas Gandhi
Mohandas Karamchand Gandhi, honorably known as Mahatma has become an icon of peace and non-violence, internationally. Having truth as the highest ideal of his life, Gandhi's voice represented major issues of his time. He insisted that all people in this world had equal rights. He led the Indian Nationalist movement against the British Rule. When he went to work in South Africa, he found many Indians facing racism, he started fighting against it. Later, he understood that racism was being a major issue between the Indians themselves. He started movements against racism in India, sacrificing his work and freedom, and succeeded. He also gave confidence to many people around the world to fight for their rights in a non-violent way.
9. Emilio Fermin Mignone
Emilio Fermin Mignon is a lawyer. He founded the Centre for Legal and Social Studies. Mignone has also been a part of the Argentinian Ministry of Justice and a specialist in educational policymaking. He documented and exposed the abuses and mistakes committed by the military power in his country. His start point was after his daughter was kidnapped and prisoned. He never knew her whereabouts till the end. Later his wife and he also conducted weekly vigils for the disappearing girls in Buenos Aires. He always ensured that humans in Argentina got their rights which were tough.
10. Shirin Ebadi
Shirin is an Iranian Lawyer. She has put in a lot of effort and brought the problems faced by women and children to the limelight. She believes that there is no connection between Islam and fundamental human rights. She began defending people who were oppressed and abused by people in authority through her legal practice. She was the first female judge in Iran but she was dismissed after Khomeini's revolution happened. Her bravery has been an example for a lot of women in Iran.
Humans have evolved socially and the social problems have grown in number comparatively. So, it is important to retrospect our social actions from time to time and reform human rights accordingly.
Also Read: 10 Famous Environmentalist  in India