KARVE EARLY LIFE:
Irawati Karve, named after the famous Burmese river Irrawaddy was a prominent Indian sociologist, anthropologist, educationist, and a prolific writer. Born in Myanmar where her father Mr. G.H Karmarkar worked in a cotton mill, Karve did her schooling at Huzur Paga boarding school in Pune. She went on to complete her BA honors in philosophy from Fergusson College and obtained her graduation in the year of 1926, after which she finished her masters in the subject of sociology from Bombay University under G.S. Ghurye, one of the pillars of Indian sociology. The title of her thesis under Ghurye was 'The Chitpavan Brahmans-An Ethnic Study', a study that she undertook on her own caste. She married Dhinakar Dhondo Karve in the meantime who was a chemistry teacher. DD Karve was the second son of Dhondo Keshav Karve, who was a social reformer advocating widow remarriage and women's education in Maharashtra.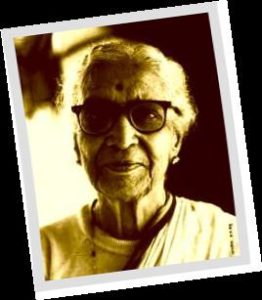 Thereafter, Karve went to Germany to obtain a Ph.D. in 1928 and returned after two years. Ironically, her father in law who was known in advocating women's education was against this move pointing that there is no need for further studies and a job can easily be set up. Karve and her husband were both firms in their stand that Karve would be going to Germany. To quote Nandini Sundar, "while Dinakar Karve may not have been a public proponent of social reforms or women's rights like his father, his daughters argue that he was the perfect supportive husband, recognizing his wife's exceptional intellectual abilities and doing his best to encourage her".
CAREER:
After obtaining her doctorate, Karve returned to India to join as a registrar at SNDT Women's University that was set up by her father in law. In 1939, she left this post to join as a lecturer in sociology in the Deccan College in Pune where she went on to become the head of the department of sociology and anthropology. Karve then went on to become the pillar in the subject of anthropology in India.
TRACING INFLUENCES:
Nandini Sundar, who did a phenomenal work on the biography of Karve, states that her works are majorly influenced by four intellectual traditions. The first was an ideological tradition that she imbibed from her mentor G.S.Ghurye. The second one is the ethnological tradition that could be seen in the widespread surveys that she undertook for her works. The third is that of German physical anthropology, which is basically tracing the genetics of various groups understudy to state their origins. The final one is that of socio-economic research and archaeological explorations, all of which were results of Karve's passion for research.
The influence of Ghurye could be widely seen in her works as both believed that it is important to study the family, caste, religion, and kinship to understand the basis of Indian society and also on her reliance on broad survey data to state facts. As an Indologist, Karve belonged to the classical orientalist Indologists, who relied on ancient Sanskrit texts to decode the present. This group also believed in the post-independence period that the Indian unity with its diversifying caste institutions essentially was found in its Sanskrit texts.
The German anthropological tradition comes from her tenure in Germany, where the then anthropology department heavily relied on marking physical characteristics in studying races. The department of anthropology was then under the larger department of medicine, unlike today. For that case, Karve's doctoral thesis title was 'The normal asymmetry of human skull', which subsequently proved that there were no racial differences in asymmetries. To quote Nandini Sundar, "to summarize, through the combined effects of diffusionism, colonial gazetteer style ethnology, and German human genetics, it was inevitable for Karve to come to understand her task primarily as one of mapping social and biological variations in society."
MAJOR WORKS:
Irawati Karve was a prolific writer. She fluidly traversed through the different terrains of literature and academics. Both the fields were at ease for her. While Karve becomes globally renowned for her writings in sociology and anthropology, she became famous in Maharashtra for her literary works. She has written over a dozen books in both English and Marathi. Her first book titled, Kinship and Organization in India were published in the year 1953. Karve was known for her resilient dedication to research. The most famous of Karve's works was Yuganta, originally written in Marathi and then later translated into English by herself. This book won her the Sahitya Akademi Award in the year of 1968. The book is a literary piece on the main characters of Mahabharatha with a historical, rather than a mythological approach. This has won her a lot of praises and critiques at the same time, for her scathing views on the characters present in the work. The major works of Karve on caste can be seen in her book called Hindu Society: An Interpretation (1961).
kinship meaning and everything about it
---
Reference
https://en.wikipedia.org/wiki/Irawati_Karve
Karve, I., 1994, "The Kinship Map of India", in P. Uberoi (ed.), Family, Kinship and
Marriage in India. Delhi: Oxford University Press, Pp.50-73.