There are 15 famous American authors of the 21st century listed in this article, whose work varies across different genres and fields, as well as the accolades and praises they have won for it, illustrating the importance and essence of reading books. The article further takes you on a journey through writing and storytelling and gives a short glimpse of the efforts taken by authors to create an impact and influence the lives of millions.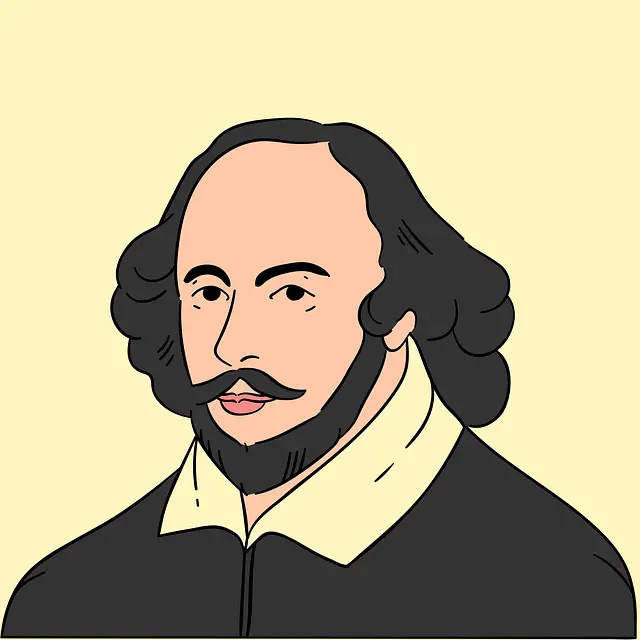 It takes great courage and patience to bring your ideas to life and put them on paper. One book can have an impact and change the lives of billions of people. Some say that if you don't like reading, you probably need to choose the right book for yourself. The life and perspective of a person can be completely transformed by a book or an author. The road to becoming an author is not easy. You can't be an author overnight. There are times when it can take years for a manuscript to be completed, proofread, corrected, reviewed, and eventually make it to the point where it can be published.
The most important thing to remember when you hold a book is that it is a dream of an author who never even imagined he would see the day of publication. The methods or modes of accessing and reading a book have changed over the years. From paperback to the digitalised and audible versions being available, one can now even carry a book in their pocket. However, the love for reading has remained the same, only better.
Shakespeare and J.K.Rowling, for example, have completely changed the face and structure of literature and the fascination with reading books. There are also upcoming and new authors finding their audiences, creating new genres and niches, and making their mark on the world.
Keeping the spirit of reading alive, we're highlighting 15 famous American Authors of the 21st Century.
Stephen King –
If we are talking about eminent American authors, then Stephen King is a name that surely can't be missed. Some also considered him to be the greatest author of the 21st century. He is popular for his work in the horror genre. He has 63 novels, 120 short stories, and five nonfiction books to his name. He works in genres like science fiction, the supernatural, crime, mystery, and thriller, along with horror, and many movies have been adapted based on his books, like The Shawshank Redemption and IT. He has inspired many to become authors. The most significant aspect of his writing is that he digs deeper into the lives of his characters and signifies their development and their story meticulously in his novels. People say he can read and understand human minds and express emotions like anger, grief, pain, and hope like no other author. Indeed, he is often referred to as the king of writing!
Dan Brown –
Any individual who has a keen interest in reading adventure or mystery books must have heard about the book The Da Vinci Code by Dan Brown at least once in his/her life. His books are more like a jigsaw puzzle or a treasure hunt that excites readers to read further and further and solve that mystery. His movies revolve around certain historical and Christian themes and are also adapted into movies. The help of his father played a great role in developing Brown's enthusiasm for solving crosswords and treasure hunts. Throughout his childhood, his father designed several treasure hunts and riddles for him and his siblings to complete on the occasion of their birthdays and other special occasions and holidays. Anyone who wants to feel challenged and be on their feet while reading a book will enjoy Dan Brown's novels!
John Green-
The New York Times bestselling author of books like Looking for Alaska, The Fault in Our Stars, Paper Towns and many more, John Green indeed has a way to express and showcase human emotions on paper. Green has a wide fan base among young adults, and his books are very popular among fiction readers. He approaches the themes of suffering, misery, demise, oblivion, and many other profound topics philosophically and wittily. Further, he lavishly ingrained literary references throughout his novels to make them more cultured. Together with his brother, Green also runs an educational channel via which he provides free education about various topics, in addition to being an author. He also has a podcast. If you're up for it, John Green's books will take you on an emotional rollercoaster. (PS- Keep tissues ready!)
Napoleon Hill-
Born at the end of the 19th century, Oliver Napoleon Hill is one of the best-selling authors in the sphere of self-help books. His famous book, "Think and Grow Rich," is the best. selling self-help book of all time. Hill's books help you discover your real self, have faith in yourself, and trust your subconscious. His books teach readers how to deal with adversity and overcome obstacles by facing them with grit and determination. Hill shows you ways in which you can train your mind and bring your imagination into reality. The Napoleon Hill Foundation, along with his books, provides other merchandise and accessories for avid readers. It has also introduced online distance learning courses for those who want to learn more about the purpose of life and the path to success. His books will change your perspective on life.
Alice Walker-
Alice Walker became the first African-American author to win the famous Pulitzer Prize for fiction for her popular novel, "The Color Purple." Apart from being a writer, she is also a social worker, an activist, and a feminist, and has portrayed African American culture and lifestyle in her books. Walker focuses on women in society and gives an insight into their lives, especially in certain cultures. Her work is centered around race and gender, and she has participated in the Civil Rights Movement to take a stand for the rights of women. Walker has always been an advocate for women of color, supporting them and highlighting the injustice that has prevailed on them over the years via her books, short stories, and poems. She was inducted into the California Hall of Fame at the California Museum of History, Women, and the Arts in 2007.
Harper Lee-
Her famous and one of the best-selling books of all time, To Kill a Mockingbird, brought Lee into the limelight, as it is still considered an all-time classic. The book is stated as one of the greatest additions to American Literature and also bagged the Pulitzer Prize back in the 1960s. Lee focuses on serious issues like racism, prejudice, justice and tolerance in America. The novel is written from the perspective of a young girl named "Scout" who ages from a young age of six to nine years of age during the course of the entire novel. The sequel to this book named, Go Set A Watchman, was written by Lee years before the publication of To Kill A Mockingbird but was published in 2015. Lee took a break from writing after the publication of her first book (To Kill A Mockingbird) since she felt that the amount of publicity and pressure she got was extreme for her. Her work is to date considered one of the finest works on racism and is most read in America.
Dale Carnegie –
If you are looking forward to sharpening your communication and interpersonal skills, Dale Carnegie has several books and booklets along with his speeches that will help you hone your aptitudes. He became famous for writing books on the art of public speaking and how to communicate with anyone about anything. He taught people the method of speaking effectively and influencing people. Carnegie served in the US Army during World War 1 and wrote prominent books like Stop Worrying and Start Living and How to Make Friends and Influence People. Even though the books were written decades ago they are still relevant today. Carnegie was also a lecturer and developed various courses around self-development, salesmanship, corporate training, and self-improvement. If you are a socially awkward person waiting to get out of your comfort zone, Dale Carnegie's books will help you achieve your dream.
Maya Angelou –
Maya Angelou was an eminent writer, poet, and civil rights activist who was famous for the book series of her biographies. Her work showcases her childhood and adulthood trauma and her experiences from her odd jobs as a sex worker and nightclub performer. She also expressed her interest in various fields like acting, directing, and writing plays. I Know Why the Caged Bird Sings was Angelou's first book to divulge intimate details about her life.  She is known as a spokesperson for black people and women everywhere and is considered a defender of black culture, She is admired among black people and feminists. Her works are widely used in schools and universities worldwide to teach subjects like gender and women's studies. She became the first female poet to recite her poem at the first inauguration of U.S President (Bill Clinton).
 Walter Tevis –
One of Netflix's most binged Tv Shows "The Queens Gambit" was based on Tevis's famous novel of the same name. The show based on the novel portrays a female character who is an orphan and loves playing chess. The price of chess board games and the demand for online chess training have skyrocketed since the release of the show. Along with that, the book topped the best-selling list again after 1982, the year of its original release. Readers can discover what makes human beings human – whatever the setting, whether fantastical science fiction or exciting everyday reality – through his works. His books stay on readers' shelves for decades because of that. He explores various human aspects and emotions and mentions them meticulously throughout his work. He is known for subtly mentioning and adding his personal life experiences and choices in his novels over the years.
 Torri Morrison –
Toni Morrison became the first African-American woman to win a Nobel Prize in Literature in the year 1993. She has also won the celebrated Pulitzer Prize in fiction. Morrison has published over 11 novels along with many short stories, stories for children and multiple poems. Her first book – The Bluest Eye, however, didn't sell well at first. The book's sales increased after the City University of New York listed it on its "must-read" list for understanding black history, followed by other colleges. Her work focused on the life of black people and their communities, especially women, in the USA. Her work gave a glimpse of the grim reality. Her novels over the period gained immense popularity and were also included in the curriculum at school and college levels. Morrison and her work were also featured in Oprah Winfrey's television book club. Her books articulate the least discussed part of history that mostly gets ignored like slavery, incest, alcoholism etc.
Marilynne Robinson –
The Pulitzer Prize for Fiction, the National Humanities Medal, and the Library of Congress Prize for fiction are just some of the many awards Marilynne Robinson has received as a novelist and essayist. Her first book Housekeeping is considered to be her finest work and has also been adapted into a movie. In the year 2016, she marked a spot for herself in the Times Magazine List of 100 most influential people.
A great deal of thematic interest can be found in her novels about faith and rural life. There are various topics that she discusses in her essays, including religion and science, American history, nuclear pollution, and the current state of American politics. She also writes articles about geopolitics, international relations, and the environment, and her writeups are often published in notable newspapers and magazines like The Guardian and The Washington Post.
 Cormac McCarthy –
McCarthy is an American writer whose works span the Western and post-apocalyptic genres, including twelve paperbacks, two plays, five scripts, and three short stories. In addition to his explicit illustrations of brutality, he writes with an unpredictably scanty style, dodging punctuation and attribution. It is widely regarded that McCarthy is one of the greatest contemporary American writers of all time. Films were adapted from a few of his notable books, such as All The Pretty Horses and No Country For Men. The latter won four Academy Awards as well. Oprah Winfrey also selected his book The Road to be a part of her book club. McCarthy's definition of an American-centric philosophy revolves around three major doctrines namely violence, going against the law, and estrangement. McCarthy exemplifies violence as a condition to prevail in the tyrannical and abusive environment of the American frontier and underdeveloped regions of the nation.
Stephanie Meyer –
We will be short-changing Stephanie Meyer if we exclude her from our list of the most famous 21st Century authors. Even though she has written multiple books, she is most famous for the four books in her Twilight Series, a collection of 4 books. In the book series, which has been adapted to movies, vampires are portrayed as romantic characters. In the initial days after the book series was released, it caused a hullabaloo worldwide, selling over 100 million copies. Though her ideas and her original manuscript of Twilight got rejected over 14 times approximately by different publications on the pretext that the central theme of the book is quite dull and absurd, Meyer didn't give up and kept working hard. At the end of the day, all of her hard work paid off, and her book became a New York Times bestseller, and it still holds the top ten position in every bookstore across the world.
James Patterson –
If you think about how many novels a single person can write in a lifetime, you still won't come close to James Patterson's number of novels that have been published in his lifetime. He has around 200 novels published under his name and holds a record for the most books by a single author to be on the New York Times bestseller list. Around 67 of his books have occupied the top spot for not only a few days but months at a time. It is a Guinness World Record. The quality of his writing is impeccable, and he doesn't waste his readers' time with unnecessary explanations. Furthermore, he has the art of capturing the attention of his audience only to leave them on a cliffhanger afterwards. Patterson is an exceptional storyteller, and his Alex Cross book series has over 26 books, of which a couple are in progress.
Veronica Roth-
It is said that age is just a number, and Roth is a perfect example of that adage. Having written a dozen titles by the age of 34, she is credited with writing the famous Divergent series, later adapted into a film series. When she first released her first book, when young adult and fiction dramas like Twilight and Hunger Games were prevalent, she gauged the audience's preferences. It took her almost 50 days to write her first book, Divergent, and it immediately hit the New York Times bestseller list. Her divergent trilogy sold millions of copies and also captured millions of hearts. What is ironic is that while she wrote the divergent book, she was pursuing a course in creative writing. Dystopian themes and religion are always the central themes of her books.
Writing is indeed an art, and authors do their best to introduce us to a whole new world and bring their ideas to us. The power of reading a good book lies in its capability to acquaint you with yourself and the world around you. Reading improves not just your reading skills, but also your acumen for life itself. Other than these authors, you can start your reading habit with a variety of authors in a variety of genres. Books laying in a bookstore a few blocks from your house promise a whole new world when you pick them up and read them.
Reference list-
https://writingcooperative.com/5-pieces-of-writing-advice-from-veronica-roth-c893f41f3cd4
https://en.wikipedia.org/wiki/Cormac_McCarthy
https://georgesaundersbooks.com/about-george-saunders
https://www.nytimes.com/2020/12/23/
https://www.theparisreview.org/interviews/5863/the-art-of-fiction-no-198-marilynne-robinson
https://en.wikipedia.org/wiki/Toni_Morrison
https://en.wikipedia.org/wiki/Marilynne_Robinson
https://www.famousauthors.org/john-green