Looking for top-notch book review services as an author? Or perhaps you're a content creator looking for reviews of a variety of books and authors? If so, you may want to consider using the interview and book review services on our website. Our Sociology Group is an international online learning community run by young people for social scientists and students. We intend to provide virtual guidance to those who are just entering the field of social sciences, either through formal education or out of a never-ending desire to learn more, We provide young minds with the much needed motivation and inspiration they need in their lives. Now, in an effort to enhance our learning process, we are launching new initiatives on our website, such as a new website solely dedicated to book reviews and interviews for all learning enthusiasts. This will expand our learning canvas. Keep checking back to learn more about all the great services we have on board for you!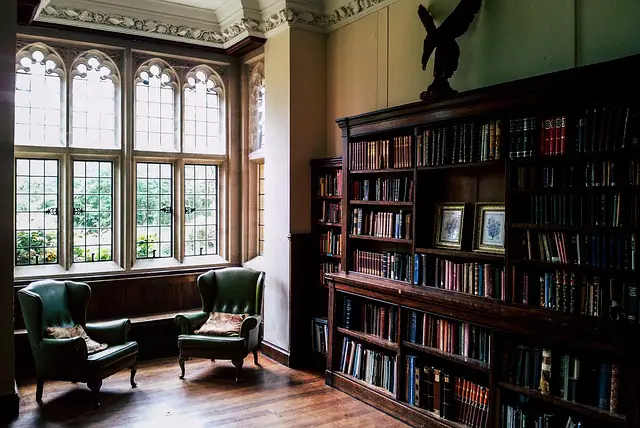 Introducing new initiatives on our website:
Welcome to our new website initiative on book review and interview services. We are excited to offer this valuable resource to our viewers.
First things first, we are pleased to announce the launch of OurIndieAuthors.com, our new website where we will begin a separate series for book reviews and author interviews that we will post on both this and our former website, Sociologygroup.com.
What is this Sociologygroup.com all about?
As noted earlier, our goal while creating our website, namely, sociologygroup.com back in 2017 was to give social scientists and students a high-quality education. Hence, our Sociology Group website is mainly about academic writing, research papers, articles, essays, reviews, interviews, etc. We have so far provided our readers with blogs, self-assessment articles, glossary of sociological terms, and advice on how to understand academic writing. We initially concentrated on reading and writing on social issues and advancements. We have put a lot of effort into building a strong intellectual community that is not only specific to India but on a global level.
What is our IndieAuthors.com about?
OurIndieAuthors.com was launched with the sole purpose of opening up new opportunities for learning enthusiasts, particularly for aspiring authors who want to reach a larger audience. To be clear, though, both general authors and independent authors can use these services.
As the name suggests, the reason we give independent authors or as some prefer to call themselves 'indie authors' more emphasis is that they are the authors that work to market and promote their books on their own. The distinction between general and independent authors, however, is not always clear-cut because it depends on how each author defines the term. But on a broader basis, unlike general authors, who have their works accepted by conventional publishing houses, independent authors often self-publish their works.
Nonetheless, a lot of indie authors are also featured in publications from major publishing houses.
However, the majority of them are authors who choose to self-publish their works.
Additionally, Indie authors usually help themselves out by writing, editing, publishing, and promoting their works on their own, independent of any publishing house.
We as a team intend to help such little-known independent authors who we think are valuable contributors to our society. The days when self-published authors were associated with being less talented have long since passed.
Many independent authors nowadays, who prefer to call themselves as "indie authors," are quite creative and should be exposed to more people. Our team is willing to support any such worthy initiative. And in this competitive world of online book promotions, we appreciate well-written works. It is for this reason that we developed our book promotion services simply.
So if you are an author, be it general or indie, with a new book out and are willing to promote your book, our new interview and book review services might allow you to reach a wider audience. Interviewing you about your book and writing a review that will be posted on our website are both options available to you from our team of skilled content developers. Through our social media channels, we can help you in connecting with potential readers and promoting your book.
Why choose our review services?
Every reader's needs could be satisfied by the selection of book review services available on our website. Our crew of knowledgeable and skilled book reviewers carefully crafts each word they write so that internet scanners become avid readers. Unlike crowdsourced reviews, which are unprofessional, our crew will write professional reviews of the book chosen. Building a good rapport with authors is still our primary responsibility in order to get the essence of the text, so that we place their works in the hands of a dedicated group of readers.
Most importantly, we have already conducted interviews with two of the best writers, Maheen Mazhar and Umar Siddiqui, on their respective books, "Through her eyes' ' and "Weightless, Woven Words," respectively. We have given a thorough and insightful analysis of their books, along with the synopsis of their books and other details about the authors, which may serve as an inspiration for any aspiring authors.
As we all know, book reviews and interview services are a great way to get your work in front of new eyes. And since we already have a vast network of readers readily available on our website, we can help you get exposure and build an audience through our book review and interview services.
Readers can gain insight into a book's subject matter, what to expect, and whether or not it is worthwhile via well-written reviews. Interviews are useful for providing information about the author, their writing process, and any other fascinating facts to potential readers.
So, you may trust us and get in touch with us to acquire in-depth reviews of your books as well.
Our Previous Interviews!
Additionally, our website provides PR services for book promotion for all sorts of writers. We can provide the following PR services:
Create a social media campaign for your book
Host a book club discussion on your book
Have your book reviewed by reputable book bloggers and websites
Contact other book bloggers and review sites to review your book
Submit articles about your book to online article directories and websites
Make a book trailer and post it on YouTube and other video sharing websites
Post information about your book on social networking websites like Facebook and Twitter
Create a website or blog devoted to your book
Establish a distinct system of genre and subgenre categories to make it easier to select books from the list
Ask readers to leave comments on your book reviews in order to increase engagement
How can we be approached for our book promotion services?
Contacting us is as simple as hand scrubbing with a brush! You can simply send an email to this below written email address: publishyou[email protected]. and we will get back to you within hours!
What do we have in store for our authors and writers:
We would be delighted to have you join us on this unique and exciting intellectual adventure.
We value all forms of writings that you bring to us and we treat your work not merely as some piece of paper but as the core essence of your unique thoughts. Social Science Group Reviews are very objective and neutral in nature, which may be helpful to you if you're a writer seeking for the ideal venue to promote your writings. We will make sure that we stick together throughout your entire experience. Interviews with authors who provide unique content, like you, are something we aspire to do.
If you're interested in having your book reviewed or being interviewed for our website, please get in touch with us.
Step-by-Step guide to get your book reviewed:
Send us an email at

[email protected]

if you'd like your book reviewed.
We will get back to you shortly after receiving your email to get more information, such as a quick introduction, the title of your book, a synopsis of your book, etc.
Our interview questions will be emailed to you. After getting your responses, our staff of accomplished reviewers will write reviews of your works.
After obtaining your book, it could take up to two or three weeks to write reviews. A copy of the review will be sent to you before it is published.
What kind of work do we accept?
This section provides information on what sort of work or books we accept for review or to be interviewed by our team of experts. We welcome submissions from both self-published and traditionally published authors. Also, we welcome all forms of writings, including:  
Fables
Folk tales
Excerpts
Short stories
Poetry
Essays
Articles
E-books
Audio books
All sorts of Fictions
All sorts of Nonfictions
Memoir
Autobiography
Self-help books
Our team of knowledgeable reviewers will provide a thorough evaluation of your book, and our interviewer will conduct an in-depth interview with you about your writing process, your book, and your career. As mentioned earlier your email address will essentially be used to send you the questions for our interview, which will then be posted on our website.
Perks of joining our Book Promotion services:
Joining a book promotion service online can offer authors a number of benefits, including:
Increased visibility for their book
The opportunity to reach new readers
The ability to connect with other authors and readers
The ability to share your work with a wider audience
The ability to receive feedback and constructive criticism from other authors and readers
The ability to learn new skills and techniques related to book promotion
The ability to connect with other professionals in the publishing industry
The ability to learn about new and upcoming books
The opportunity to interview authors and learn more about their work
The chance to connect with other book lovers and discuss your favorite reads
The opportunity to receive free books in exchange for reviews
Offering book suggestions based on your comments and previous readings from time to time
Additional services and offers:
We are a social media site for devoted readers. So, if your work meets the following requirements, we might be able to do your interview for free:
supporting NGOs or social causes;
fighting for human rights;
bringing social or environmental issues to the public's attention.
For all other services, we only charge a small service fee…