Choosing the right major is necessary for achieving your career goals. It is a critical task to narrow down different options at hand and choose the appropriate major. This makes it one of the most important steps towards your career goals. In this blog post, Tolulope Oluwakorede Adetayo outlines strategies for finding the perfect major for your career goals so that you can make an informed decision about your academic and professional future.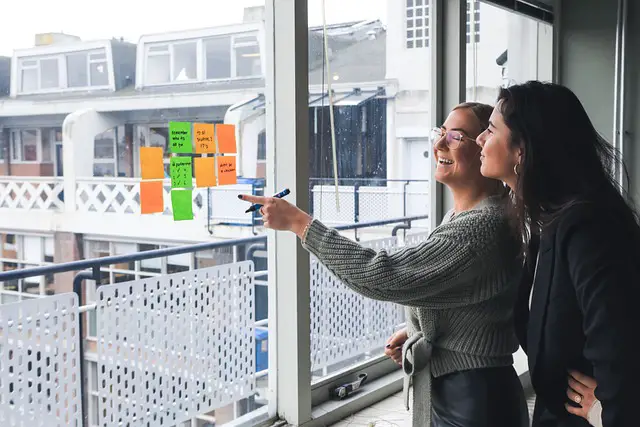 Self-Assessment
The first step to finding the right major is to know yourself. Who you are, what you want, how you see yourself in the future, what your past achievements were, what your values and beliefs are, and what your interests, strengths, and weaknesses are. Write all of these down to get a clear picture of what you want to do and what you are capable of doing.
This self-analysis will help you know which field you should go for and lead you in the right direction for your career goals.
Career Exploration
The next step is to explore various career options present in the market. Research career options that interest you on the internet, seek help from various career counseling services, connect with seniors on platforms like LinkedIn, and network with experienced people in different fields to get a better view.
Many colleges and universities offer career counseling services that can help
you determine what job opportunities are available in different fields.
Researching, analyzing, and discussing various career options will help you gain a deeper understanding of where you want to go in your career. This will help you make a decision about choosing the right career goal.
Research College Majors
After your self-assessment and career exploration, this step involves looking for different colleges and the courses they provide. Consider your interests and capabilities from the first step, along with the various career options you choose at the end of the second step while searching for majors.
Analyze the course outline, identify specific topics that interest you in the course outline, and take note of the subjects you dislike. Search for majors with similar course outlines, differentiate them, and choose the better one. Repeat this process until you find the most suitable major.
Consult with Advisors
The next step is to consult with advisors. Colleges and universities often have academic advisors who can help guide you in your major selection. They can provide valuable insights into the various majors offered on campus and the career opportunities that follow.
These career counseling services will guide you in choosing the right major, aligning it with your interests and the current job market flow. They will also provide you with all the formalities you'll need to enroll in a course or suggest activities that will make you stand out from others to secure scholarships or admission in courses with limited seats.
Consider Job Market Trends
Considering job market trends is a vital part of choosing the right major. Observe and research how many people are getting employed or what the potential is for future employment in the field that interests you.
As of 2023, digital marketing, blockchain engineering, UX design, cloud development, and data sciences are in trend and have more hiring opportunities.
Choosing a major in a growth industry may increase your chances of finding a job after graduation.
Take Relevant Courses
Taking relevant courses can aid in making more informed decisions. Enrolling in courses directly related to your field of interest will provide reassurance that you are on the right path. Additionally, exploring a variety of courses will help you define your interests and enhance your knowledge in specific subjects.
For example, if you are interested in management, you can take courses in marketing, event management, and finance to gain a better understanding and enhance your knowledge in those areas.
Attend Major & Career Fairs
Various colleges hold career fairs in collaboration with different organizations. Attending these fairs can help you gain more information regarding their courses. Take handouts from colleges, ask them any doubts you have, learn about other programs they offer, maintain good relations with employees for future reference, and compare different colleges. Having one-on-one conversations and observing will help you better understand and evaluate your career options.
Consider Your Long-Term Goals
Aligning your long-term goals with short-term goals is crucial for moving forward. Analyze how you see yourself and what you want to do in the future. Align that with the major you have currently decided to choose. If they complement each other, pursue it; otherwise, consider adjusting your short-term and long-term goals to match.
For example, if you want to work in an international organization, you might consider
pursuing a major in International Relations or Political Science.
Why Finding the Right Major is Crucial for Your Career Goals
Choosing the right major is the foundation and shapes the steps to be taken in the future. The right major will lead to the right path, complementing your interests, strengths, and weaknesses. This will keep you interested throughout the program and make you learn enthusiastically about your interests. It will help you gain skills and make you unique from others. The right major will not only complement your interests but also increase your chances of finding a good job in the future. Choosing a major based on appropriate job trends will make it easier for you to receive more job offers.
Also, a degree is not enough in today's competitive job market. Employers are looking
for candidates with relevant skills and expertise. A relevant major helps you stand out in the job market and makes you a valuable candidate. Employers value relevant majors because they believe you have the knowledge and skills necessary to do the job.
On the other hand, choosing the wrong major can lead to career regrets. The Education Data Initiative ([EDI], 2021) found that around 40% of undergraduate students drop out from their courses. They often end up in jobs they don't
enjoy or don't pay well. This can lead to regret and a sense of wasted time and money. Choosing the right major can prevent career regret and ensure your time and money are well spent.
Conclusion
Understanding and selecting the right major is necessary for achieving career goals. From self-analysis and career options to choosing the right field, everything should be considered when making the right decision. If the wrong decision is made, you may regret your choice and drop out. Tolulope Oluwakorede Adetayo suggests taking advantage of the resources available, including academic advisors and career services, to ensure you get the most out of your education and achieve your professional goals.