With a sociology degree in hand, one can find themselves on the threshold of various arenas of professions and practices. With a huge scope in countries like the USA, UK, Australia, Canada, Singapore, Ireland, France, Germany, and Malaysia, the job opportunities with respect to this are infinite.
To understand the highest-paying jobs in sociology, we need to become familiar with the existent structure of the job market's hierarchy. Let us start with what sociology deals with.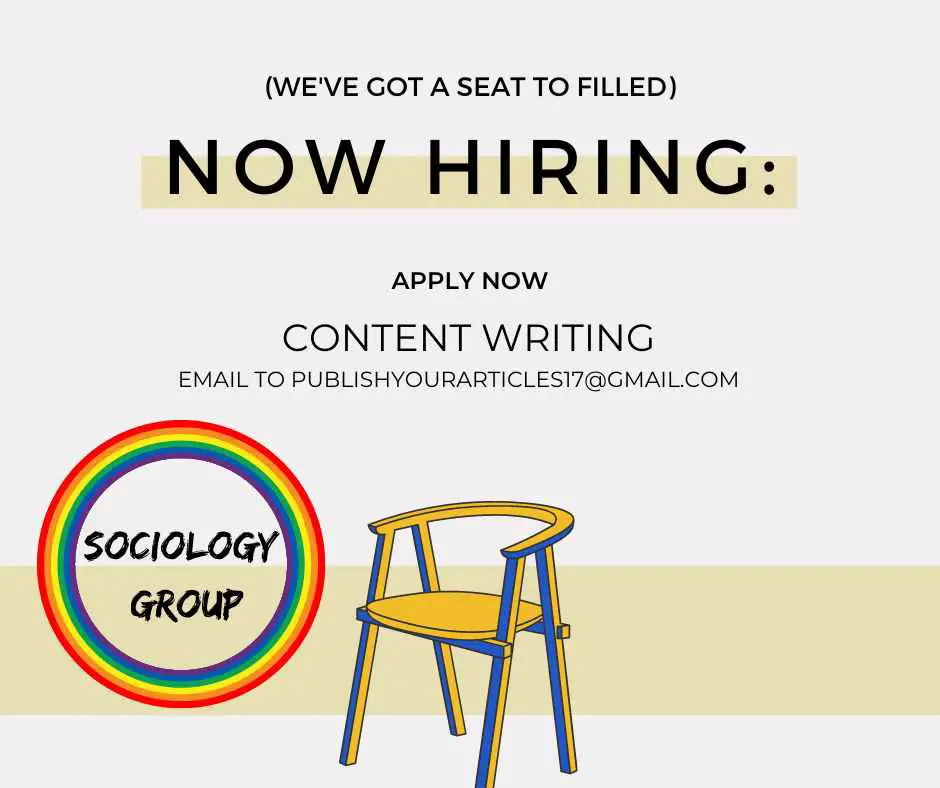 TABLE OF CONTENTS:
Scope of Sociology in the global market
Job Prospects with a degree in Sociology
10 Highest Paying Jobs with a Sociology Degree
What is Sociology?
Sociology has been one of the most fascinating and comprehensive academic subjects. It investigates human civilizations, behavior, and how these elements evolve and interact over time.
Given that social change is required on numerous levels in the current world, the future seems promising for sociologists. Sociologists are the experts who can help us comprehend how society works in order to bring about this transformation.
Scope of Sociology in global market
A person can study human connections and interact with people effectively by earning a degree in sociology. Graduates of this program may be able to find a rewarding job that allows them to interact with others and enhance their communities. Finding a career that fits your interests and gives you a high income might be made easier by learning about the careers you can attain with a sociology degree.
Graduates in sociology frequently choose to work overseas in fields directly related to social justice or public service in addition to the private sector. Due to the high need for English-speaking teachers practically everywhere, the field of education may be the easiest in which to get employment overseas.
Job Prospects with a degree in Sociology
The skills you have learned can be used toward the objectives you have set for your professional and personal paths because sociology is a vast field with many suitable job pathways. So, a sociology degree will be useful for a very long time, and it will be even more useful if you keep on learning.
You have several employment options across several industries. As you proceed along your job path, this is very crucial. There won't be a shortage of industries where your talents are applicable if you decide to go off the beaten path at some point along the way. Some people can discover if a field is something they wish to work in and make an informed decision by beginning in entry-level roles.
The departments that can benefit from sociologists include – administration, NGOs, journalism, communications, law enforcement, gerontology, criminal justice systems, health and medicine, etc. However, if one has found their niche in any of the following categories, their path becomes even more narrow.
Business and industry:
a. Bank Representative
b. Consumer relations specialist
c. Human Resources Manager
d. Technical writer
e. Merchandise
f. Market Analyst
g. Quality Control Manager
2. Analytics
a. Social researcher
b. Market researcher
c. Policy Officers
d. Data Analyst
e. Statistician
f. Criminology researcher
g. Survey Researcher
3. Government:
a. Human Rights Officer
b. Legislative Aide
c. Urban planner
d. Program coordinator
e. UN Ambassador and Volunteer
f. Employee Specialist
4. Education and Academia
a. Professor
b. Counsellor
c. Extensive Service Specialist
d. Public Health Educator
10 Highest Paying Jobs with a Sociology Degree
 Without further ado, here are the top-paying sociology jobs:
1. Public Relations Manager
The WHAT-
The Public Relations Manager also known as the PR Manager is a management position who look after the public image of the entity in question. This could be by being responsible for media questions, articles or even the press conferences. They are also in-charge of any emergency or crisis resolving that may surround the above-mentioned entity.
The WHO-
An assured speaker and communicator

Outstanding capacity for planning and organization

Possess a thorough knowledge of media relations and needs.

Be proactive, dependable, accountable, and accurate with an eye for detail. 

Be proactive, dependable, accountable, and accurate with an eye for detail. 

Possess knowledge of all major social media networks from a tactical perspective

Good exposure to creativity

Ability to operate in high-stress conditions for extended periods of time
The HOW-
Bachelor's Degree in Sociology aids honing the skills required to do a Master's in Public Relations and Communications. This is the quickest process ahead to use Sociology Degree in PR Management.
Public relations professionals need to have a sociological understanding of groups to be effective and communicate with them in relevant ways. Because they have this insight, sociology majors are the best candidates for jobs in public relations. However, sociology majors who comprehend the purposes and aims of public relations will succeed in the field more. By adding this to their sociology education, they can learn this by taking public relations-focused classes in addition to their sociology courses, they can learn this. This can include courses in public relations principles, marketing, and communications.
The WHY-
As one of the highest paying jobs with a tact to express and communicate with a sociology degree, this job brings in the given pay scale:
Low Range: $38,000 per year
High Range: $73,000 per year
RESPONSIBILITIES
Take media inquiries.
Media pitch: submit articles
Build media kits
Set up press conferences
Hire and oversee other designers and content creators
Oversee the financial expenditure for the public relations department.
Aid in articulating their organization's viewpoint to their target audience through interviews and press releases with the media
Create speeches for corporate leaders.
The public image creation in a creative manner with their leverages.
Article preparation for corporate newsletters
Overseeing full-time staff
Tracking social, economic, and political events that may have an impact on their business
Provide suggestions for improving the company's reputation considering trends.
2. Human Resources Manager
The WHAT-  
Sociology-trained HR professionals should expect competitive pay and career development. It is one of the social science occupations with the greatest compensation. But graduates in sociology ought to be knowledgeable about human behavior. You need a sociology degree to do this. Most sociology graduates who work in human resources advance from being a representative to a specialist. You can advance to a management position once you have at least five years of experience.
The WHO-
excellent verbal and written communication skills.
Good team spirit, mediation, and problem-solving skills.
capability to schedule and detail out reports.
Strong analytical and problem-solving skills.
ability to schedule tasks and oversee the same when needed.
having knowledge of hiring rules and regulations.
well-versed with Microsoft Office or related software.
ability to learn the organization's HRIS and HR talent management systems.
The HOW-
After a Bachelor's in Sociology, A minimum of three years of human resource management experience preferred.
For human resource managers, employers usually insist on a master's degree in business administration, labour law, or human resources. An MBA or Master of Business Administration program may be available from a reputed college. A master's degree is furthermore required to enrol in a human resource management PhD program. By enrolling in a master's or doctoral degree, you can increase your earning potential and advance in your profession more swiftly.
The WHY-
Apart from the mediation between management and employees, they give advice to other business people in the field on market fluctuations. In the current environment, the job of an HR manager may be more important than ever bringing in the given pay scale.
Low Range: $73,410 per year
High Range: $155,000 per year
RESPONSIBILITIES
New hires must be found, interviewed, hired, and trained.
Manage daily activities of the department.
Provide thorough and timely performance reviews.
Manage disciplinary actions and terminations of employees in accordance with business policy.
It is especially crucial to comprehend and implement the organization's human resource and talent strategy in partnership with the leadership team.
Offer assistance and guidance to management, other staff members, and HR specialists when complex, intricate, and delicate issues or circumstances arise.
Oversee the recruiting of new workers and consult with departmental managers to identify the skills and competencies required
Analyse the trends in pros and cons of the employment strata.
Create projects and learning and development activities that allow employees the chance to advance internally.
Monitor employee disciplinary proceedings, terminations, and inquiries.
3. Market research analyst
The WHAT-  
A market research analyst is a specialist who gathers information from many sources and uses it to analyze patterns to foretell the direction the market will go in the future. To understand the distribution of resources, market research analysts comprehend the sequences and relate them to future decisions.
The WHO-
Experienced in Market Research Analysis
Ability to multitask and comprehend vast volumes of data Excellent communication and presentation abilities Extensive familiarity with databases, MS Office, search engines, online analytics, and business research tools
Knowledge of CRM software
Adequate familiarity with data collection techniques (polls, focus groups, surveys etc)
Working understanding of modelling, mining, and data warehousing
Powerful critical and analytical thinking
The HOW-
After a Bachelor's in Sociology, specific post-graduate degrees in marketing research and analysis are offered by some colleges. In addition, acquiring a leadership position as a market research analyst may benefit from earning an MBA.
Consider starting out as an account representative, marketing assistant, intern in marketing research, or in a position that can give you the necessary industry experience to apply for opportunities as a market research analyst.
Both domestic and foreign markets recognise the Certified Market Research Analyst credential from the International Institute of Market Research and Analytics (IIMRA).
The WHY-
With a blend of computer literacy, organizational and analytical skills, a market research analyst makes an annual income in the given pay scale:
RESPONSIBILITIES
Low Range: $57,650 per year
High Range: $88,000 per year
RESPONSIBILITIES
Collect data about the market and its competition, and stimulate this into information of words and reports.
To be able to predict where to set market goals and analyse the result of various data collections.
Conduct dependable and valid market research. SWOT evaluation
Interpret data, create reports, and offer advice
Utilize internet databases to store results of market research.
Compare the market offerings of different companies, identifying industry trends, pricing/business strategies, sales, and operating procedures
To guarantee that the data on the releases are accurate and the angle of the release is correct, evaluate the programme approach and critical data.
Maintain complete awareness of market trends, third parties' research, and best practises.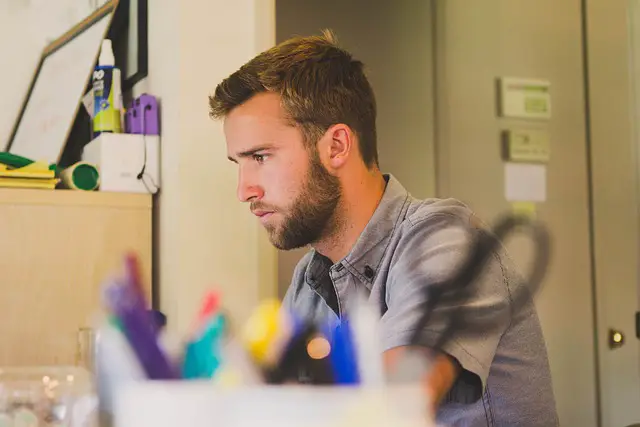 4. Professor/ Academic Researcher
The WHAT-
A university-level sociology instructor is known as a professor or academic researcher. They impart knowledge to the students in the social sciences, such as sociology, anthropology, and psychology. They might also do sociological research and produce books or articles on the subject, in addition to instructing students. The students' research pursuits are also aided by these experts.
The WHO-
A high degree of intellectual capacity, including the ability to organise and conduct research
Technical ability, the ability to learn how to use new tools and upcoming technologies
Organizing abilities, time management, and member support
Interpersonal abilities to create enduring working connections
Writing for publications, conferences, and grant proposals requires the ability to communicate clearly and meaningfully
A burning desire to excel in your field and the drive to learn new things, meet deadlines, and achieve goals
Great data analysis and statistical understanding and strong IT capabilities
Outstanding verbal communication abilities, able to convey concepts and conclusions in lectures and presentations
Flexibility and resilience to continue working even when research doesn't provide results as quickly as anticipated.
The HOW-
Bachelor's Degree in Sociology needs to be followed by needs a PhD or other terminal degree in the relevant discipline. possesses significant expertise, is certified to teach at the undergraduate and graduate levels and does research and case studies in a subject of interest. The results of this work may be published in textbooks or trade publications. demonstrates intellectual leadership and has significantly advanced the field. Mentoring and chances for independent study may be provided to pupils. Typically, this person has written and is a leader in the industry.
The WHY-
Along with academic prowess, when instructing their lectures, these academicians must be able to communicate both orally and in writing. For pupils to remain engaged in what they are learning about sociological ideas like culture, teachers must be able to motivate them. Thus, the pay scale for this job comes along:
Low Range: $77,540 per year
High Range: $124,173 per year
RESPONSIBILITIES
Logical and inquisitive by nature
Looking to comprehend more extensive systems and patterns
Capable of understanding the nuances and complexities of social interactions
Patient and resourceful, as well as kind and easy to chat to
An effective motivator and inspiration for pupils
Organised and mindful of one's time management
Committed to education
Service-oriented
Considering how to deal with people from different backgrounds
Capable of clearly expressing concepts both orally and in writing
Highly skilled in the social sciences
Qualified with a graduate degree in the social sciences or a topic relevant to education
5. Data Analyst
The WHAT-  
This job particularly entails solving problems related to customers by studying immense survey data. The data analyst is also responsible for updating the company and its stakeholders about this inference. It can relate to a variety of fields like justice, science, business, marketing, finance, banking, and several governments.
The WHO-
Knowledge of computer languages like SQL, Oracle, R, MATLAB, and Python 
technical mastery of data models, segmentation, data mining, and database design and development.
Skilled in programming (JavaScript, ETL frameworks, XML,), databases and in studying packages like Business Objects
knowledge of statistics and data analysis software such as Excel, SPSS, and SAS
knowledgeable about using data processing systems like Hadoop and Apache Spark
understanding of data visualisation programmes like Tableau and Qlik
understanding of how to design and use the most accurate algorithms to solve problems with datasets
abilities to solve issues
Accuracy and detail-oriented
a pro at research, report writing, and presentation creating
cooperative abilities
The HOW-
Along with a degree of Bachelor's in Sociology, any certification along mathematics, statistics, computer science, or economics background provides an edge to the career path. However, a postgraduate course in data analytics can make you a professional ready to practise. 
The WHY-
Although a high-paying job, it is to be noted that a variety of criteria, including educational background, geographic area, relevant experience, and skill set, affect the data analyst compensation.:
Low Range: $51,680 per year
High Range: $136,000 per year
RESPONSIBILITIES
Using automation and technology to infer data from sources
Problem solving with respect to codes and other prevalent issues.
Rearranging data in a usable way via the creation and maintenance of databases and data systems
Analysing data to determine its value and quality
Oversee coding authenticity, performance, and its related reports to analyse smooth working.
Using statistical techniques to understand data structure and working by examining patterns for future predictions of growth.
Evaluating business performances overtime.
Looking out for cultural, societal, market and international patterns influencing this stratum.
Collaborating with programmers, engineers, and management leaders to find possibilities for possible changes and better upcoming plans for the forerunning.
Making reports post analysis that explain the entire research and process to the said stake holders to proceed with decision making based on the information
6. Lawyer
The WHAT-  
Lawyers are responsible for resolving legal issues and finding loopholes in agreements, contracts, and other legal documents to avoid conflicts. They are also responsible to stand for the said company or individual and speak on behalf of them in front of a judicial platform. Paralegals are subordinates to these lawyers that help in paperwork, collection of data and meanwhile gain experience in the field.
The WHO-
Clear verbal communication
Exceptional writing skills
Logical and analytical justification.
Protracted legal research.
Coherent client service
Technologically adept
In-depth understanding of law and court procedures.
Volunteers to Promote Teamwork
The HOW-
Bachelor's degree holders in sociology should consider any appealing legal vocations before enrolling in an appropriate legal education programme. If you want to practice law, you must obtain a license to do so after graduating from law school.
Because they comprehend how laws and social institutions affect both individual and group behavior, sociologists make excellent lawyers. Problem-solving, analytical reasoning, and critical thinking are examples of transferrable skills. The three main work environments for law and sociology are law firms, the criminal justice system, and federal, state, and local government organizations.
The WHY-
Lawyers have an ever-growing career with the need of the hour increasing the pay-scale every time. The average range of the pay is as follows:
Low Range: $51,740 per year
High Range: $122,960 per year
RESPONSIBILITIES
Contracts, and other legal papers to be prepared, verified, and negotiated.
Provide consultation and legal advice to clients
Detect concerns in the contract or legal terms and come up with plans to deal with the same.
Participate in legal council meetings to devise constructive strategies
Stay up to date with rules, amendments and laws aiding the business sector
Maintain communication and cooperation with co-counsel.
7. Project Manager
The WHAT-  
A project manager oversees organizing and supervising a project's execution from beginning to end. They could work in a variety of fields, including engineering, law, health care, and technology. Project managers oversee a team of workers, develop a budget and schedule for the project's completion, and make sure that the work is proceeding as planned. In the end, project managers are accountable for a project's success or failure.
The WHO-
For technical project managers, a strong educational background, ideally in computer science or engineering
A track record of success in the field of information technology as a project manager
A strong technical foundation and knowledge of or expertise with web technologies and software development
Fantastic interpersonal and internal communication abilities
Good communication skills
Strong working knowledge of Microsoft Office, attention to detail, and the ability to multitask.
The HOW-
Bachelor's degree holders in sociology often needs five or more years of experience in a related profession and many formal project management degrees. Any related work experience is a bonus whereas the Project Management Professional (PMP) certification or PRINCE II certification is a bonus.
The WHY-
Lawyers have an ever-growing career with the need of the hour increasing the pay-scale every time. The average range of the pay is as follows:
Low Range: $82,053 per year
High Range: $221,076 per year
RESPONSIBILITIES
Make sure that all projects are completed by the deadline and within the allowed scope and budget.
Initiate and plan a project, and make sure it is technically feasible.
Make sure resources are available and distributed.
Create a thorough plan to keep an eye on and track the project's development.
Liaise with both internal and external partners to ensure the successful completion of projects
Organize interactions with clients and stakeholders.
Utilize the right project management tools to evaluate the performance of the project.
Analyse risks using risk management to lower project risks.
As and when necessary, report to top management and escalate
Make and keep a thorough project documentation
8. Police Officers
The WHAT-  
For their organizations, policy officers create plans and put policies into effect. To find the best answers to their difficulties, they collaborate with management groups, staff members, and the public.
They research the requirements of their company or agency and create policies that are tailored to fulfil those requirements. These policy experts research the policies of other organizations and offer suggestions for change.
Policy officers work in a variety of settings, including state legislatures, Congress, think tanks, NGOs, and international organizations.
The WHO-
A passion in politics and enacting change
Exceptional written and verbal communication skills
A passion in politics and enacting change exceptional written and verbal communication skills
The capacity to comprehend difficult material and convey it to a variety of audiences
Effective research and analysis abilities (including quantitative and qualitative methods) required to construct an evidence basis from which you will operate.
Great capacity for problem-solving and good judgement
The capacity to effectively persuade and negotiate while having organisational abilities, including the ability to keep track of priorities, adhere to deadlines, and manage projects.
The capacity to operate alone on your own initiative, and in a team; the ability to maintain correct records; and a sharp eye for detail.
Good IT abilities and strong numeracy
A responsive strategy that is flexible and adaptable to address shifting priorities and a constantly changing external environment
The capacity and motivation to learn about and keep current on a certain policy area or topics
The capacity to decide independently or counsel others on the best course of action.
Knowledge of confidentiality because you might be handling sensitive information
Devotion and enthusiasm for creating and implementing policies that will enhance citizens' experiences and lives or further a certain cause.
The HOW-
Apart from the degree in Sociology, a postgraduate research qualification (MRes or PhD) in a field like public policy, policy research, or social research may be necessary for some professions, such as those in think tanks where policy research is prioritised. Possessing a suitable postgraduate degree may be helpful even if it is not required.
For those without a bachelor's degree, a new Level 4 Policy Officer Apprenticeship has also been designed in the UK. In an apprenticeship, academic learning is combined with paid work and on-the-job training.
The WHY-
Between industries and organisations, salaries differ. Compared to the federal government or the commercial sector, starting salaries are often lower in the non-profit sector. The location, the area of policy you work in (for example, social, public, or operational), and the degree of responsibility you have all have an impact on your salary. Because job titles change, you should confirm the degree of experience required by companies.
Low Range: $28,686 per year
High Range: $74,524 per year
RESPONSIBILITIES
Carry out or have research on a variety of issues commissioned
Consult with all relevant parties, both internally and externally, such as employees, clients, or the public.
Collect, examine, and evaluate data and other information.
Draught reports, speeches, and briefings supplying pertinent justifications, analyses, findings, and suggestions
Deliver presentations and briefings orally
Facilitate or oversee meetings, conferences, or discussions, sometimes with the help of diary management
Give direction to senior management, important stakeholders, and decision-makers
Continually monitor social, political, and economic events and inform others of them.
Establish expertise in a certain policy area or depend on the knowledge of others to oversee and track the delivery of political or organisational agendas while providing updates on progress
Compose and review communications, to guarantee consistency and correctness,
Maintain accurate records of policy decisions and the evidence considered in making them manage and respond to information requests pertaining to policy
9. Social Service Manager
The WHAT-  
Managers of social services perform community service. They oversee and direct employees that deliver services to persons in need. They work with various populations, including the following – Aging, disabled, homeless or mentally ill. The clients they help deal with various social difficulties.
The work is enjoyable but demanding. However, the position requires expertise, great communication abilities, and sensitivity. Both political science and behavioural science comes into play in this job. They carry out research and study data analysis. They gain knowledge about doing sociological research. 
The WHO –
Great communication abilities for interacting with neighbours and co-workers.
Since social services managers define the general direction and motivation for their outreach programmes, strong leadership abilities are a need.
Writing proposals and managing a budget require strong managerial skills.
Social services managers must be able to think quickly and solve problems to deal with agency-related concerns as they arise.
To evaluate data and provide strategic direction for their activities, analytical abilities are crucial.
The ability to multitask and manage multiple tasks in a short amount of time
The HOW-
Along with an educational degree in Sociology, a minimum of 5 years of work experience is a bonus. It is recommended that you take elective courses in statistics, business leadership, public policy analysis, grant writing, and communication. However, for advancing into social service programme management, many organisations demand a master's degree. Depending on your area of expertise, enrolling in graduate programmes for a Master of Health Administration (MHA), Master of Business Administration (MBA), Master of Social Work (MSW), or Master of Public Health (MPH) may be a wise choice.
The WHY-
Social services managers who work in individual and family services bring home slightly less at $62,630, but the highest paid are employed by the federal government (USA, UK, Canada) with an average salary at $96,730 annually.
Low Range: $38,260 per year
High Range: $104,540 per year
RESPONSIBILITIES
Service and support to clients, including processing referrals for child advocacy issues, resolving grievances, completing needs assessments, and
Provide training programmes, consult on program-related federal, state, and local policies and regulations, and recruit, interview, and hire staff.
They should evaluate work to make sure programmes are operating successfully, resources are used appropriately, and programme quality is appropriate.
For collaborating on community service needs, preventing duplication of services, and communicating agency purposes, policies, and programmes, establish and maintain relationships with community members from other agencies and groups.
Plan and manage programme, equipment, and support service budgets
Identify, implement, and maintain administrative practises directed by the board of directors or top management.
To decide the future aims and direction of the programme, investigate and analyse community needs.
Choose organisational policies on issues including program requirements, program benefits and participant eligibility.
Prepare and maintain reports and records, including budgets, personnel records, and training manuals.
10. Counsellor
The WHAT-  
Counsellors are there to listen, empathise, support, and empower people. The kind of issues that may be experienced vary depending on the context and may include, for instance, sadness, anxiety, the need to control negative emotions and behaviours, or challenges dealing with traumatic experiences and events. Counsellors may assist clients who need help due to genetic issues, diseases like cancer, or mild to moderate mental health difficulties or drug-related problems.
The WHO –
The capacity to use approaches and methods for mental health therapy.
Understanding of local resources for mental health.
Understanding of crisis intervention methods.
Understanding of clinical processes and procedures.
Understanding of case management
Knowledge and comprehension of the methodologies, techniques, and principles used in clinical counselling.
Interviewing and evaluation of psychological and developmental issues skills.
Knowledge and comprehension of the norms, principles, and practises of clinical social work and mental health counselling.
The capacity to assess the effectiveness of therapeutic programmes and to modify them individually.
Ability to handle stress, emergencies, and other challenges while maintaining emotional stability.
Understanding of the administration, scoring, and interpretation of psychological tests.
Understanding of the moral and legal concerns involving patients' rights.
The capacity to create and deliver instructional courses or programmes
The HOW-
Along with an educational degree in Sociology, MA degree in school or guidance counselling; guidance counselling credentials is a must. Whether you have a degree or not, you can work as a counsellor. With a degree in any discipline, graduates have the option of entering the field. Although a psychology or social science degree might be useful, it is generally believed that a mature mindset and appropriate experience are more significant than the degree subject you studied.
The WHY-
Counsellors are paid generously as it is necessary to meet the unique requirements of the position, offers a variety of psychological assessment, diagnostic, therapeutic, and/or case management services to individuals, couples, groups, and/or families. This brings in the below pay-scale for counsellors.
Low Range: $42,000 per year
High Range: $74,540 per year
RESPONSIBILITIES
Evaluating patients through in-depth discussions, interviews, and observations to choose the best test or examination.
Determining the patient's emotional and mental conditions.
Making treatment regimens that are effective and incorporate counselling, medication, or other services.
Creating goals with your patient while working together.
Regularly discussing the treatment plan with your patient can help you find any issues or areas for improvement.
Teaching patients how to use healthy coping skills to get them through challenging circumstances.
Keeping track of the patient's development and altering the course of treatment as necessary.