In contemporary times with the growing pace of technical and scientific advancement on one hand and multidisciplinary collaboration on the other hand, the ability to express complicated ideas in a more simple, clear – cut and brief fashion especially in the textual domain have become extremely important. This article basically investigates some of the innovative ways to teach scientific and technical writing skills in order to establish a nurturant space that encourages the creation of proficient writers for a prosperous tomorrow.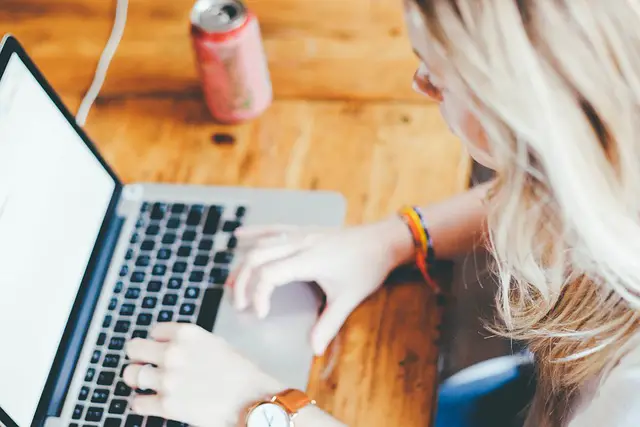 1)  Storytelling
One of the distinctive ways of teaching scientific and technical writing skills to people is through the method of 'storytelling' that helps them to comprehend the multifaceted theories and concepts in a more simple and familiar fashion. In short, this method basically makes the information more impressive, comprehensible and indelible in nature and also encourages 'analytical thinking' and 'innovative thinking.'
Moreover, storytelling is based on the narrative format through which one can easily disseminate knowledge and information to others in society. For instance, this method enables people to relate the real life events with the concepts that they have learned through storytelling which in turn improves their overall understanding about a particular concept or phenomena.
For example, one can also make sense about the scientific and technical writing skills through the stories, life histories of various scientists who have already conducted a number of path breaking experiments and research and even published scientific papers throughout their lives.
Not having good writing skills can leave you stressed and overwhelmed, especially when asked to write essays. This is why you can go to TopEssayWriting.org and find professional essay writers for hire. The service is also priced at student-friendly rates, so you don't have to worry about exceeding your budget.
2)  Collaborative Learning
One of the most innovative ways of teaching scientific and technical writing skills to people is through the unification of collaborative online platforms. These online platforms basically merge educational materials with dynamic sessions in order to provide practical experience to the people in order to formulate technical writings and paperwork. For instance, online platforms like Grammarly, ProWritingAid and several other writing websites can be used for enhancing the clarity and rationality of one's work.
For instance, in a classroom set – up the students can form groups and disseminate distinct ideas and knowledge through their collective wisdom. Moreover, this type of collaborative learning will not only motivate students to engage in meaningful discussions with each other but it will also promote 'peer evaluation' (also known as peer assessment) which are based on technical as well as scientific field collaborations.
Furthermore, peer assessment is basically about compiling, assessing and amalgamating the work of their peers with their own in order to upgrade and enhance their scientific as well as technical writing skills. In short, this collaborative learning method should be implemented everywhere especially in all the educational institutions so that students are able to upgrade their technical as well as scientific writing skills.
3)  Interactive Learning Modules
This innovative method can be used as significant learning tools for teaching scientific and technical writing skills to students. This method basically allows students to gain practical experience and knowledge about a particular subject matter. For example, online writing platforms such as Grammarly, ProWritingAid can be used to upgrade one's writing style.
Additionally, multimedia tutorials such as Coursera, online discussion forums and blogs such as Quora, Reddit including movies, webpages, podcasts, YouTube videos, infographics and standardized essays which are published online can also be used to expose students to a variety of writing skills in order to upgrade their writing skills and make their work more innovative and creative.
For example, certain game related elements can also be included into the interactive learning modules in order to make the learning process more captivating and interesting. Moreover with respect to teaching scientific and technical writing skill, this method of including gamified components into the learning modules can be used in writing competitions, cooperative endeavors  and quiz that will not only help students to enhance their writing skills but it will also teach them team work and analytical skills.
Furthermore, students can also take help of digital technologies such as virtual reality in order to place themselves in virtual destinations which in turn will help them to record their experiences and write their reports accordingly. In short, students can easily learn about the various writing patterns, formats and principles through the aforementioned interactive learning modules.
4)  Real-World Application
Students who are proficient in writing scientific and technical materials are able to contribute meaningfully towards the academic field by publishing their works in well known publications. These students are also able to make technical reports such as lab reports and their documentation skills are also remarkable. Moreover, they are also able to write efficient grant proposals for acquiring funds for their research work.
Apart from this, they are also able to contribute significantly in the corporate world that is majorly grounded on effective textual communication. For instance, these students can produce reports for local tech businesses and write instruction manuals for big industries. Furthermore, these skilled students also play a pivotal role in various fields which are evolving in the 21st century.
Lastly, students who are expert in scientific and technical writing can also contribute in fields related to public policy by drafting impactful policy briefs for the welfare of the people.
5)  Digital Tools
In order to polish one's writing skills, students can seek guidance from AI – driven writing tools such as Grammarly, Google Docs (provides instant feedbacks and corrections on spelling, grammar, structure and expression of writing)in order to acquire knowledge about various scientific and technical writing skills. For instance by providing instant personalized feedbacks, these aforementioned digital tools help students to accelerate their  writing process and also enables them to learn quickly about the mistakes that they have made in their written work.
For example, through these digital tools like MS word,Google Docs and EndNotestudents are also able to learn about proper formatting, citation and editing.
6)  Authentic Assessment
In order to enhance and upgrade the overall performance and skill set of a student, authentic assessment strategies can be used over the traditional grading system as the former strategy is found to be more beneficial for the students who are learning about the scientific and technical writing skills as these authentic assessment strategies are more capable to prepare these students for the future. Moreover, these strategies provide a holistic and authentic evaluation of a student's capabilities in comparison to the traditional grading system. For instance, authentic assessment strategies help students develop critical thinking skills, problem solving skills, interdisciplinary skills and so on.
Additionally, simulated work atmosphere can also be adopted for students to ensure that they are able to learn about the various scientific and technical writing skills and also prepare them for the real world activities and challenges.
7)  Mentorship
Mentorship plays a very important role in shaping an individual's life in any industry. Moreover through proper mentorship, individuals can become more competent to master the real world challenges and also get expose to different types of scientific and technical writing. Alongside, a good mentor not only enhances the overall learning experience of individuals but at the same time it plays a significant role in elevating the overall confidence of the individuals which in turn creates a sense of valor among the individuals to handle more convoluted or complex projects.
For instance, a good mentor can give good career advices to individuals, assist the individuals in establishing analytical skills, problem solving skills and so on, teach them about the relevance of work ethics in the writing industry (teach them about citation formats, plagiarism and so on), expose individuals to different perspectives and writing strategies within the technical and scientific realm and also introduce the individuals to a wide range of professional networks to ensure that they get exposed to better collaborative job opportunities in future.
8)  The Human Element
Let's not forget that the human element is of utmost importance in the process of learning scientific and technical writing skills. Without the personal touch and face to face interaction of humans in the physical world, individuals will not be able to establish certain skill sets such as critical thinking skills, problem solving skills and soon. Moreover without human beings, individuals will not be able to instill innovation and creativity into their writings, will not be able to make sense of 'work ethics,' will also lack the ability to examine and judge their own writings. In short, without human element individuals will fail to modify their writings as per the preference of larger audience and will also lack ' a holistic perception' about a particular subject matter.
Hence despite the availability of digital tools and AI – based objects in society, it is the extraordinary proficiencies of human beings such as critical thinking, flexibility, agility, sensitivity, problem solving and creativity that upgrades and enhances the overall quality of writing.
The Bottom Line
While teaching scientific and technical writing skills, it is important to establish an environment where students are able to learn about significant writing skills and develop a lifelong passion for effective communication by adopting the aforementioned methods. Hence in this way, we can prepare a prosperous future for the writers.
Author: Elaine Bailey is a professional writer and an educator. She teaches Literature to school students. Apart from this, she writes extensively on topics such as science, nature, education, and lifestyle. Elaine, in her free time, enjoys going out with her friends.