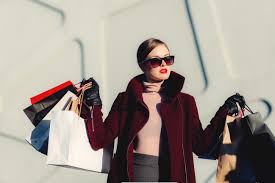 Sociology of fashion is something that can be defined as the cultural process of production and consumption. In other words, we can state it as uniformity in the society. Fashion is not only an inspiration or an idea but it is much more than that, it also holds a strong cultural meaning behind it. It gives an identity to the person as well as society and vice versa. It doesn't only mean dressing up smartly or showing off different brands but it is somewhat an expression of individuality or a society.
In a country like India culture and fashion both play a vital role in an individual life.  For people in India, fashion is all about their culture and values, they dress up according to their culture and religion. Fashion gives an identity to a community or religion in India, we recognize people through their dressing style for instance: If a woman is wearing a burka she is recognized as a Muslim or a man wearing the turban is recognized as Sikh.
'Allen Lowery' (sociology professor) explained how the lack of social knowledge assembles disparity within several cultures. For example: if you see a man wearing a long skirt in a public place than you might not accept that person or you will start judging that person and this will become a very awkward situation for that person. Gender plays an important role in fashion especially in the country like India it matters a lot; people of India are very particular about gender. As it becomes a matter of individuality as well as society/religion.
Day by day people are becoming aware of these social differences also it is not the same it used to be 50 years back it has become more complicated and popular. Now it has also become a subject of prestige as every individual wants to look different from another individual. It has become a status symbol in the society.
Younger people say college going people are more concerned about fashion as for them it is not only a necessity but a compulsion. Compulsion in order to get accepted by a particular group of people, in order to adjust in a new atmosphere, in order to make their own identities. Sometimes a face (celebrities) can give an identity to a fashion. Many people try to copy celebrities just to look good and unique from other people. The growing popularity of fashion amongst youth has also boost up the globalization for precise fashion trends say DENIM, it is very popular in demand.
Fashion is no more an option; it has become a compulsion for people. It defines individuality of a society or a community. It connects people with their culture.
The Sociology Group is now on Instagram. Follow us