ANU KUMARI– second topper of UPSC exams 2017 and the only female candidate to have achieved AIR (All India Rank) in the second position. The 31-year-old is from Sonepat, Haryana born on November 18, 1986. She did her schooling at Shiva Shiksha Sadan, Sonepat. Further, she graduated from Hindu College, Delhi University in B.Sc. (Physics Honours) and completing her MBA in business from IMT, Nagpur.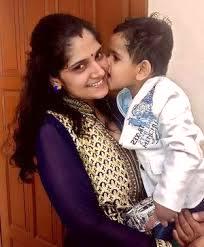 It is never an easy task to study when you already have so many responsibilities towards your family to fulfill. And it becomes much more difficult when it comes to clear India's one of the toughest exams which sometimes one cannot clear even with the best coaching. And here is a live example that is proving all these misconceptions false and setting yet another example of fulfilling your own dreams in spite of so many hurdles.
Daughter of Baljit Singh she is a Hindu-Jat family with a younger sister and two brothers. She is married to a businessman in Delhi and has a son Rihan Dahiya, 4 years of age. Her family has supported her in the success she has finally achieved.
She started her career at Aviva Life Insurance company where she earned 20 lakhs per annum. Also, she has an experience of 9 years. Finally, she quit her job in the year 2016 to prepare for UPSC exams. She finally cleared her exams in the second attempt itself.
This journey started when her elder brother had filled the form for her for the first attempt in 2016 without her consent and preparations. But still, she gave it only to understand the pattern. But due to no preparations, she missed the passing criteria in prelims just by 1 mark. She always wanted to be an IAS officer and finally, she started preparing for the exams after the first attempt by staying at her maternal aunt's (mother's sister) home.
For this, she sent her son to her mother's home for almost one and a half years. At not only that she also said to a source that due to unavailability of newspapers in the place she resided, but she also took help of the internet for preparations for her exams. She studied for 10-12 hours per day.
A source says, that in her interview when questioned how she felt she says that, the success was like a dream that came true. And that she hasn't yet overcome the feeling of the success she has achieved. Not only this she also says that she would prefer to stay in the country itself and serve the nation. Also, she would prefer to become an IAS (Indian Administrative Service) so that she can look after the safety of the women in the country.
Her story seems like a fairytale in which one faces a lot of problems and finally achieves what they which for, but the situations that our real fighter has faced is not just a story but a strong source of inspiration, which not just inspires but it'll give wings to millions of girls who are dreaming for it.
To this Haryana Chief Minister Manohar Lal Khattar has congratulated her with a tweet and wrote that he hopes that Anu Kumari's success story will inspire all the girls of Haryana.
---
Check here Sociology Books and Notes