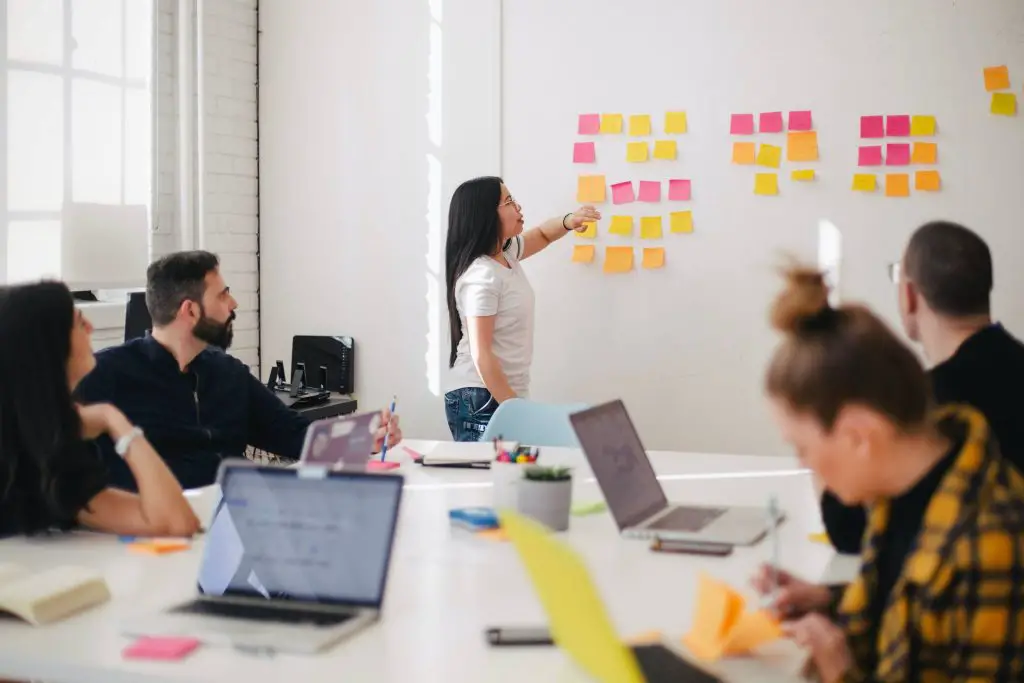 Academic writing workshops can be considered as 'teaching sessions' that attempts to provide knowledge about the different styles of academic writing to students. In the current context, these academic writing workshops are conducted in various educational institutions such as schools, colleges, universities, seminars including community education programs. Moreover, the main goal of any academic writing workshop is to develop outstanding writing skills among the students and turn them into proficient writers. For instance, some of the examples of academic writing workshops include essay writing workshop, grammar workshop, research paper writing workshop and so on.
Things to keep in mind for an Academic Writing Workshop
When arranging an academic writing workshop,certain factors that one has to bear in mindare as follows:
Workshop Topics
Audiences
Duration and Frequency
Format
Material and Resources
Moreover apart from academic writing workshops, websites such as Grabmyessay can be used by students from different parts of the world as it provides an inclusive platform to the students where they can employ professional writers in order to seek guidance in various kinds of formal and scholarly writing assignments.
How to Develop Effective Academic Writing Workshops for High School Students
When developing effective academic writing workshops for high school students, first and foremost emphasize on it's planning and execution, then focus on the specific goals, objectives and outcomes of the workshop and if needed modify the workshop content as per the requirements of the participants (students). Additionally, focus on providing a supportive environment to the participants in order to encourage active participation from their (participants) end.
1.   Define Workshop Objectives
Clearly talk about the goals, objectives and outcomes of the workshop. For instance it has been found out that with the help of academic writing workshops, students are able to learn more about the various kinds of scholarly writings and they are also able to upgrade their essay and documentation skills. In addition to that, they are also able to improve their grammar proficiency.
2.   Identify Target Audience
Before planning and implementing academic writing workshops for high school students, the first task is to identify the target audience for this kind of workshop. For instance, firstly one has to recognize the rank and proficiency levels of the participants (students) and based on that one has to customize or personalize the workshop content. Additionally, these participants should be provided with personalized feedbacks and peer reviews in order to rectify their writing mistakes and polish their writing skills.
3.   Plan Workshop Content
To begin with, the workshop content should be planned keeping in mind the particular problems that the students encounter during the academic writing process. Moreover, one has to organize a structured framework for each and every workshop taking into account the key objectives, concepts, goals, aims, purpose, materials, tasks and so on. For instance, the academic writing workshop needs to be planned in such a way that it is able to provide adequate guidance and mentorship to the students so that the students are able to develop extraordinary writing skills. An example of this would be providing additional materials, giving homework to students in order to enhance their writing skills.
4.   Interactive Activities
Interactive activities are needed in order to increase engagement and participation level of students in the workshop. For instance through interactive activities, students are more likely to remember what they are taught in the workshops and are also able to apply it in the real world. Moreover, interactive activities not only have the ability to inculcate the habit of 'practice' among the students with respect to academic writing, but it also helps the students to learn about the basic team management skills, work ethics and even promotes collaborative learning. Additionally, it has been found out that through these interactive activities, students on one hand are able to boost their confidence with respect to scholarly writings and on the other hand they are able to adapt to different writing styles.
Some of the examples of interactive activities are as follows – peer editing and review, debates and group discussions, collaborative exchange, writing assignments based on real life events, creative writing cues and so on. Apart from the aforementioned exercises, interactive activities also makes the students 'tech savvy' by exposing them to various types of digital writing tools, websites, online resources which in turn upgrades the knowledge of students with respect to grammar and punctuation.
5.   Work on Specific Skills
These academic writing workshops must emphasize on specific writing skills such as thesis development, essay structure, citation formatting, proper grammar and editing, proofreading, academic paper writing and so on. Additionally, it should focus on developing essential research skills among students such as how to conduct a research, how to choose appropriate method for research, how to analyze and evaluate the data and so on. Furthermore, these academic writing workshops must organize sessions on research methods, academic writing, creative writing, basic grammar and punctuation in order to improve the overall writing skills and knowledge of the students and also expose them to different types of essay writing. Besides, proper guidance, mentorship, supplementary materials, academic writing samples should be provided to the students in order to enhance their writing skills. For example, writing competitions can be organized by these workshops for the students to ensure active participation and engagement from their part.
6.   Cultural Sensitivity and Diversity
Promoting cultural sensitivity and diversity through these academic writing workshops is considered to be of utmost importance as it encourages the growth of inclusivity and sensitivity among the students thereby establishing a more supportive and tolerant ambience for all. It is indeed necessary for these type of workshops to promote cultural sensitivity and diversity as it improves the overall learning experience of students. Additionally, through cultural sensitivity and diversity, students are able to come out of the stereotypes and biases which hampers the overall quality of the academic writings.For instance, in order to promote inclusivity and sensitivity among students, these workshops must discuss about stories, essays, life histories of writers who come from different race, class, caste, religion, ethnic, cultural backgrounds in order to foster the notion of inclusivity and sensitivity among students and make them more tolerant and empathetic towards others coming from different backgrounds. In short, it is important for these academic writing workshops to promote a sense of cultural sensitivity and diversity among the participants (students) to ensure that they are able to recognize and give value to global diversitywhich in turn is essential for successful academic writing.
7.   Resources and Materials
These academic writing workshops should provide the students with academic writing samples,essay cues, writing modules, practical assignments including homework on a regular basis in order to expose the students to different types of academic writing. For instance, additional supplementary resources including comprehension text, dictionary and writing manuals (where writing instructions are provided in a methodological fashion with respect to academic writing, essay composition, citation formats, grammar and punctuation principles) should be provided to the students to polish their academic writing skills. Besides, these students should also be exposed or provided with various digital resources such as documentaries, webinars, online instructional sessions that will further help them to enhance their vocabulary skills.
8.   Follow-up and Support
After the workshop gets completed, it is necessary for the workshop authorities to provide the students with some kind of efficient material resources in order to continuously provide assistance to the students in matters related to academic writing. Furthermore, these students must be given the opportunity to have access to esteemed online writing tools, writing centers and writing communities in order to upgrade their academic writing skills. Additionally, after the completion of the workshop, these students should give their feedback to the workshop authorities so that they are able to recognize their mistakes (if any) and make changes accordingly for future workshops. Lastlyin order to motivate and give recognition to the efforts and commitment of these students, a certificate of completion should be provided to each student for their active participation and engagement in the workshop.
Apart from academic writing workshops, educational institutions also give additional support facilities to students in order to ensure that students are able to get help in their academic writing. Moreover, in the current scenario there has been a growing emphasis in organizing genre based academic writing workshops in order to turn novice students into proficient academic writers. In short, it can be concluded by stating that in order to bridge the gap that exist between professional writers and novice students, we need to organize effective academic writing workshops on the basis of the eight aforementioned factors, starting with the school students and beyond.
Author's Bio – Elaine Bailey is a seasoned academic writing expert with a passion for helping students, scholars, and researchers develop effective writing skills and produce high-quality academic work. With years of experience in the field of education, she has dedicated her career to promoting excellence in academic writing. As a dedicated educator and mentor, Elaine has conducted numerous academic writing workshops, seminars, and one-on-one coaching sessions, empowering countless individuals to refine their writing skills and achieve academic success.